Judge: Lance Armstrong's memoirs aren't lies, they're free speech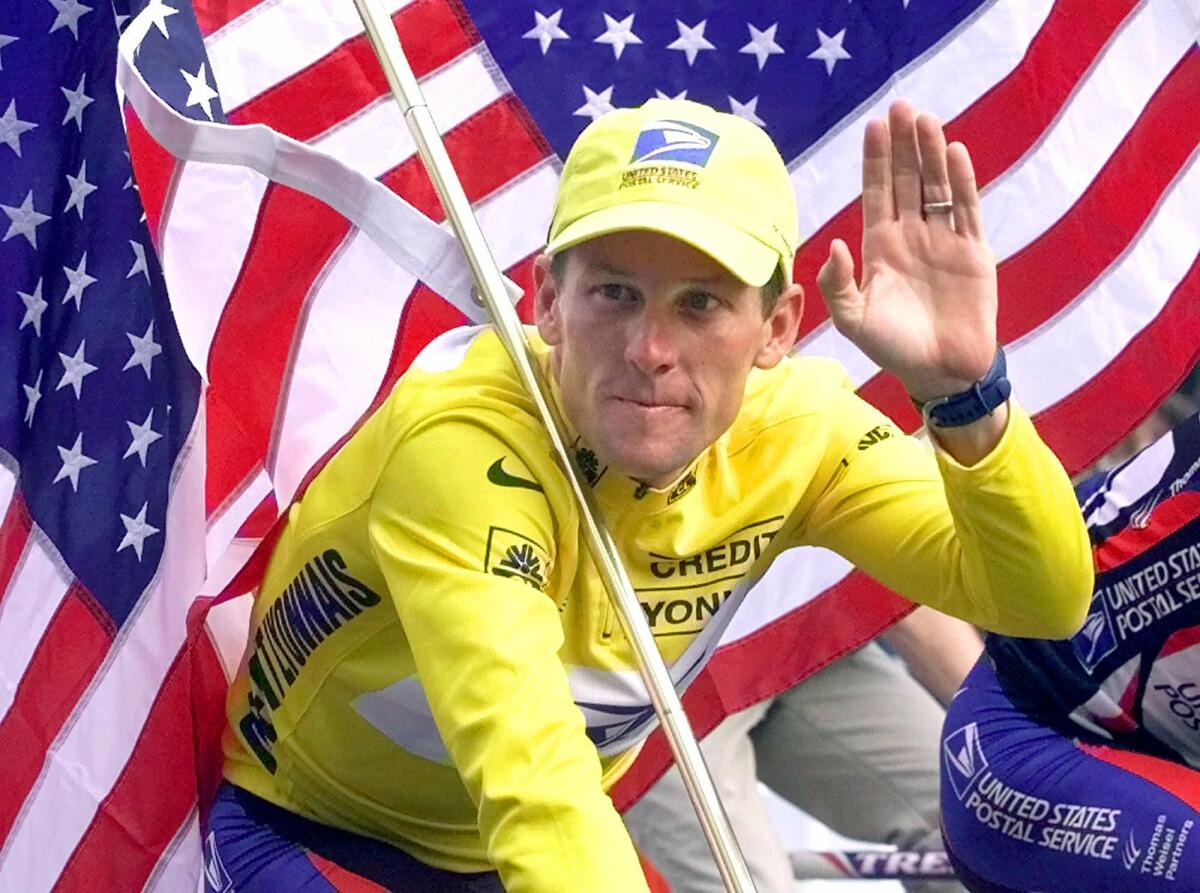 Bicyclist Lance Armstrong was once a hero: When his bestselling memoir "It's Not About the Bike" was published by Putnam in 2000, Armstrong had beaten cancer and gone on to win the Tour de France. Armstrong's fame continued -- he went on to win the Tour de France six additional times -- and he wrote a second book about his experiences. All along, he denied charges of doping.
That changed early this year, when Armstrong, after being stripped of his Tour de France titles, admitted in an interview with Oprah Winfrey that he had used performance-enhancing drugs.
After the interview, readers filed a class-action lawsuit against Armstrong over his books, seeking compensation for "fraud and false advertising." The lawsuit claimed that Armstrong's memoirs were not true accounts and should have been labeled fiction.
On Tuesday, a judge took Armstrong's side. Armstrong's attorneys had argued that Armstrong's memoir was protected by the Bill of Rights. "Lance Armstrong has a right to exercise his 1st Amendment right to free speech," Armstrong attorney Zia Modabber said.
Armstrong and his publishers for both books, Random House and Penguin, were defendants in the suit, which accused them of committing fraud, false advertising and other wrongdoing. The suit states that readers bought the books "based upon the false belief that they were true and honest works of nonfiction when, in fact, Defendants knew or should have known that these books were works of fiction."
Book critics often discuss the blurry line between nonfiction and fiction, the fragility of memory and memoir, the way a writer chooses details to create a story of self on the page. Rarely, however, do these issues have such serious consequences. The class action suit that was just rejected had sought $5 million.
ALSO:
David Ulin picks his top books for fall
Tumblr launches book club. Watch out, 'Today' show
Roxane Gay strives to diversify the literary conversation
Get the latest news, events and more from the Los Angeles Times Book Club, and help us get L.A. reading and talking.
You may occasionally receive promotional content from the Los Angeles Times.