Sherman Alexie asks authors to sell books on Small Business Saturday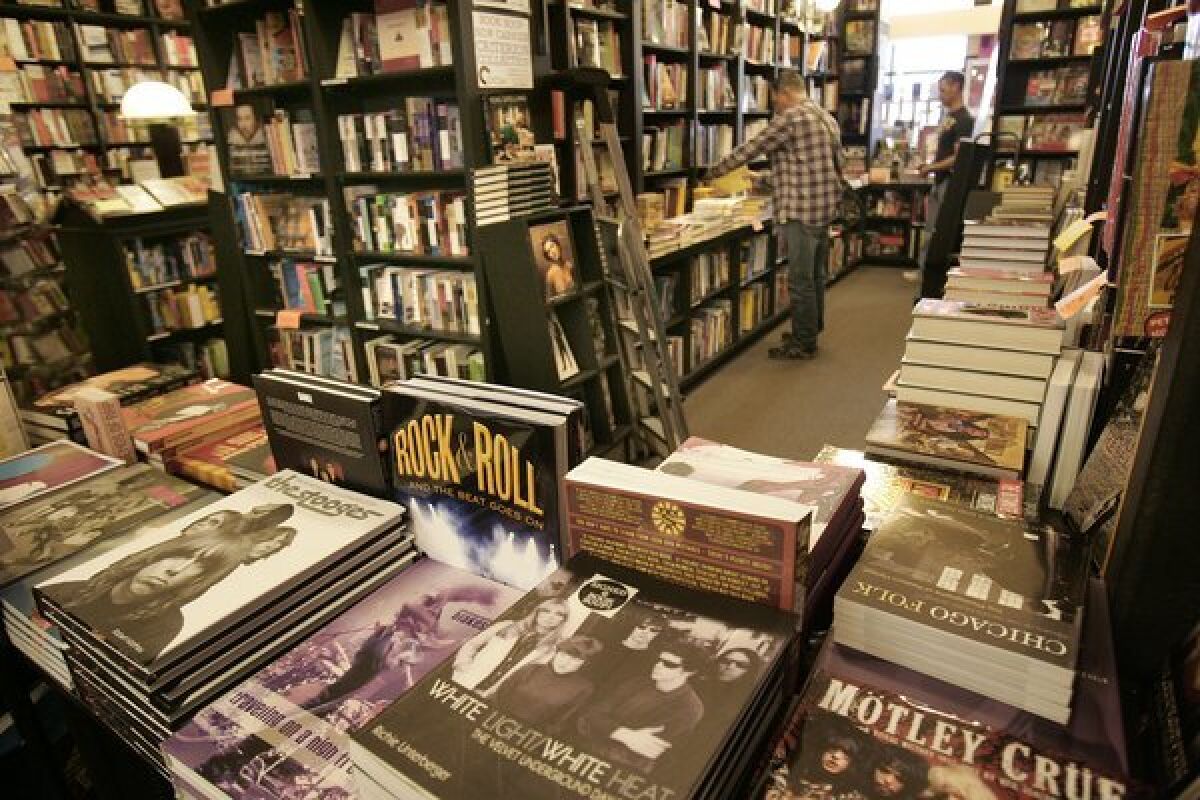 The Saturday after the Thanksgiving holiday has, in recent years, been dubbed "Small Business Saturday." Last year, President Obama spent Small Business Saturday at a local independent bookstore in Virginia -- he and his daughters bought 15 books, mostly as Christmas presents. And Americans recovering from their turkey bacchanals filed into bookstores in large numbers from Alaska to West Virginia, as the website Shelf Awareness reported. One intrepid New Yorker visited 16 independent bookstores that day.
For many booksellers, Small Business Saturday (squeezed between the Wal-Mart-friendly Black Friday and the Amazon-friendly Cyber Monday) was their second-biggest sales day of the year.
Now, author Sherman Alexie and the American Booksellers Assn. are teaming up to start a new campaign that further ties Small Business Saturday to the independent book trade: having authors work as volunteers that day at independent bookstores.
"Here's the plan: We book nerds will become booksellers," Alexie said in a letter circulated by the ABA. "We will make recommendations. We will practice nepotism and urge readers to buy multiple copies of our friends' books. Maybe you'll sign and sell books of your own in the process."
Alexie said he was recently a bookseller-for-a-day at Seattle's Queen Anne Book Co. when it reopened in April, and that one of the co-owners proposed the idea to him. "What could be better than spending a day hanging out in your favorite hometown indie, hand-selling books you love to people who will love them too and signing a stack of your own?" Alexie wrote. "Why not give it a try? Let's call it Indies First."
The ABA's website includes a form for both authors and booksellers to sign up for Indies First day.
Several authors have already said, via Twitter, that they'll join the Indies First cause, including Cheryl Strayed, Jami Attenberg and Kevin Sampsell. (There's an #IndiesFirst hashtag.)
The sci-fi and fantasy author R.J. Anderson wrote on Twitter that "it's so dull and disheartening as an author to sit behind a table HOPING people will be interested in your book…. But if you get up and start handselling & recommending other authors' books, it's a great chance to also mention your own."
ALSO:
Books to help understand Syria's troubled history
'Kill Your Darlings' trailer: Daniel Radcliffe as Allen Ginsberg
Who thinks Haruki Murakami will win the Nobel Prize in Literature?
---
Get the latest news, events and more from the Los Angeles Times Book Club, and help us get L.A. reading and talking.
You may occasionally receive promotional content from the Los Angeles Times.