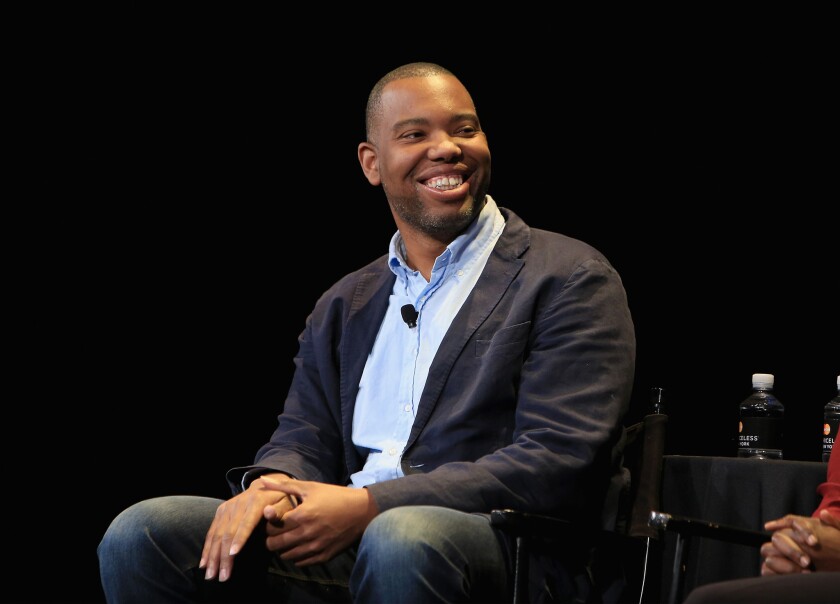 Los Angeles Times Book Critic
Books are not supposed to be about the news — or so the conventional wisdom goes. They take too long to write; timeliness is impossible to predict. And yet in 2015 it was news, or fallout from the news, that kept emerging in works as diverse as Ta-Nehisi Coates' "Between the World and Me," Maggie Nelson's "The Argonauts" and Masha Gessen's "The Brothers: The Road to an American Tragedy."
All of them illuminate the issues, and the struggles, of contemporary culture, whether in terms of race and gender or the complex roots of terror. Big issues, in other words, but tracked, investigated, on highly personal terms.
This of course is what writing, what literature, does; it brings us directly into the mind of the observer, collapsing the boundaries that separate us. Coates makes such an intention explicit by framing his book as that most intimate of forms, a letter to his teenage son (a nod of sorts to James Baldwin's "The Fire Next Time"), which makes reading it feel almost like a transgressive act.
The same is true of Nelson, who opens "The Argonauts" with a graphic bit of sexual interplay, or Gessen, whose portrait of the Tsarnaev brothers incites a disquieting, and unexpected, sympathy. Each operates like a gauntlet, challenging us to see beyond our preconceptions, to drop our rhetoric and try to understand.
"I would have you be a conscious citizen of this terrible and beautiful world," Coates writes to his child, and by extension, he is speaking to every one of us.
How can an appeal like that not stir us? Although what stirs me most is its specificity. Coates' experience is not, cannot, be mine, and yet in reading I begin to see a little bit from his perspective, to recognize the world through his eyes. I am provoked, disturbed — as much by what I have previously taken for granted as by the situations he describes. I am shaken, complicit, on both an individual and a collective scale.
Let's be honest: We are all of us responsible for the society we have built, for good or ill, from Bernie Sanders to Donald Trump, from the ACLU to the NRA.
David L. Ulin
Let's be honest: We are all of us responsible for the society we have built, for good or ill, from Bernie Sanders to Donald Trump, from the ACLU to the NRA. As to which side we will turn, which direction we will go, it is also up to us.
In that sense, the best books offer a way to read the stakes for what they are, no apologies, no sugarcoating, just one human addressing another, a single conversation at a time. This is how we take each other seriously.
That's true not only of 2015's nonfiction; I also think of novels such as Kamel Daoud's "The Meursault Investigation" or Lauren Groff's "Fates and Furies," as well as Adam Johnson's story collection "Fortune Smiles." Talk about empathy; talk about turning your head around.
In the first of these books, an Algerian writer revisits Albert Camus' "The Stranger," framing Meursault less as existential hero than perpetrator, and (by extension) victim, of colonialism. In the second, a marriage is described and then dissected, its secrets and evasions, the most shattering of which is that we are all alone together, no matter how close we think we are.
As for Johnson, he reveals a full array of contemporary desolation, from a man whose wife is dying to a pedophile struggling against his desires. Perspective again, that odd interplay of observation and experience, by which we are drawn into a life that might be unimaginable otherwise. I don't want to say we sympathize with this character exactly, any more than we sympathize with Tamerlan and Dzhokhar Tsarnaev, but we do understand him for who he is.
In the end, it is this understanding literature demands, whether we want to accept it or not. It's a complicated world, and what it requires — imagination, empathy, a willingness to listen, to take in new information — sits at the heart of the finest writing, this year or any year.
I don't read to be reassured, but rather to be challenged, to be pulled out of myself. I don't read to affirm my preconceptions, but rather to be shaken free of them. I don't read for entertainment, but because nothing else matters as much as the exposure a rigorous piece of writing can provoke.
That such provocations occurred so regularly this year, and through the intercession of so many voices, remains for me the most compelling news of all.
---