Fall books preview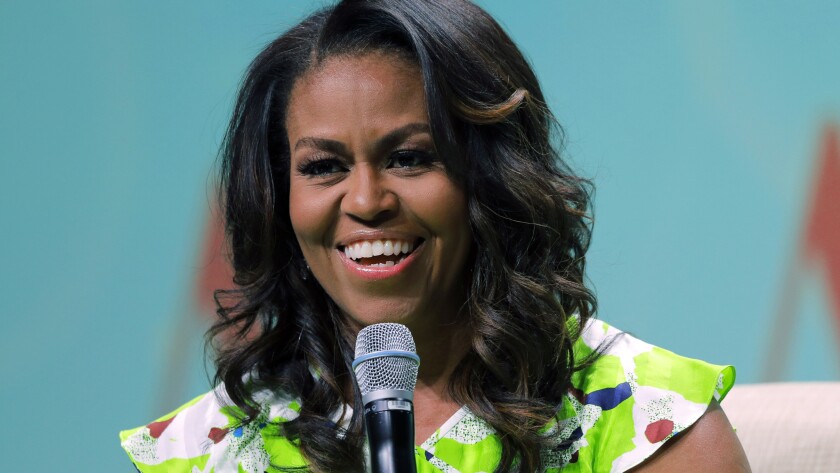 Books Editor
A selection of can't miss books coming out this fall.
SEPTEMBER
"Lethal White" by Robert Galbraith
In the fourth book in the Cormoran Strike series, Strike and Robin Ellacott, now his partner, pursue a twisting through London and Parliament. The bestselling Galbraith is the mystery-writing alter ego of J.K. Rowling. (Little, Brown)
"Who Is Michael Ovitz?" by Michael Ovitz
Ovitz tells the story of his rise from the mail room to top Hollywood power broker as head of Creative Artists Agency, then president of the Walt Disney Co. He tells his own story in this no-holds-barred memoir. (Portfolio)
OCTOBER
"Good and Mad: The Revolutionary Power of Women's Anger" by Rebecca Traister
From the suffragettes to Anita Hill and beyond, Traister explores the history of female anger as political force in America. She points out how differently anger is read when it comes from men and women. (Simon & Schuster)
"Killing Commandatore" by Haruki Murakami
Murakami's new 700-page epic is about a painter drawn into a surreal world that encompasses Nazis, a mysterious bell, an adolescent girl and a businessman across the way, in homage to "The Great Gatsby." (Knopf)
"The Portraits of Beowulf Sheehan" by Beowulf Sheehan
Sheehan has breathed new life into literary photography. His first book has an introduction by Salman Rushdie and portraits of Roxane Gay, Donna Tartt, Zadie Smith, Toni Morrison and 200 additional writers. (Black Dog and Leventhal)
"Riddance: Or: The Sybil Joines Vocational School of Ghost Speakers and Hearing-Mouth Children" by Shelley Jackson
The wildly creative Jackson, known for her story-in-tattoos "Skin," spins a fragmented, Gothic murder mystery in which a girl who hopes to cure her speech impediment may communicate with the dead. (Black Balloon)
"Red Moon" by Kim Stanley Robinson
The science-fiction writer imagines a future 30 years hence when we have colonized the moon. But all is not well, as the daughter of a Chinese official, a celebrity journalist and the witness to a killing soon discover. (Orbit)
"Dark Sacred Night" by Michael Connelly
For the first time, Connelly puts the retired Harry Bosch together with young LAPD Det. Renee Ballard. They investigate the cold case of a 15-year-old runaway who was killed in Hollywood. (Little, Brown)
"Well-Read Black Girl: Finding Our Stories, Discovering Ourselves," Glory Edim, editor
This essay collection is the first book from Edim, the recipient of the 2018 L.A. Times Book Prize Innovator's Award; it celebrates black female readers and writers. (Ballantine)
"Elevation" by Stephen King
The master of horror has looked deep into our nation's heart and come up with a story in which the people of Castle Rock hold prejudices against a married lesbian couple in town — until a mysterious ailment draws them together. (Scribner)
NOVEMBER
"The Feral Detective" by Jonathan Lethem
The former New Yorker's first detective novel since "Motherless Brooklyn" is set in the desert communities east of Los Angeles, as an unlikely duo search for a missing young woman. (Ecco)
"Becoming: A Memoir" by Michelle Obama
The former first lady writes of her youth in Chicago, her career, the journey with Barack Obama to the White House and what she did there — raise two daughters, advocate for women and girls and bust the occasional move. (Crown)
"The End of the Earth: Essays" by Jonathan Franzen
The bestselling novelist's recent nonfiction essays — about birds, Edith Wharton, traveling to Antarctica, rules for writing and more birds — are collected for the first time. (Farrar, Straus and Giroux)
---
Get the latest news, events and more from the Los Angeles Times Book Club, and help us get L.A. reading and talking.
You may occasionally receive promotional content from the Los Angeles Times.