In Arizona literature, beauty and conflict collide under the Sonoran skies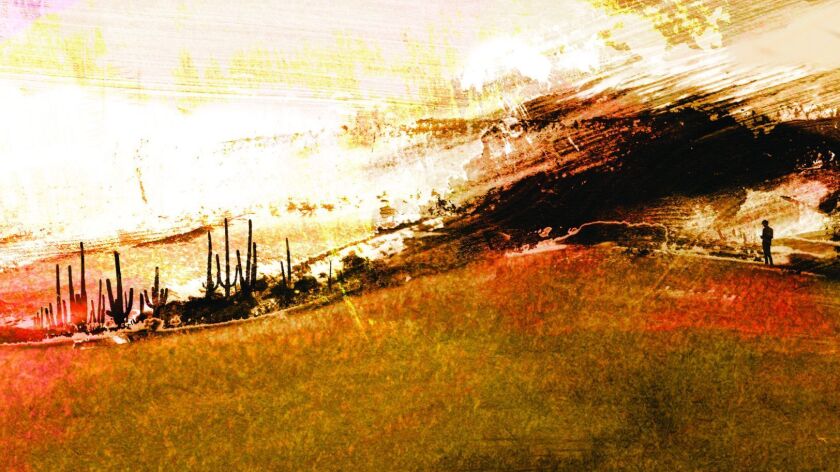 Reporting from Tucson, Ariz. —
The palo verde trees are blossoming and covering the ground around them with golden flowers. It's an incredible sight to behold as the sun rises over the mountain range. I have been in Tucson for only a few days and I want the Sonora Desert to keep me here, dazzling me year-round with its vast sky and enchanting light. The trail I have chosen runs along the Santa Cruz River, which is currently dry, but the air all around it is clear and crisp. And just as I'm about to throw my arms out in a theatrical display of complete freedom and ecstasy, I meet runners holding photographs and rosaries. I recognize the child in the pictures. She's Jakelín Caal Maquin, a 7-year-old Guatemalan girl who died in Border Control custody in December. Most likely, they're headed to the Santa Cruz Catholic Church down the road. I stop, leaving my arms at rest, and bow my head.
It's the only respectful gesture I can think of at the moment.
RELATED: Bruce Berger's 'A Desert Harvest' finds a story in every sunset and quirky character of the West »
It's been a few years since I've been back to Arizona, but I have been reminded suddenly about how complex the politics and culture of the state have always been. I lived in Tempe from 1994 to 1997, while I was a graduate student at Arizona State University. Upon my arrival, I learned three quick facts that intrigued me about the state: most of Arizona had no Daylight Savings Time, it took pressure for the state to finally observe Martin Luther King Jr. Day and it had drive-through liquor stores. I once walked up to the window of the one near my apartment, and the employee rolled his eyes at me.
I had moved to Tempe from Davis, Calif., where I had just completed another college degree, and I wasn't ready for the Arizona traffic, the heat or the monsoons. But I was determined to learn something about my new home for the next few years. Driving around aimlessly in my orange Toyota Celica wasn't working. I simply came upon more intersections and more roads. At one point, I saw a flurry of activity at the entrance to a building, and I decided to be spontaneous and join in, perhaps make new friends. My risk fell flat when I realized it was a plasma donor center.
Its embattled history is what makes Arizona all the more inspiring to an expansive and diverse community of writers.
Rigoberto González
Books offered me a better impression of this place that had once been part of Mexico; a place established over the Navajo Nation, the Tohono O'odham Nation and many other tribes; that shared 370 miles of border with the Mexican state of Sonora. My first notable encounters were Luis Alberto Urrea's "The Devil's Highway," Leslie Marmon Silko's "Almanac of the Dead" and Cormac McCarthy's "Blood Meridian." All three offered terrifying portraits of the beleaguered interactions among white Americans, Mexican border crossers and indigenous peoples. It's no exaggeration to say that the outlook came across quite bleak. This gorgeous desert was also a place of struggle and death.
But then I discovered Alfredo Véa Jr.'s "La Maravilla," in which a group of outsiders of all ethnicities and faiths forms a community on the outskirts of Phoenix. These larger-than-life characters keep a young boy distracted from the fact that he has just been separated from his parents, who were struggling with their failing marriage. The boy's grandmother is a Spanish healer, his grandfather a Yaqui shaman; instead of dividing his loyalties, they show him how to embrace a multivalent identity. The magical realist ending of "La Maravilla" still makes my eyes water because I understood that though the boy was now being taken away yet again from the people he loved, he was taking the rich experience of his time with them to his next destination. And isn't that the most positive light to cast upon the journeys of migrants, exiles and refugees who have been torn from their homes?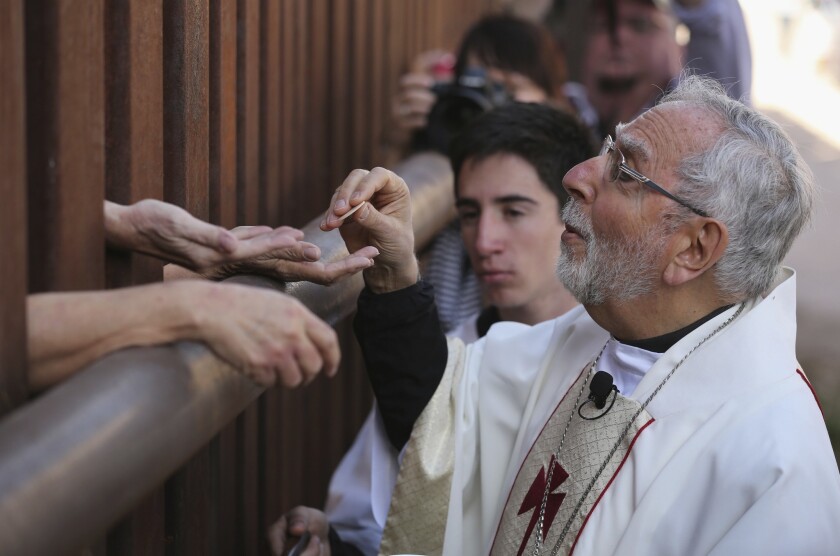 RELATED: In 'Lost Children Archive,' a Southwestern road trip reveals the scars of America's immigration crisis »
For me, the two formidable voices of Arizona's poetic setting are Sherwin Bitsui and Alberto Ríos. Bitsui is Diné, from the Navajo Reservation in White Cone. His books "Shapeshift," "Flood Song" and, most recently, "Dissolve," engage the tensions between the rural and the urban American Indian experience. Languages and cultures collide, but they also collaborate to present a complete picture of contemporary Navajo life. Ríos was appointed state poet laureate in 2013, and his books frequently touch on the wonders and hazards of the desert, like the poem "Rabbits on Fire" found in his collection "The Smallest Muscle in the Human Body." It's a startling ode to brush fires, which set tiny mammals aflame, which in turn "ignite the brush and dried weeds/ All over again, making more fire, around them."
The literature of Arizona has continued to grow as the stories from Asian American writers shed light on the Asian diaspora's historical connections to the Southwest. Cynthia Kadohata's "Weedflower" reminds us of the two Japanese internment camps set up along the Gila and Colorado rivers during World War II. Sumiko, a young internee, befriends a Mojave boy from a nearby reservation, thus learning that her people are not the only ones displaced and deemed unwanted. More recently, Hannah Lillith Assadi's "Sonora" tells the story of Ahlam, the daughter of a Palestinian father and an Israeli mother, who trades the Arizona desert for New York City to find her own place in the world. And Laila Halaby's "Once in a Promised Land" traces the difficult adjustment of a Jordanian couple as they attempt to find normalcy in Tucson during the post-9/11 era, besieged by Islamophobia.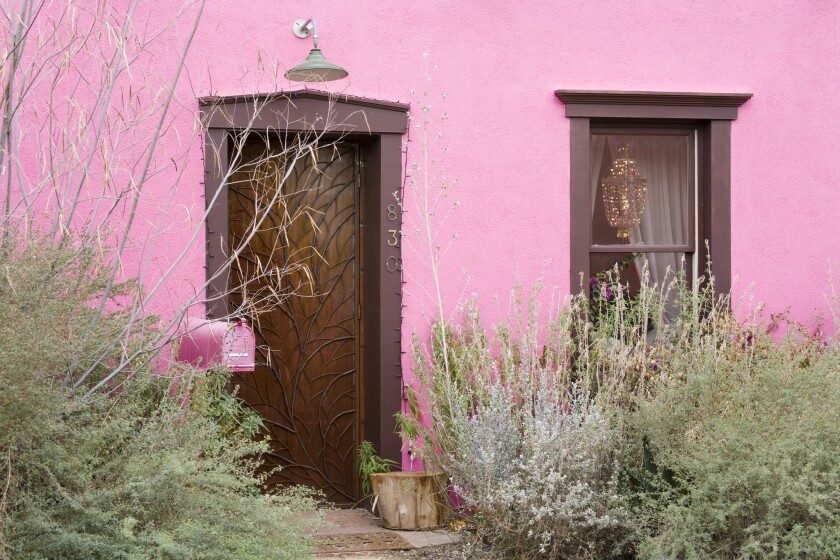 At 10 a.m., the temperature has already risen to 80 degrees and the heat feels heavy on my body. Sluggish, I walk back toward the University of Arizona, the institution sponsoring my week-long stay in Tucson. At my presentation a few nights before, I was reminded that I was one of many writers who had called for a boycott of the state in 2010, shortly after SB 1070 (the so-called show me your papers bill) was passed. Later, an ethnic-studies ban went into effect in Tucson public schools that deemed classes like Mexican American studies too "anti-American." Books were removed from classrooms. This led to the creation of Librotraficante, a grassroots caravan traveling to Arizona from Texas that "smuggled" copies of those books back to Tuscon. I'd like to believe that these are all troubles of the past, but just a week before my arrival, the campus was abuzz with demonstrations over the "Arizona Three," college students who were charged with protesting the presence of uniformed Border Patrol agents at an event hosted by a university club. On April 19, the charges were dropped.
I'm reminded to contact Francisco Cantú, author of "The Line Becomes a River: Dispatches From the Border," a memoir about his brief stint as a Border Patrol officer and his subsequent political awakening. Paco, as he's called, has promised to take me to the Agave Heritage Festival in Tucson to taste-test mezcal. Another friend who has recently made the city home has agreed to take me on a hike up Tumamoc Hill. There's something about the energy of the mountain that's spiritual and sobering, she informs me. But I'm looking forward to the up-close views of the saguaro, the cactus species that looks like giant hands reaching up with extended fingers. At night, I am certain they pinch the stars.
A landscape doesn't have to look like a war zone for it to be inhabited by conflict.
Rigoberto González
A landscape doesn't have to look like a war zone for it to be inhabited by conflict. It appears that its embattled history is what makes Arizona all the more inspiring to an expansive and diverse community of writers. And that makes it much more appealing for me as a reader who is curious and inquisitive about the places I visit.
It's now close to noon. A stillness falls upon the area, because anyone who had to get somewhere has already arrived. I too need to find shelter soon, before the heat begins to hurt. I take a few pictures of an ocotillo and an echinocactus to post on social media. A sneeze attack seizes me. My allergies are kicking in.
González is a Times critic at large.
---
Get the latest news, events and more from the Los Angeles Times Book Club, and help us get L.A. reading and talking.
You may occasionally receive promotional content from the Los Angeles Times.