Books newsletter: A mystic bookish journey, a memoir of the U.S.-Mexico border, a YouTube star and a couple of goodbyes
Books Editor
Hello! I am trying not to be distracted at my desk by these amazing ruins discovered in Guatemala or this crazy story in The Atavist about American retirees in Mexico, which I will have finally have a chance to read after I finish writing this. So: welcome to this week's books newsletter from the LA Times. I'm Books editor Carolyn Kellogg.
THE BIG STORY
What is the future of books? Agatha French wants to know, and she went to an atypical source — an in-house psychic at Mystic Journey Bookstore. The successful spiritual book and gift shop, in Venice, launched during the 2008 recession — under surprisingly auspicious circumstances. Read more here.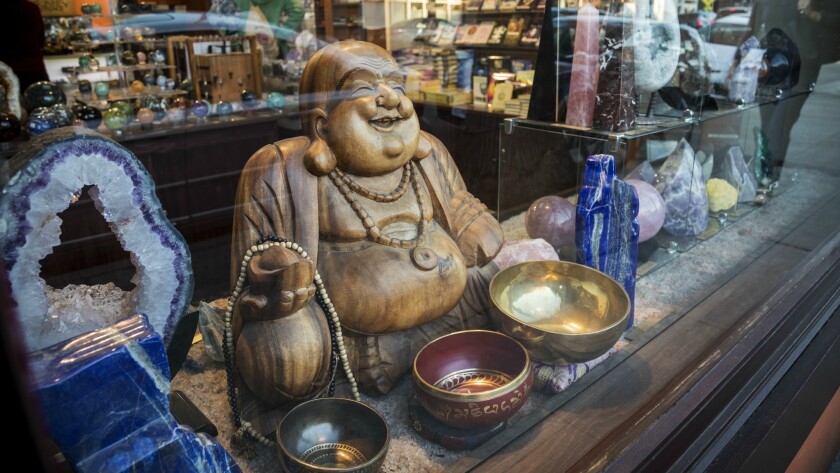 BORDER CROSSINGS
After Francisco Cantú left his job in the U.S. Border Patrol in 2012, he went to graduate school. His memoir "The Line Becomes a River" is an impressionistic, literary recollection of the experience, where he observed, writes reviewer Mark Athitakis, "how quickly the border strips migrants of their identity and how that loss of identity has toxic consequences." Read the review.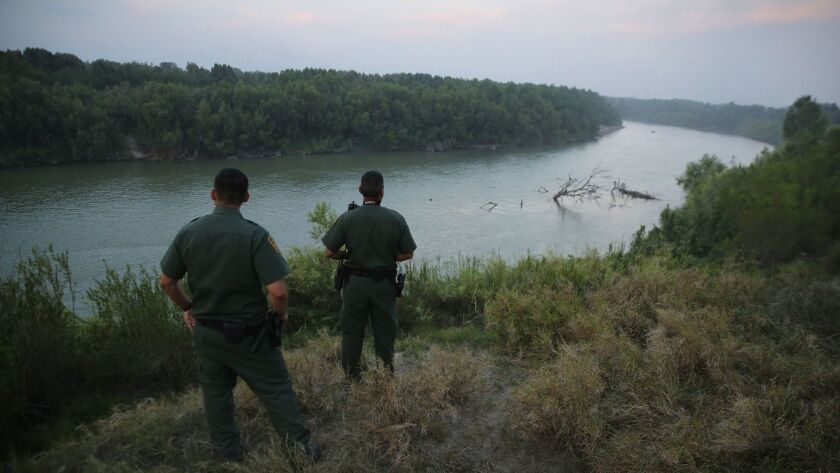 MORE BOOK STORIES
For her new memoir "I've Got This Round," cocktail-happy YouTube star Mamrie Hart recruited her best friends to join her on crazy adventures. She tells Vera Castaneda all about it.
After having a delightful tea with William Gibson, Nick Harkaway plunged headfirst into writing his massive, complex new novel, "Gnomon." Jennifer Vineyard talks to the cult favorite about the book.
The Oxford English Dictionary has added the word "hangry" and "snowflake"; Michael Schaub "mansplains."
On Tuesday, Rose McGowan's book "Brave" was published. Amy Kaufman had an early look and writes, "'Brave' is in part an exploration and explanation of the rage constantly leaking out of McGowan's pores. But her aim is not to engender sympathy — rather it's to encourage those feeling disempowered to channel some of her plentiful anger."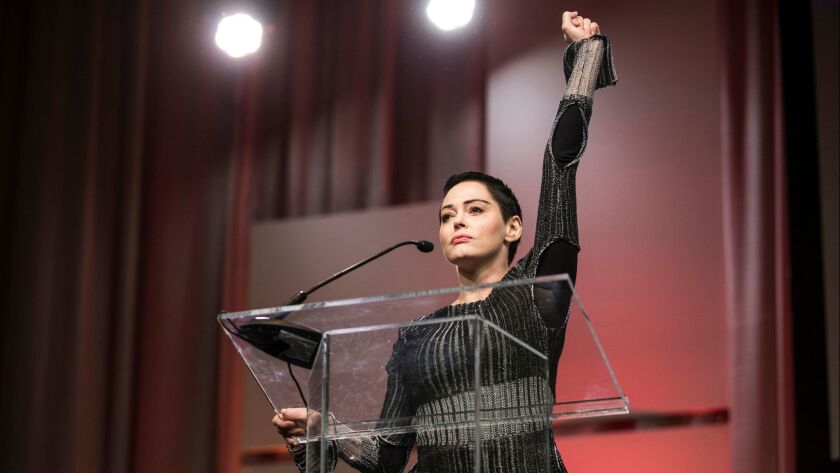 BESTSELLERS
The No. 1 L.A. Times bestseller in fiction is the novel "The Woman in the Window" by A.J. Finn. It's the thriller's third week on the list and its first in the top spot.
For the third week in a row, No. 1 L.A. Times bestseller in nonfiction is "Fire and Fury: Inside the Trump White House" by Michael Wolff. The controversial tale is the most talked-about book of 2018.
See all the books on our bestseller lists here.
A PAIR OF GOODBYES
The L.A. Times book blog Jacket Copy predates my time here, but I came on board, initially, to fill it full of book news and commentary. My first post on it was 10 years ago this month, and now we're closing its doors. That's because, thanks to our site redesign, news and commentary can simply live in Books. Read about the change here.
Caravan Books in downtown Los Angeles will be closing after 64 years. Tom Curwen checks in with owner Leonard Bernstein who says, "It's time."
---
Get the latest news, events and more from the Los Angeles Times Book Club, and help us get L.A. reading and talking.
You may occasionally receive promotional content from the Los Angeles Times.