7 books to help keep you cool this summer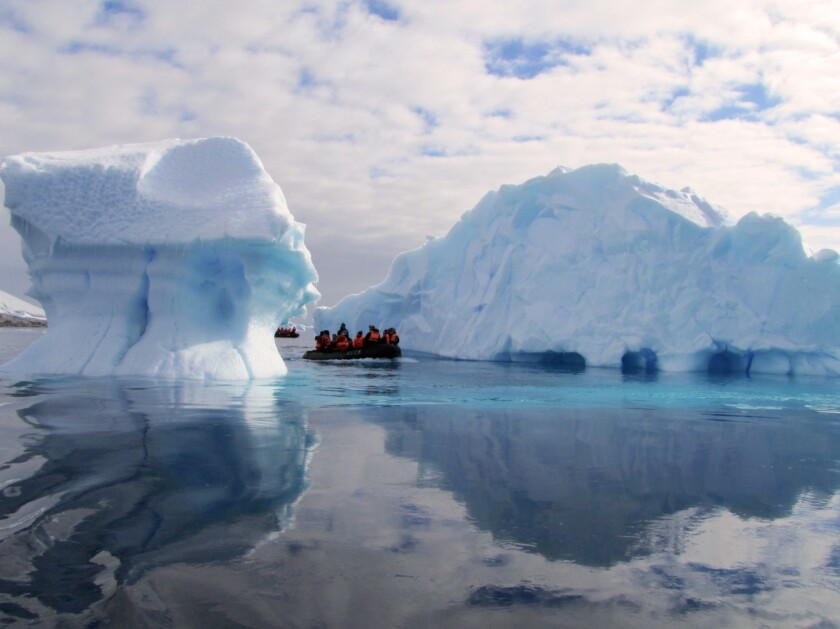 Let's face it: This has been an unusually hot summer, and the worst is probably yet to come. Air conditioners have been working double time, the demand for lemonade has never been higher, and when you open the weather app on your phone, it's just a series of fire and frowny-face emojis.
You can beat the heat by either moving into a walk-in freezer, which we don't recommend, or by staying inside with a Big Gulp full of iced tea and settling in with a book that will make you forget it's 99 degrees at night. Here are seven books to help keep you cool in the hellscape that is this summer.
"Arctic Dreams" by Barry Lopez (1986): A modern classic of nature writing, Lopez's book explores the history and landscape of one of the coldest places on Earth. Lopez writes not just about the biology behind the reason but also about the people and animals that inhabit it. The book was released to critical acclaim and went on to win the National Book Award for Nonfiction.
"The Ice Storm" by Rick Moody (1994): Thanksgiving 1973: Two families weather a dangerous storm in their wealthy Connecticut town. By turns darkly comic and tragic, Moody's novel deals with adults and children dealing with sex, drugs and drinking. (The 1997 film adaptation, directed by Ang Lee, is also great if it's too hot to go to the bookstore.)
"The Snow Child" by Eowyn Ivey (2011): The debut novel from Ivey, a former reporter and bookseller, tells the story of Jack and Mabel, two homesteaders in early 20th-century Alaska. The couple build a snow child one winter, only to find it missing the next day, and apparently replaced by an actual human girl named Faina. Ivey's debut was a finalist for the Pulitzer Prize for fiction.
"Antarctica: An Intimate Portrait of a Mysterious Continent" by Gabrielle Walker (2013): Chemist, professor and journalist Walker has traveled extensively around the world's chilliest continent. Her book deals not just with the scientific aspects of Antarctica but also the researchers who choose to live there, and the toll climate change is taking on the vast land mass at the bottom of the Earth.
"Welcome to the ... Ice Cube: Chasing Fear and Finding Home in the Great White North" by Blair Braverman (2016): Adventurer Braverman grew up in California's Central Valley, but her heart has always been in colder places. Her memoir recounts her experiences as a dog sled racer and tour guide in Alaska and Norway, battling cold weather, her own fears and sexism in some of the bleakest places in the world.
"Sweetgirl" by Travis Mulhauser (2016): One of the best debut novels in recent years, Mulhauser's book follows Percy, a tough, wry 16-year-old girl in northern Michigan who goes in search of her missing drug-addicted mother and ends up rescuing an abandoned baby girl. It's a riveting suspense novel set during an unforgiving, harsh winter, and Mulhauser's prose will definitely give you chills.
"Tip of the Iceberg: My 3,000-Mile Journey Around Wild Alaska, the Last Great American Frontier" by Mark Adams (2018): Travel writer Adams recounts his journey retracing railroad magnate E.H. Harriman's legendary 1899 scientific expedition around the 49th state's coastline. Adams writes with his signature sense of humor, but shows a real sense of respect for the sometimes odd people who populate the Last Frontier.
---
Get the latest news, events and more from the Los Angeles Times Book Club, and help us get L.A. reading and talking.
You may occasionally receive promotional content from the Los Angeles Times.