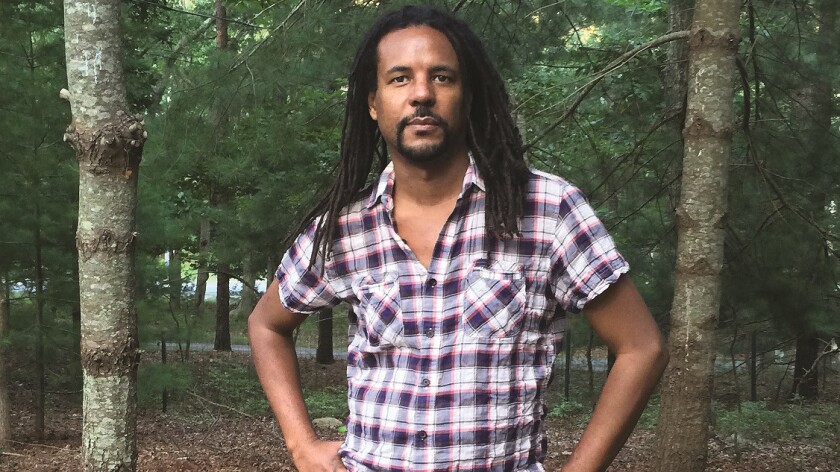 The Kirkus Prizes, which at $50,000 each are among the most lucrative literary prizes in the country, announced their finalists Tuesday morning.
The awards, sponsored by the book review magazine Kirkus Reviews, are given in three categories: fiction, nonfiction and young readers' literature. There are six finalists in each category, and the winners will be announced at a ceremony in Austin, Texas, on Nov. 3.
The finalists for the awards, now in their third year, include a few who also made the National Book Award longlists this year: Colson Whitehead for his Oprah-approved "The Underground Railroad," Adam Haslett for his novel "Imagine Me Gone," and Meg Medina for her young adult novel "Burn Baby Burn."
Books become eligible for the Kirkus Prize by earning a starred review in Kirkus Reviews. This year, there were more than 300 eligible books in the fiction and nonfiction categories, and more than 500 in the young readers' literature category.
The $50,000 cash that accompanies the prize is unusually high for a literary award. The Pulitzer Prize and National Book Award both come with $10,000 payments. The annual Windham Campbell Prize, awarded by Yale University, pays $150,000 to each of its winners.
The list of the finalists for each category is below.
Fiction
"Imagine Me Gone" by Adam Haslett (Little, Brown)
"Carousel Court" by Joe McGinniss Jr. (Simon & Schuster)
"The Sport of Kings" by C.E. Morgan (Farrar, Straus and Giroux)
"Barkskins" by Annie Proulx (Scribner)
"A Gentleman in Moscow" by Amor Towles (Viking)
"The Underground Railroad" by Colson Whitehead (Doubleday)
Nonfiction
"At the Existentialist Cafe" by Sarah Bakewell (Other Press)
"Evicted: Poverty and Profit in the American City" by Matthew Desmond (Crown)
"The Black Presidency: Barack Obama and the Politics of Race in America" by Michael Eric Dyson (Houghton Mifflin Harcourt)
"In the Darkroom" by Susan Faludi (Henry Holt/Metropolitan)
"Truevine: Two Brothers, a Kidnapping, and a Mother's Quest: A True Story of the Jim Crow South" by Beth Macy (Little, Brown)
"Hillbilly Elegy: A Memoir of a Family and Culture in Crisis" by J.D.Vance (HarperCollins)
Young Readers' Literature
"Thunder Boy Jr." by Sherman Alexie, illustrated by Yuyi Morales (Little, Brown)
"Freedom Over Me: Eleven Slaves, Their Lives and Dreams Brought to Life" by Ashley Bryan (Caitlyn Dlouhy Books/Atheneum)
"We Will Not Be Silent: The White Rose Student Resistance Movement That Defied Adolf Hitler" by Russell Freedman (Clarion)
"As Brave as You" by Jason Reynolds (Caitlyn Dlouhy Books/Atheneum)
"The Reader" by Traci Chee (Putnam)
"Burn Baby Burn" by Meg Medina (Candlewick)
---