Stephen King and Ted Cruz feud on Twitter
Bestselling author Stephen King took to Twitter last week to criticize Ted Cruz, and the Republican senator from Texas wasted no time firing back.
"Hey, Texas! I suppose you're going to re-elect Ted Cruz, but I hope you don't," King tweeted. "Beto O'Rourke is mega-cool. Smart, too. Also, jeez, do we have to look at Ted for another six years? The mind reels."
O'Rourke, a U.S. congressman who represents the El Paso area, is the Democratic candidate for the Senate seat currently held by Cruz.
Cruz fired back not long after, tweeting about the author while referencing his works.
"Carrie" and "Cujo" are two of King's bestselling horror novels. "Here's Johnny" is a riff on the Johnny Carson intro that is a line in the 1980 film adaptation of King's novel "The Shining."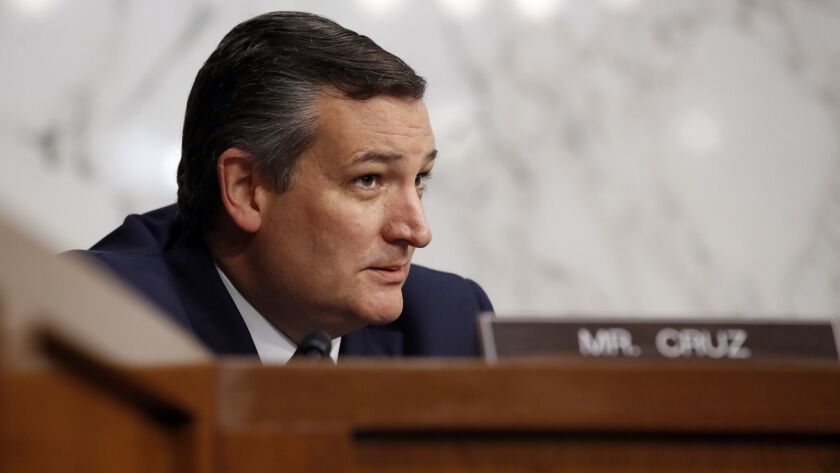 King responded to Cruz's tweet, writing: "Ted Cruz called me a limousine liberal! Oooo! He's never ridden in one himself, I suppose. Come on up to Maine, Ted, I'll give you a ride on my Harley."
This isn't the first time King has criticized Cruz. In 2016, before the presidential election, the horror master said he was frightened of the Texas senator, saying, "I actually think Trump, in the end, would be more electable than Cruz because Cruz is a fundamentalist Christian and it would almost be like electing the analog of an imam — someone whose first guiding principle would be the scripture rather than the Constitution."
King's favorite political opponent, however, has long been Donald Trump, whom he regularly criticizes on Twitter:
---
Get the latest news, events and more from the Los Angeles Times Book Club, and help us get L.A. reading and talking.
You may occasionally receive promotional content from the Los Angeles Times.