Classic Auto Show headed for Los Angeles Convention Center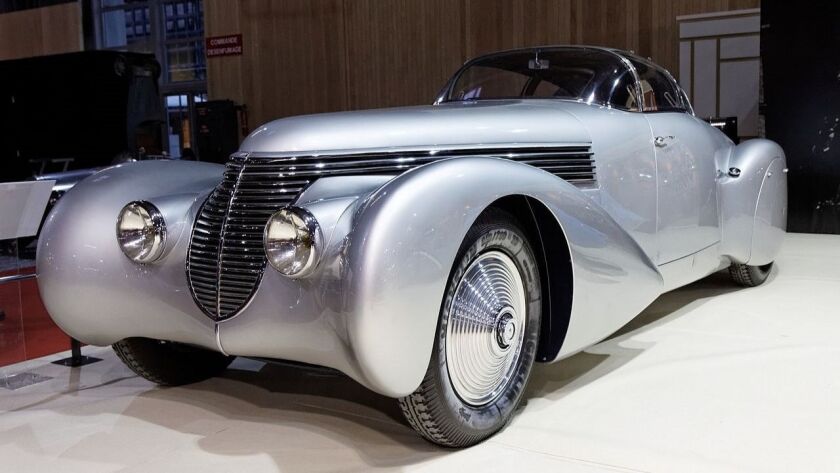 The 2nd annual Classic Auto Show returns to the Los Angeles Convention Center this weekend. The three-day exhibit will feature more than 1,000 classic and historic cars, including special collections of French and Japanese vehicles, low riders, hot rods and vintage trucks.
Among the most select cars on display will be a batch of historically significant Citroens from the Mullin Automotive Museum and low riders such as the venerable Gypsy Rose.
For the record:
10:05 a.m. March 1, 2018A previous version of this story said Bruce Meyer would be showing three custom hot rods at the auto show; he will not be displaying the cars.
The show will be hosted by Mike Brewer, from the popular car-centric Velocity TV show "Wheeler Dealers," along with people Brewer identified as "all my celebrity friends."
Joining him for presentations and panels will be Urban Outlaw's Magnus Walker, "Chasing Classic Cars" star Wayne Carini, and celebrated designers Steve Moal and Chip Foose.
Special exhibits will include a Porsche display, tying in with the 70th anniversary show currently underway at the Petersen Automotive Museum; a "Women 'n Wheels" collection of female-owned classics, which will include an appearance by famed race car driver Lyn St. James; a set of 25 modern classics from the "Oldskoolers" Old Japanese Car Meet; and a "Vintage Jeep/4X4" pavilion containing Dodge Power Wagons, Chevy C10s and Ford F100s.
The disparate mix is meant to illustrate the breadth of what can be considered a "classic."
Brewer, in a conversation with The Times, said he defines "classic" as anything that collects a crowd.
"A classic is when people stand around it in a parking lot and say, 'Oooh,'" the TV host said. "It can be a Mini, or a Miata or a Mustang. As long as there's an owners group, or a show where people gather around the car, that's when it becomes a classic."
Organizers hope to beat last year's attendance, which totaled 30,000 visitors over the three-day show. Tickets for this year's event, which runs March 2-4, can be purchased online at www.theclassicautoshow.com/tickets.
---