Brett Ratner and Russell Simmons were investigated by police in 2001 after alleged sexual battery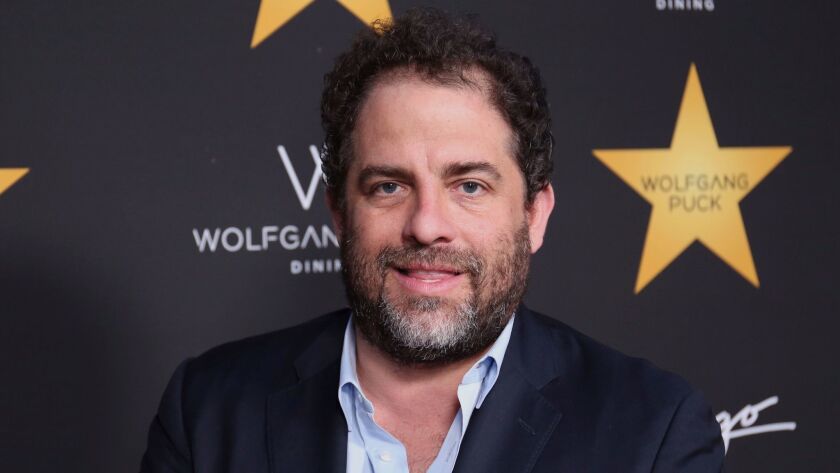 Beverly Hills police investigated filmmaker Brett Ratner and music mogul Russell Simmons in 2001 after a woman filed a report alleging that she was a victim of sexual battery.
The Los Angeles County district attorney's office declined to file criminal charges due to insufficient evidence.
The investigation was first reported by Variety.
Lt. Elisabeth Albanese confirmed that on Nov. 3, 2001, at 4:45 a.m., a 29-year-old woman showed up at the Beverly Hills Police Department to file a report alleging that she was held against her will "by two males who both unlawfully touched her."
The woman said the incident occurred between 2 a.m. and 3 a.m. at Ratner's Hilhaven Lodge, his home with a storied Hollywood pedigree.
News of the old allegations comes as Ratner has been publicly accused by eight women of sexual harassment and assault. After the Los Angeles Times first reported the allegations from six women — including actresses Natasha Henstridge, Olivia Munn and Jaime Ray Newman, two other women have also made allegations against him.
After the allegations surfaced, Warner Bros. cut ties with Ratner and his production company, RatPac Entertainment. The Burbank studio will not renew its production deal with Ratner and the fate of his company's $450-million co-financing agreement beyond 2018 remains unclear.
One of the women, Melanie Kohler, posted on Facebook that she had been raped by Ratner. He has since sued her for defamation.
Variety reported that Ratner's civil attorney, Martin Singer, strongly disputed that a police investigation occurred and threatened to sue the entertainment trade magazine. He later said that the incident involved another person, and that Ratner was not implicated, Variety reported. In a letter to The Times, Andrew Brettler, an attorney in Singer's firm, challenged the account in Variety. "Mr. Singer felt confident that he would have known if Mr. Ratner had been arrested, as Variety initially alleged. That is the precise allegation that Mr. Singer 'strongly disputed,'" Brettler said.
Harland Braun, Ratner's criminal attorney, told Variety that both Simmons and Ratner cooperated with police, but that the allegations were not true.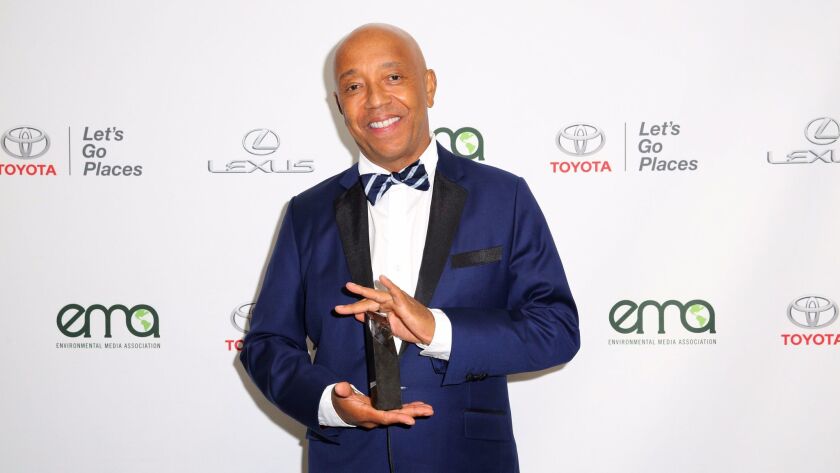 Braun described Ratner and Simmons' account to Variety by saying: "We know her. She came to our house. Nothing happened. She's making up a story."
In a statement to Variety that was also sent to The Times, Def Jam Recordings co-founder Simmons said:
"This is an important and critical time for the empowerment of women and men who have been harassed and I fully support the light and healing that comes from this process. I have been a public figure for all of my adult life. And when you are in that arena over decades, you can find yourself in a position where you are vulnerable and susceptible to claims that are untrue," Simmons said.
He praised the courage of women who are coming forward.
"We all should thank them with complete gratitude. Even if there is collateral damage against me, I support it. I am a yogi and an activist and the father of two daughters who mean everything to me. I want them to live in a world where harassment is not the norm," Simmons said.
Times staff writer Amy Kaufman contributed to this report.
Twitter: @lacrimes
ALSO
Accuser sued by Brett Ratner stands by her allegation of rape
Jenny McCarthy on Steven Seagal allegation: 'How many girls had to take off their clothes?'
Kevin Spacey's unprecedented fall from grace tests a stunned Hollywood
'I Love You, Daddy' stars drop out of film promotion after Louis C.K. allegations; FX, HBO weigh in
---
UPDATES:
6:05 p.m.: This article was updated with additional statements from attorney Andrew Brettler.
---
Inside the business of entertainment
The Wide Shot brings you news, analysis and insights on everything from streaming wars to production — and what it all means for the future.
You may occasionally receive promotional content from the Los Angeles Times.