Trump supporters try to undermine Megyn Kelly's book with an onslaught of negative reviews on Amazon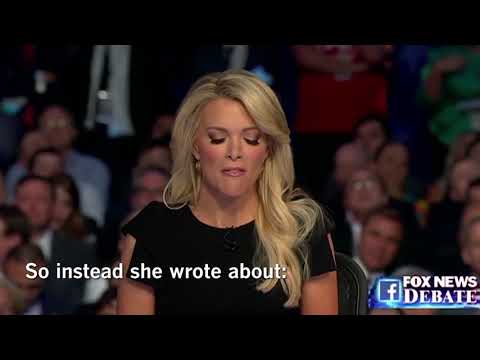 Fox News anchor Megyn Kelly's new book, "Settle for More," gives a behind-the-scenes look at her dealings with Donald Trump.
Supporters of President-elect Donald Trump are using online retailer Amazon to attack Fox News anchor Megyn Kelly through harsh reviews of her new book.
More than 100 negative one-star reviews appeared on the Amazon page selling Kelly's memoir "Settle for More" within hours of its Tuesday release.
Many of the comments came through a link on a pro-Trump Reddit forum called "The_Donald." While the forum uses a Trump-Pence logo from the election campaign, it has no official association with the president-elect.
The forum instructed users to trash "Settle for More." One post said: "Megyn Kelly's new book on Amazon (link included). It would be a shame if her biased reporting was reflected in the customer reviews!" The forum mounted a similar campaign against Democratic presidential nominee Hillary Clinton's last book.
The rapid spread of rhetoric against Kelly's book shows that many Trump fans have not forgiven her for her tough treatment of him during the contentious campaign. It also underscores how no platform — even an online retailer — is off-limits for a mobilized political force that wants to target a perceived opponent.
Executives at HarperCollins noticed the unusually high number of negative reviews – with one star out of a possible five -- for "Settle for More" by midday Tuesday, just hours after the book became available. The publisher only made a few advance copies available.
"It has the hallmarks of an orchestrated effort to discredit the book and our author Megyn Kelly," said Tina Andreadis, senior vice president and director of publicity for HarperCollins. "We have brought it to the attention of Amazon."
Amazon, which did not respond to a request for a comment, had removed many of the reviews by Wednesday. But the page still has a high number of harsh comments for a celebrity tome that has just recently gone on sale.
The negative reviews can be potentially damaging to the success of "Settle for More," as more than 50% of a best-selling book's sales come through Amazon. Kelly received a $6-million advance from HarperCollins to write the book.
Amazon users do not need to buy a book in order to post a review. The reviews from actual customers are given a "verified purchase" designation, and those appear to have been left on the page for Kelly's book.
"Confused as a feminist, lacking as a 'journalist.' Now she can add 'failed as an author,' " said one reviewer identified as One Woman's Opinion.
Kelly is no stranger to the online wrath of Trump's most ardent supporters.
A prime-time anchor on Fox News Channel since 2012, Kelly became a household name after putting tough Republican primary debate questions to Trump about his past behavior toward women. Trump responded with hostile remarks about Kelly, including one that suggested she was menstruating during the debate held in August 2015. He used Twitter to attack her in the months that followed, calling her a bimbo and questioning her credibility as a journalist.
Trump's supporters piled on, unleashing a torrent of vicious posts. The candidate retweeted many of those remarks to his millions of Twitter followers.
In her book, Kelly said Trump's public behavior toward her in 2015 led to anonymous death threats in the months that followed. She needed to have security guards accompany her and her family on a Disney World vacation.
Kelly said she made peace with Trump in April, when she personally negotiated his appearance on her prime-time special on the Fox broadcast network.
But Kelly has remained a polarizing figure for the conservative segment of Fox News Channel's audience, which responds negatively to any criticism of Trump on her program.
During her publicity tour for "Settle for More," Kelly has used her confrontation with Trump as a cautionary tale for journalists who cover him in the White House.
"If a President Trump were to come after a journalist the way the candidate Trump came after me, I think it could be potentially dangerous," Kelly said Wednesday during an interview on "CBS This Morning." "And I think, hopefully, the book will provide somewhat of a road map for reporters on how, potentially, to handle him."
Kelly's book also has caused some tension among her colleagues at Fox News. Bill O'Reilly, host of the top-rated "The O'Reilly Factor," suggested in a TV interview and on his program that Kelly is "making my network look bad" and that she has been disloyal by writing in detail about the sexual harassment allegations against Roger Ailes, who was ousted from his post as Fox News chairman in July.
In the book, Kelly revealed how Ailes made inappropriate remarks and tried to initiate a sexual relationship with her early in her 12-year tenure at Fox News. She shared her experiences with the attorneys who investigated the sexual harassment charges brought in a suit against Ailes by former Fox News anchor Gretchen Carlson, which led to Ailes' downfall.
"If somebody is paying you a wage, you owe that company allegiance," O'Reilly said Tuesday on his program without mentioning Kelly by name. "You don't like what's happening in the workplace, go to human resources or leave. I've done that…. Don't run down the concern that supports you by trying to undermine it."
During a publicity stop on her book tour interviews on Wednesday, Kelly was asked about O'Reilly's comment that her book reflected poorly on Fox News.
"I believe that Roger Ailes made the company look bad," Kelly told "CBS This Morning."
The Fox News contracts with O'Reilly and Kelly are both up in 2017.
Twitter: @SteveBattaglio
ALSO
Megyn Kelly thinks Roger Ailes would still be running Fox News if he had not been sued for sexual harassment
Meghan McCain named co-host of Fox News show 'Outnumbered'
What a Trump administration means for Fox News and other cable news networks
Inside the business of entertainment
The Wide Shot brings you news, analysis and insights on everything from streaming wars to production — and what it all means for the future.
You may occasionally receive promotional content from the Los Angeles Times.