'There are people who depend on this machine to keep running,' says writer-actor Justin Theroux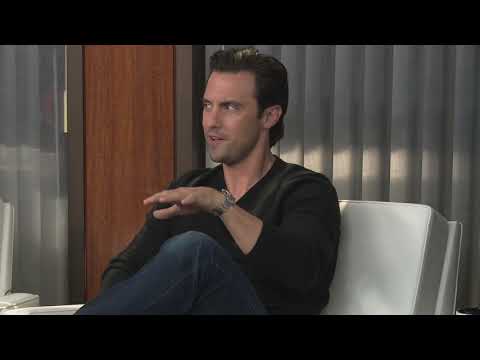 Actors Laura Dern from "Big Little Lies," Justin Theroux from "The Leftovers," Regina King from "American Crime" and Milo Ventimiglia from "This Is Us" discuss the possible upcoming writers' strike during a Los Angeles Times Emmy Roundtable on April
Justin Theroux was in the throes of production on the big-screen comedy "Tropic Thunder" during the lead-up to the writers' strike of 2007-08.
"I remember doing a blistering three days — coming up to the [last] writers' strike — trying to get these sort of [alternative] jokes and different changes in to submit them, so we could finish our shooting of the film," said Theroux, who co-wrote the comedy that starred Ben Stiller and Robert Downey Jr.
"That being said," he added, "strikes are devastating to an industry. You have to remember, crews who work on a week-to-week basis — or paycheck-to-paycheck, some people — it's really devastating to them."
Theroux, who currently stars in HBO's "The Leftovers" and whose other writing credits include "Iron Man 2" and "Zoolander 2," shared his views on the possible writers' strike that could hit Hollywood in a matter of days. The conversation — which also included Regina King ("American Crime"), Laura Dern ("Big Little Lies") and Milo Ventimiglia ("This Is Us") — took place as part of The Envelope's TV drama roundtable.
The actors spoke of their hopes for a resolution between the Writers Guild of America and the studios, the ripple effects of a potential work stoppage, and the impact technology has had on the industry — a matter they, too, continue to contend with as SAG-AFTRA negotiations for a new master contract begin later next month.
"It's about appropriate respect," Dern said. "It's not even about really making money."
For more on the conversation, watch the clip above.