Florists, prop houses and other Hollywood vendors shelve austerity plans after WGA strike is averted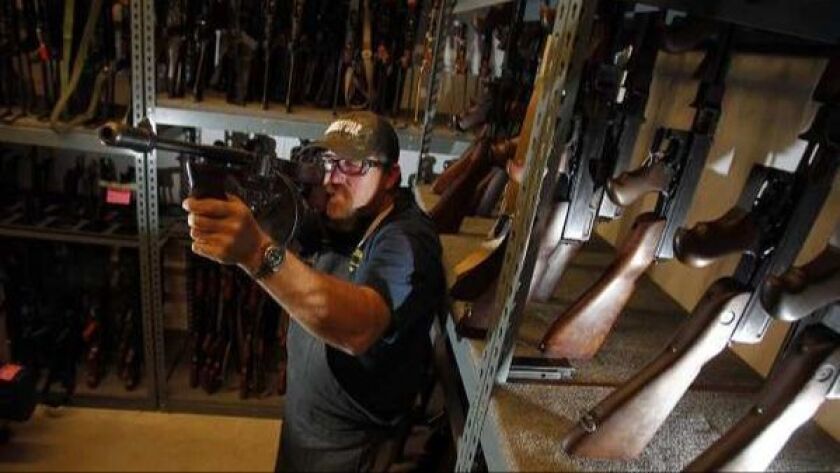 Local businesses that cater to film and television production were happily shelving austerity plans on Tuesday after the Writers Guild of America avoided a costly strike.
Businesses including prop houses, florists and transportation firms had been prepared to lay off employees, cut hours of operation or even temporarily close if the WGA couldn't come to terms with the Alliance of Motion Picture and Television Producers by the Monday deadline.
But the two sides reached a tentative deal for a new film and TV contract for the union's nearly 13,000 members early on Tuesday morning — a pact that includes gains in minimum pay and increases in contributions to the union's health plan.
The guild's last major strike a decade ago disrupted scores of local businesses that feed L.A.'s entertainment industry.
For business owners like Independent Studio Services Chief Executive Gregg Bilson Jr., who went to bed Monday night not knowing whether a walkout would occur, the resolution brought relief. He had already laid off five people from his Sunland-based prop house and was prepared to further reduce his staff of 150 people if a work stoppage had started Tuesday.
"Phase two would have been more serious cutbacks to necessary personnel," said Bilson, who hopes to rehire the employees he recently let go. "But for once I woke up early and I got good [news]."
Corri Levelle, owner of Sandy Rose Floral Inc., whose prop house provides flowers to productions, also woke up to word that the strike had been averted. Partly in preparation for a work stoppage, Levelle had recently renegotiated her lease to give up roughly a third of her 6,400-square-foot warehouse in North Hollywood.
"I am not spending the day figuring out how long I can stay open — now we are moving forward," said Levelle, whose business employs five people. "We are already seeing orders coming in for next week."
Some business owners that had delayed expending resources while they waited to see if there was going to be a strike have already started restoring their companies' operations.
Pam Elyea, co-owner of North Hollywood prop house History for Hire, had avoided making new investments, including the purchase of computers. But not any longer.
"I feel I can spend the money to do those things," said Elyea, whose company has 14 employees. "I can make financial commitments now — without fear."
Not every company that depends on local production had come up with a contingency plan for a strike.
Montgomery Pollack, vice president of the Hand Prop Room, said he couldn't bring himself to draw up a plan to lay off workers from his company, which employs 50 people. "It is a family atmosphere," he said of the mid-city business. "I would only do that if the writers' strike lasted a period of time." Instead, he simply hoped for the best.
Pollack said he learned of the agreement between the WGA and the AMPTP at about 1 a.m. on Tuesday. "I kind of just did the happy dance and high-fived in the air and went to bed," he said. "The clouds have opened up and the sun is shining."
But some business owners aren't completely worry-free. After all, many local showbiz firms have been weakened by the exodus of feature films to locales such as Georgia and New Mexico, where lucrative government incentives have enticed productions for more than a decade. And SAG-AFTRA negotiations for a new master contract begin later this month, creating the prospect of further labor unrest.
"I am relieved that the WGA has been dealt with, but until the actors are dealt with, I won't be totally relaxed," Bilson said. "The success of the WGA negotiation will hopefully lay the groundwork for a SAG settlement as well."
---
Inside the business of entertainment
The Wide Shot brings you news, analysis and insights on everything from streaming wars to production — and what it all means for the future.
You may occasionally receive promotional content from the Los Angeles Times.