Nike breaks ties with Livestrong months after Armstrong split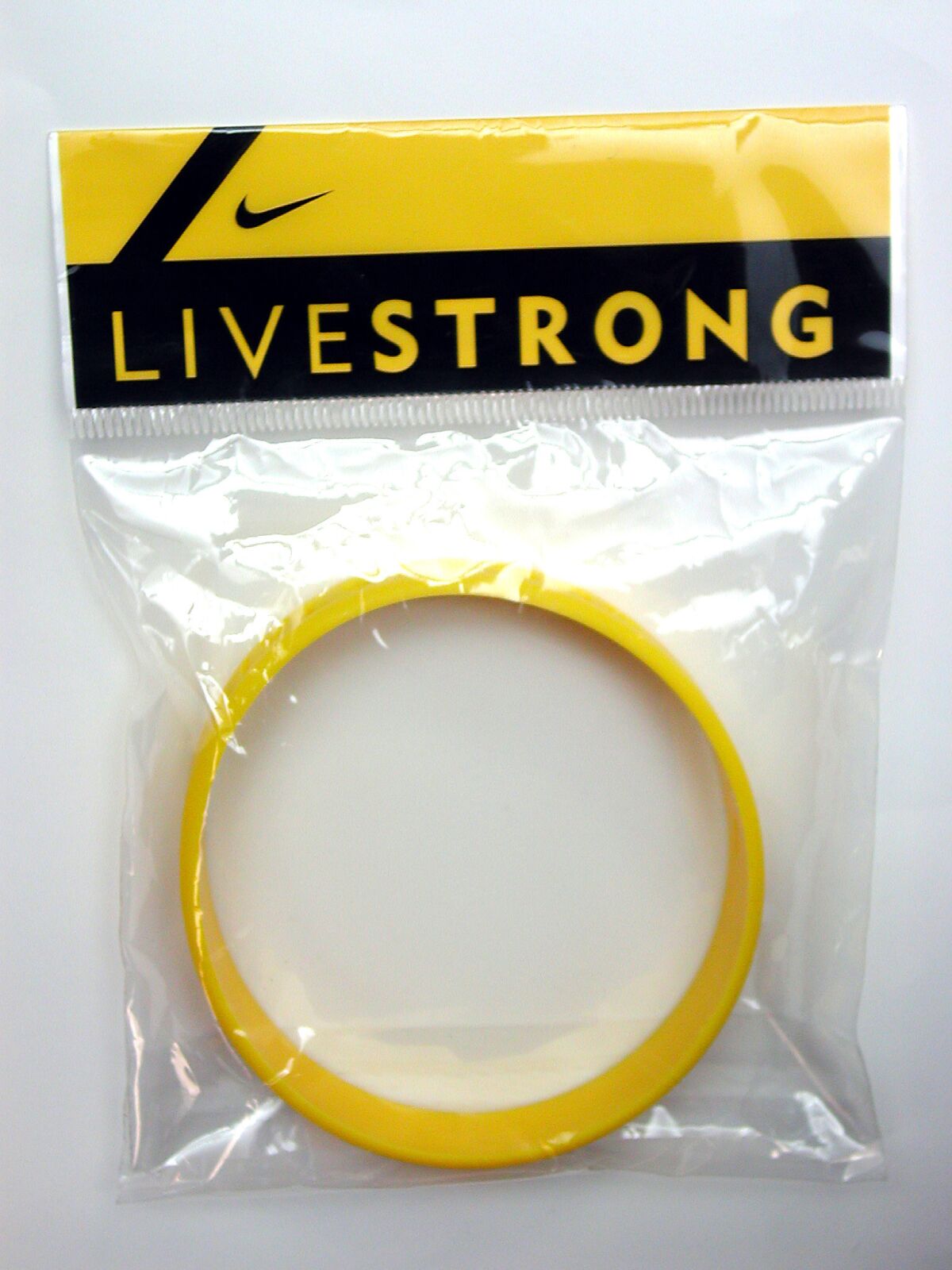 A few months after severing its relationship to tainted cyclist Lance Armstrong, athletics gear giant Nike has dissolved its ties to Livestrong Foundation, the cancer charity he founded in 1997.
In a statement Tuesday, officials at Livestrong – known for the yellow wristbands it sells to raise funds – declined to explain the timing of the split but cautioned observers not to "jump to negative conclusions about the foundation's future."
"We expected and planned for changes like this and are therefore in a good position to adjust swiftly and move forward with our patient-focused work," the group said.
Nike terminated its sponsorship of Armstrong in the October, saying it was "saddened after being misled for more than a decade." That month, Armstrong stepped down as chairman of Livestrong, which the cancer survivor launched initially as the Lance Armstrong Foundation.
Earlier this year, Armstrong admitted using performance-enhancing drugs during his record-breaking spree of seven Tour de France wins – championships eventually stripped from him.
Photos: Advertising and marketing mess-ups of 2012
Officials emphasized Livestrong's "sound fiscal health" and said it is "well-positioned" to continue expanding its free services for cancer patients and survivors.
Livestrong said it is "deeply grateful" to Nike over the organizations' nine-year partnership, which included more than $100 million raised by the sports products company for the nonprofit.
Nike did not immediately respond to requests for comment.
"We are always eager to partner with organizations that are genuinely committed to our mission," Livestrong said in its statement.
ALSO:
Lance Armstrong scandal creates a mess in Spain
Lawsuit claims Lance Armstrong's books constituted deception
USADA chief: Lance Armstrong can implicate others in doping scandal
---
Sign up for the California Politics newsletter to get exclusive analysis from our reporters.
You may occasionally receive promotional content from the Los Angeles Times.