Hoping to draw guests, the Queen Mary offers 'haunted' room starting Friday, the 13th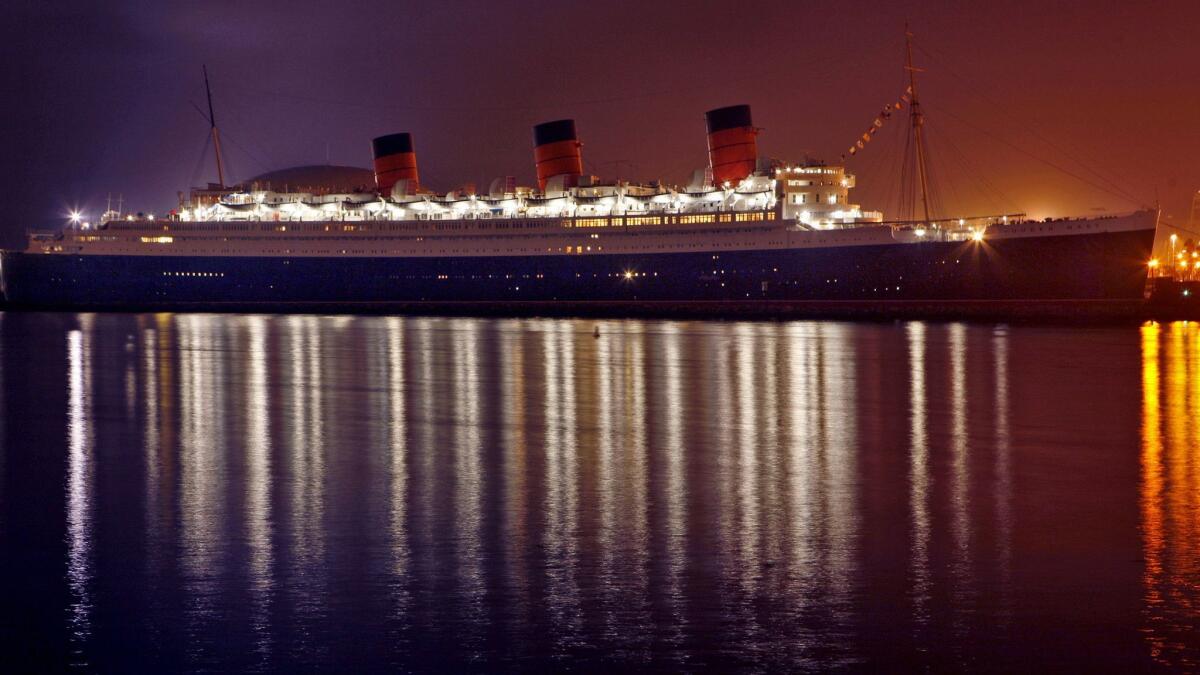 Since the Queen Mary docked in the Long Beach harbor in 1967, several companies —including the Walt Disney Co. — have tried to turn the ocean liner into a profitable floating hotel, surrounded by a thriving entertainment and retail district.
The results have been mixed.
Now, the operators of the 82-year-old ship are resorting to a new publicity stunt tied to ghost tales in an effort to boost business.
Starting Friday (the 13th), stateroom B340, which has been featured on television shows such as "Ghost Hunters" and "Most Haunted," will be available for nightly rent, starting at $499 per night.
The ship — dubbed the Grey Ghost when it ferried Allied soldiers during World War II — has long been the subject of ghost tales. The ship operators have sought to capitalize on the stories by leading nightly ghostly tours through the bowels of the ship and throwing an annual Halloween event, dubbed Dark Harbor.
Since Stephen Sowards took over as general manager of the ship last year, he said he has been asked repeatedly by guests about the room. To respond to the curiosity, he said room B340 has been renovated, expanded and opened for public use.
"It is time for B340 to deliver the experience that guests demand in this highly paranormal space on the ship," he said.
According to ship representatives, ship logs confirm that guests and staff have reported hearing noises at night, seeing lights flicker and witnessing the sink faucet turning on and off and the bathroom door shutting on its own.
Guests who book the room get access to a chest supplied with a Ouija board, tarot cards, crystal ball and ghost-hunting equipment.
Of course, a single room, even if haunted, is not enough to turn around the finances of the Queen Mary. Indeed, the latest efforts to turn the ship into a money-maker call for a $250-million entertainment complex on the bayfront adjacent to the historic cruise ship.
The plans were submitted last March by Urban Commons, the real estate firm that operates the Queen Mary on a 66-year lease from the city of Long Beach, which owns the ship and the adjacent land.
Revenue from the new development, which would include additional hotel rooms, would help pay for desperately needed repairs to the rusting luxury liner. An engineering report has warned that the ship urgently needs $5.7 million in fixes and requires a total of $289 million in repairs over the next five years.
To read more about the travel and tourism industries, follow @hugomartin on Twitter.