TSA credits dogs and airlines for fewer delays during Thanksgiving holiday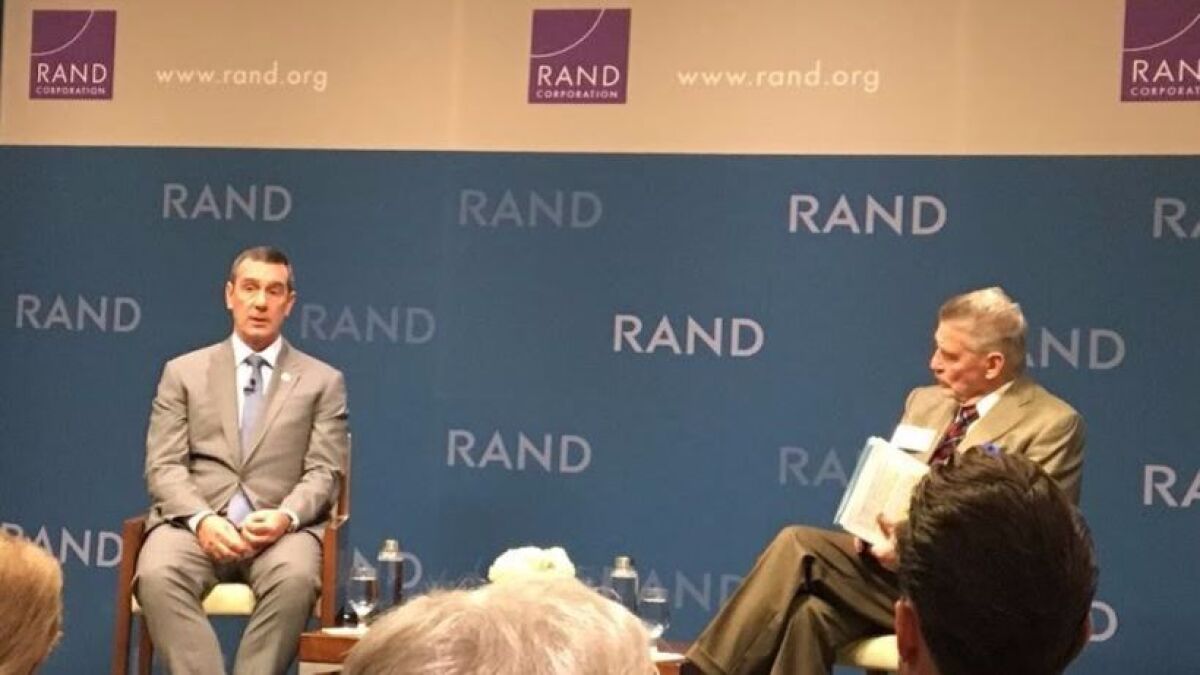 If you flew on a commercial flight during the Thanksgiving holiday and didn't suffer long delays at airport screening lines, you have explosives-sniffing dogs and the airlines to thank.
That is the assessment of David Pekoske, the new administrator of the Transportation Security Administration, who noted that his agency screened nearly 22 million passengers and crew members during the 10-day holiday period without serious snags.
Pekoske said that despite a surge in air travelers over the holiday period, 98% of all passengers waited less than 20 minutes in the screening lines.
He attributed the short wait times to the deployment of extra teams of explosives-sniffing dogs. Pekoske said the dogs were used to do an initial screening of passengers who were standing in the standard queues.
Passengers who didn't trigger a response from the dogs were allowed to use the PreCheck lines, the expedited inspection for travelers who submit to a government background check in advance.
"I've always felt that wait times are a resource management issue at the end of the day," said Pekoske, in town this week to deliver a speech on airport security at the Rand Corp.
Pekoske, a former vice admiral in the U.S. Coast Guard who took charge at the TSA in August, added that TSA worked closely with the airlines to find out when the peak travel periods would be so that enough screeners were staffing the checkpoints.
In the near future, he said he hopes the TSA can segment passengers at the airports into multiple groups, from those who pose the least threat to those passengers who need extra screening. The level of screening at each lane would correspond to the risk posed by each group of travelers, he said.
To read more about the travel and tourism industries, follow @hugomartin on Twitter.