United Airlines raises its checked-bag fee to $30, following JetBlue's increase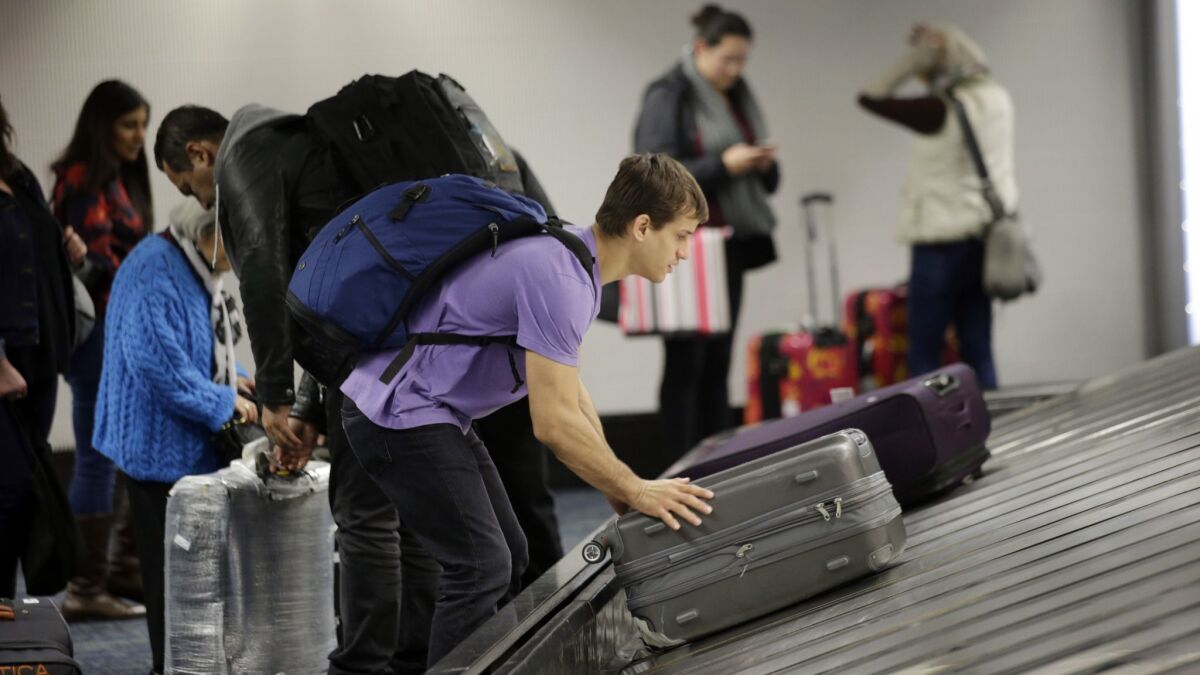 Higher bag fees are officially a thing.
Within a week of JetBlue increasing the fees it charges some passengers to check luggage, United Airlines, Air Canada and WestJet all announced higher bag fees, with other carriers expected to join the movement soon.
United Airlines said Friday that it had increased the check-bag fee to $30 from $25 for the first bag and to $40 from $35 for the second bag. The raise took effect on flights booked on or after Friday.
United's fee hike applies to flights in and out of North America, the Caribbean and Central America. Travelers can confirm the price for bags at United's website for passenger fees.
Canada's two largest carriers — Air Canada and WestJet — are raising their fees to $30 from $25 for the first bag, and to $50 from $30 for the second bag.
The move was initiated by JetBlue, which raised its fees Monday to $30 for the first checked bag and $40 for the second bag for travelers booking the cheapest fares.
Only Spirit Airlines, which charges a variable fee based on when passengers pay the charge and on the route being flown, charges more than $30 to check the first bag. Most other major carriers charge $25 for the first checked bag.
The increases by United and JetBlue are expected to be followed by other airlines, and suggest that carriers may be motivated by shrinking profit margins due to rising jet fuel prices, industry experts say.
"The big surprise isn't that airlines are doing this. It's that the going rate remained $25 for nearly a decade, considering all the other fees that have increased during that time," said Seth Kaplan, managing partner for the trade publication Airline Weekly.
Airlines are more likely to raise passenger fees to compensate for higher fuel costs rather than raise airfare prices because the price of fares is the primary deciding factor when travelers book a flight, experts say.
To read more about the travel and tourism industries, follow @hugomartin on Twitter.