TSA denies accessing data on electronic devices carried by domestic airline passengers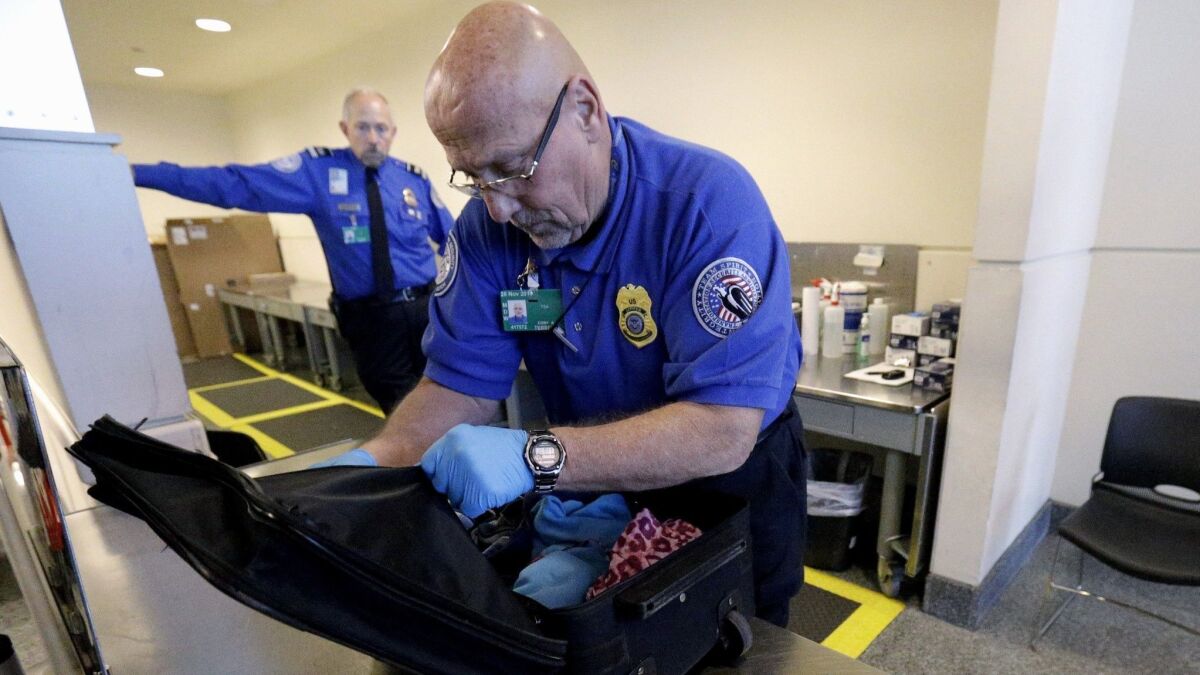 The Transportation Security Administration said Tuesday that its airport security agents do not scan or review the data held on electronic devices carried by passengers on domestic flights.
The statement came in a letter to the American Civil Liberties Union chapter in San Francisco, which filed a lawsuit last week demanding that the TSA explain its procedures and policies when searching and scanning electronic devices carried on domestic flights.
Despite the denial from the TSA, the ACLU said it continues to demand that the TSA provide documentation to prove the agency is not scanning electronic devices.
"The public deserves all available information about what is and isn't considered a permissible search by TSA," said Vasudha Talla, staff attorney with the ACLU Foundation of Northern California.
The ACLU claims in the lawsuit that it suspects the TSA is looking at the data in electronic devices because of media reports and complaints from domestic travelers who say they have had their electronic devices scanned for data by TSA officers.
The TSA has acknowledged that it adopted enhanced screening measures last year that require passengers to put digital devices larger than a cellphone in separate bins before undergoing an X-ray scan to ensure the devices do not contain explosives. But the agency insists it doesn't look at the data inside the devices.
"TSA does not search electronic devices for electronic content that may be contained on the devices, and does not extract data from passenger electronic devices," the TSA said in a letter sent Tuesday to Theodora Simon, an investigator at the ACLU in San Francisco.
The ACLU filed requests for information about electronic device searches in December 2017 and again in January 2018. After receiving no response, the ACLU filed a lawsuit last week seeking information on such searches.
In its lawsuit, the ACLU noted that U.S. Customs and Border Protection agents have increased the number of scans of data on electronic devices carried by travelers on international flights from 5,000 in 2015 to 30,000 in 2017. The lawsuit said border agents have examined and copied information on electronic devices carried by such travelers.
The national chapter of the ACLU is challenging the right of Customs and Border Protection to scan such devices without a warrant, and the San Francisco chapter is seeking information on the TSA's search policies for domestic travelers.
The lawsuit claims it "would reveal for the first time information concerning TSA's searches of domestic passengers' electronic devices, and allow members of the public a meaningful opportunity to vet the government's broad claim of authority to conduct such searches."
To read more about the travel and tourism industries, follow @hugomartin on Twitter.
---
Sign up for the California Politics newsletter to get exclusive analysis from our reporters.
You may occasionally receive promotional content from the Los Angeles Times.