Universal Studios Hollywood raises daily ticket prices 7%, weeks after a 9% Disneyland hike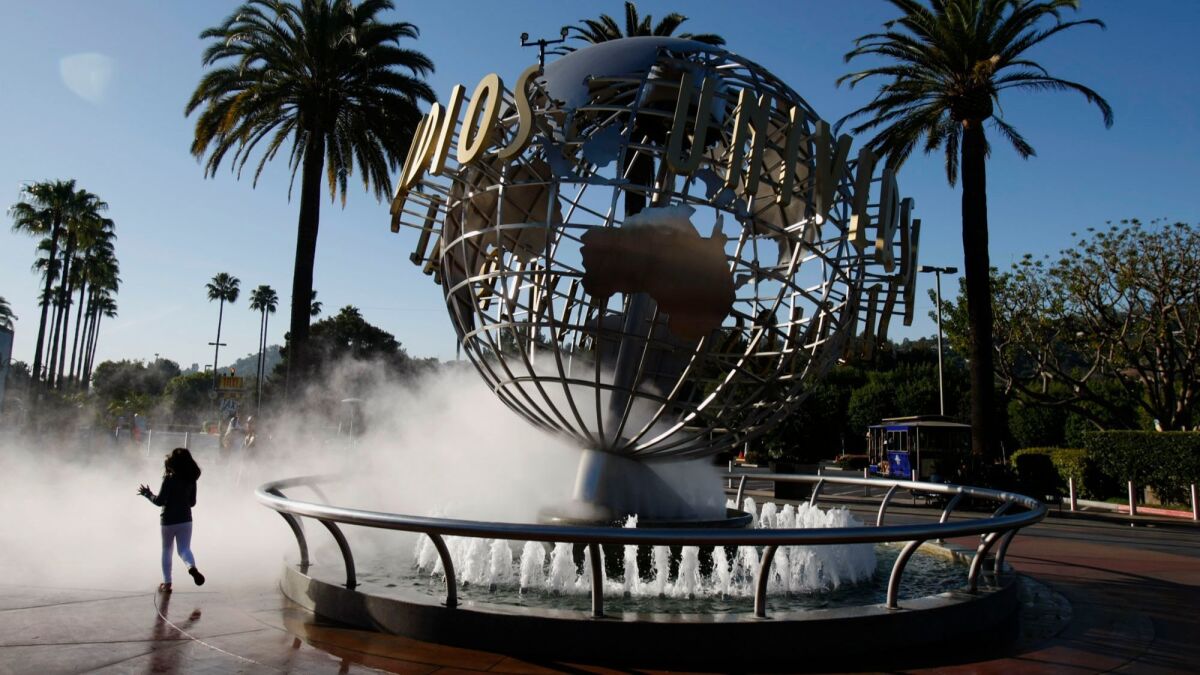 Only two weeks after Disneyland increased daily ticket prices nearly 9%, the theme park's biggest Southern California rival, Universal Studios Hollywood, raised daily ticket prices by more than 7%.
The cost of a peak-demand daily ticket for Universal Studios Hollywood was boosted over the weekend to $129 from $120 at the front gate. Visitors can save up to $20 off that price by booking tickets online. California residents can save up to $30 off the gate price with an online purchase.
The hike comes only months before the park opens a new attraction based on the animated characters from the 2008 DreamWorks movie "Kung Fu Panda."
The new attraction, set to open this summer, is expected to use projection mapping, 360-degree surround-sound audio and physical effects such as water and wind; seats will pivot and swivel in time with the action projected in front of the guests.
Both Disneyland and Universal Studios Hollywood have adopted tiered pricing to try to reduce crowding on the most popular days. Prices at both parks vary based on the demand previously recorded for each day of the year.
At Universal Studios Hollywood, the price for a ticket booked online is $119 for high-demand days, up from $116. The price for regular days went up to $114, from $110, while prices on low-demand days rose to $109, from $105.
"Our ticket pricing is competitive and reflective of our exciting entertainment options," said Audrey Eig, spokeswoman for the theme park. "Purchasing online remains a great choice for guests where variable pricing provides a range of tickets and a host of benefits that best suit their needs."
The increases come on top of the $5 hike adopted at the park last year.
Annual passes, which range in price from $189 to $619 depending on the number of blackout dates and whether free parking is included, rose $10 each this year.
At the Disneyland Resort, a one-day, one-park adult ticket for Disneyland or California Adventure for regular-demand days rose last month to $117 from $110. The price of a ticket on peak-demand days climbed to $135 from $124. A ticket for low-demand days remains $97.
The price of a one-day park hopper ticket for low-demand days, which lets visitors enter both parks, fell from $157 to $147.
To read more about the travel and tourism industries, follow @hugomartin on Twitter.
---
Sign up for the California Politics newsletter to get exclusive analysis from our reporters.
You may occasionally receive promotional content from the Los Angeles Times.