Judge expands class in Uber driver lawsuit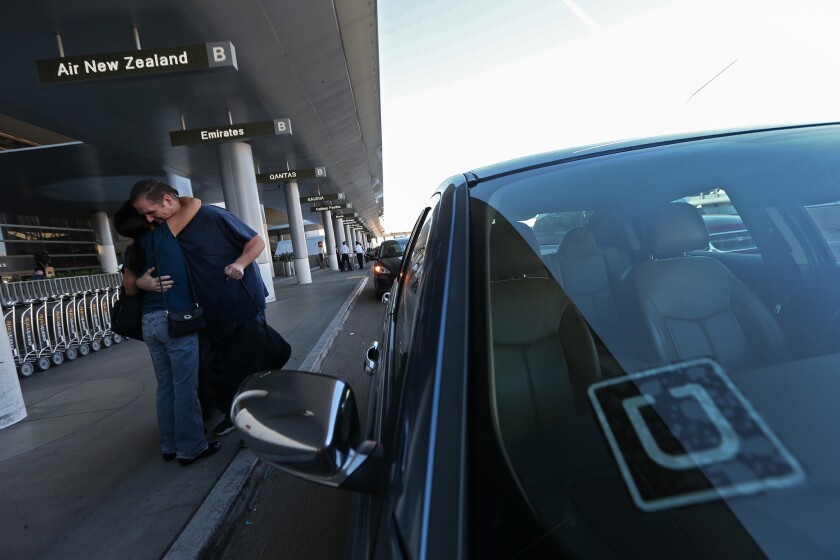 Uber drivers: 2. Uber: 0.
After delivering a blow to Uber in September by certifying a class that brought a worker misclassification lawsuit against the on-demand transportation company, U.S. District Judge Edward Chen dealt another blow Wednesday when he ruled to expand that class.
The class size previously was limited to drivers who didn't accept arbitration agreements when they first signed up to drive for the ride-hailing platform. At the time, Uber said that Chen's ruling meant only a "tiny fraction" of a potential 160,000 California drivers would be eligible to be class members.
SIGN UP for the free California Inc. business newsletter >>
Wednesday's ruling removes that limitation and now certifies an additional subclass of UberBlack, UberX and UberSUV drivers, even if they signed or electronically accepted any contract with Uber with an arbitration provision.
The decision could bring the total number closer to 160,000, although it's unclear exactly how many drivers would be included.
Drivers for limousine companies and those who registered to drive for Uber under a company name are still excluded from the class, though.
"[Judge Chen] has now ruled all of Uber's arbitration agreements to be unenforceable," plaintiff lawyer Shannon Liss-Riordan said. "We don't know yet how many drivers will be covered, but it will be many thousands more who can now be included. We are very pleased with this ruling."
Uber said it will appeal the district court's decision "immediately."
The case originally was brought against Uber by former drivers who believed that despite being classified as independent contractors, Uber treated them as employees, without any of the benefits such as overtime, expense reimbursements and Social Security payments.
Uber hit back, arguing that it doesn't control its drivers like an employer would an employee, and drivers are free to be their own bosses.
"Drivers use Uber on their own terms; they control their use of the app along with where and when they drive," the company said in a prepared statement.
The case will go to trial before a jury on June 20.
Twitter: @traceylien
MORE BUSINESS NEWS
Snapchat back online after outage tied to Google
Yahoo scraps original Alibaba spinoff plan; shares rise
This brick-and-mortar store wants to sell you the Internet of Things
---
Your guide to our new economic reality.
Get our free business newsletter for insights and tips for getting by.
You may occasionally receive promotional content from the Los Angeles Times.