Murder trial begins for real estate heiress accused of killing blue-collar boyfriend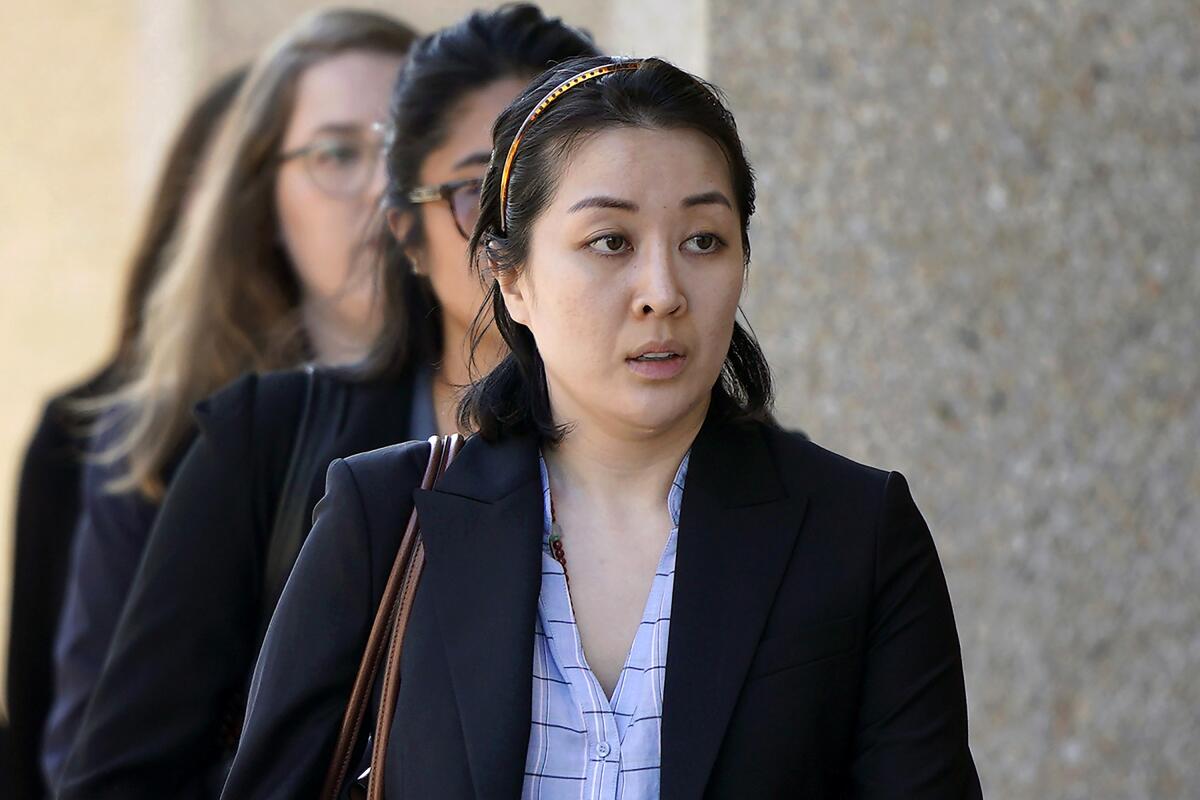 REDWOOD CITY, Calif. —
Opening arguments began Monday in the trial of a Chinese real estate heiress who posted $35-million bail after being charged with murder in the 2016 killing of her children's father.
Prosecutors told a packed courtroom in Redwood City, Calif., on Monday that Tiffany Li conspired with her new boyfriend, Kaveh Bayat, to kill 27-year-old Keith Green over fears she would lose custody of their two young daughters.
The district attorney's office said it plans to show jurors evidence that Green was lured to a meeting with Li and was shot by Bayat in the garage of her San Francisco Bay Area mansion in 2016. Prosecutors said the pair paid a friend named Olivier Adella $35,000 to dump Green's body and took steps to cover their crimes.
The defense argued that Green was killed by Adella as a result of a foiled kidnap plan and asserted that investigators overlooked certain evidence in an attempt to pin the crime on Li and Bayat.
Li's family made a fortune in real estate construction in China, and she posted an astonishing $35-million bond that allowed her to stay in her San Francisco Bay Area mansion pending trial.
Her co-defendant remains in jail on $35-million bail.
The trial was delayed several times, most recently when Adella, a witness for the prosecution, was arrested earlier this month on charges of contacting a former girlfriend and witness for the defense, a violation of his agreement with prosecutors.
Adella, a former co-defendant, was expected to testify that Li and Bayat asked him to dispose of Green's body.
San Mateo County Dist. Atty. Steve Wagstaffe said prosecutors now would not call Adella as a witness.
Last year, the trial was delayed when Li was diagnosed with advanced breast cancer and underwent aggressive treatment, according to her lead attorney, Geoff Carr. The cancer is in remission.
Green and Li met around 2009, when he was 21 and she was 23. He was a high school football star from a blue-collar neighborhood, while Li was rich and educated.
Green's body was found along a dirt road north of San Francisco nearly two weeks after he was last seen meeting with Li to discuss custody of their children.
Sign up for Essential California for news, features and recommendations from the L.A. Times and beyond in your inbox six days a week.
You may occasionally receive promotional content from the Los Angeles Times.