'Turn around, don't drown' and other survival tips for driving in heavy rain
Angelenos love their cars. But driving them in the rain is not something we've had a lot of practice with in the last few years.
Right now, California is getting slammed by rain, high winds and flooding. Years of drought have left parts of the state uniquely prone to rain damage. At least 16 people have died as a result of recent storms and floods.
"These floods are deadly and have now turned to be more deadly than even the wildfires here in the state of California," Gov. Gavin Newsom said in a news conference over the weekend.
The powerful storm that knocked out power, toppled trees — including one that killed a toddler — and flooded homes along the coast in Santa Cruz continued its march through the region.
In San Luis Obispo County on Monday morning, a woman tried to cross a flooded roadway in her car. Both she and her 5-year-old son jumped out of the car when it started to get swept away. Nearby property owners were able to rescue the mother. Rising water levels forced authorities to call off the search for the boy.
In Santa Barbara County on Monday, where mass evacuations have been ordered in some areas, multiple people had to be rescued from vehicles submerged in floodwaters.
The best way to stay safe while the roads are wet? Stay home. It should stop raining by Tuesday evening, so if your trip can wait, hold off.
Back-to-back storms across California have killed 17, including two motorists who died in a crash, and caused damage that could cost over $1 billion.
If you absolutely have to go somewhere, here are a few tips for how to drive in the rain as safely as possible. Add your advice for Angelenos driving in the rain in the comments below.
1. Don't enter flooded streets. As little as 6 inches of water can cause cars to stall or knock an adult off their feet. Two feet of water can sweep a car off the road, including an SUV or pickup truck. Any amount of water means you won't be able to see what condition the road is in. Heed all road closure notifications and instructions from emergency responders.
In emergency management, there's a shorthand saying they use to help people remember the dangers of driving onto flooded streets, said Bryan La Sota, a coordinator for the L.A. County Emergency Management Department: "Turn around, don't drown."
2. Turn on your headlights. If your windshield wipers are on, your headlights should be too. It's the law.
3. Drive slowly. Speed limits aren't speed minimums. Leave extra time to get to your destination, and use extra caution. Don't tailgate, even if everyone is going slowly: It takes longer to stop on wet roads.
4. Check your tires. Make sure they're properly inflated and not too bald to risk wet streets.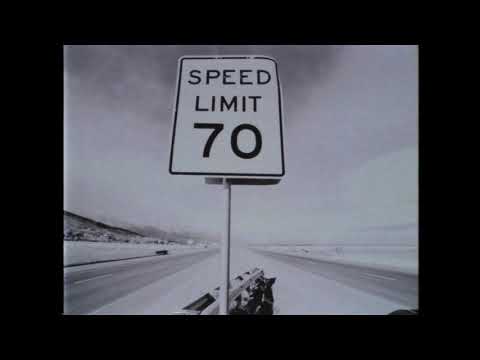 Here are some tips on how to drive safely in rainy weather.
Times staff writers Summer Lin and Nathan Solis contributed to this report.
Sign up for Essential California for news, features and recommendations from the L.A. Times and beyond in your inbox six days a week.
You may occasionally receive promotional content from the Los Angeles Times.