(Elana Marie / For De Los )
Carin León is a man of great panache. Known best by the cowboy hat he wears cocked to the side and his blues-inflected Sonoran croon, the Latin Grammy-winning balladeer carries himself with the steely gaze of a cowboy and the swagger of a rock star.
León generated much buzz after appearing onstage this summer at the 20th annual Premios Juventud in Puerto Rico. It was while performing his joint norteño-pop song "Ni Me Debes, Ni Te Debo" with Colombian singer-songwriter Camilo, that he sported a T-shirt emblazoned with the phrase "F— Regional"— as in, f— regional Mexican music.
In a genre long dominated by men sporting cowboy hats and five o'clock shadows, DannyLux offers fans a softer side to Mexican regional music.
León, who won his first Latin Grammy last year in the regional Mexican music category, clarified this statement piece in a manifesto published the next day, describing the pitfalls of lumping all Mexican folk music under one label. "We're much more than that — we're banda, we're corridos, we're mariachi," it reads. "We are flavor, we are emotion, we are revolution."
"Mexican music is no longer regional — it's only become more global," he explains to The Times over a video call from Hidalgo, Texas, one of many stops on his current U.S. tour. "Our music is for all kinds of people, of all social classes now. We're not just breaking ground in Mexico anymore. We're also talking Latin America, and now, the world."
Born Oscar Armando Diaz de León — Carin is short for Oscarín, a nickname he's had since childhood — the 34-year-old singer-songwriter says he took to music "from first breath" and began playing the guitar at age 15. After a solid seven-year run as frontman of the norteño band Grupo Arranke, he split in 2018 to release a solo debut, "Desvelada con Banda y Mariachi." Since then, León has famously played the part of "El Tóxico" with Tijuana players Grupo Firme, and grew his fan base in songs with Spanish rapper C. Tangana and Colombian pop-reggaeton star Maluma.
This year, he landed not one but two songs on the Billboard Hot 100 chart: "Que Vuelvas" with the rising Texas act Grupo Frontera, followed by his own single, "Primera Cita."
In the year since Grupo Frontera's inception, the McAllen, Texas, players have made enormous strides — not just for themselves but for the regional Mexican genre.
For the record:
4:42 p.m. Sept. 7, 2023An earlier version of this story said the Honda Center is in Ontario; it is in Anaheim. Also, León's show at Crypto.com Arena is Sept. 16, not Sept. 17.
León is currently touring the U.S. in support of his latest album, "Colmillo de Leche," which was entirely written and recorded with artists from his birthplace of Hermosillo, Mexico. He'll perform Thursday at the Honda Center in Anaheim before making his way to L.A.'s Crypto.com Arena on Sept. 16.
"I'm very excited and also a little incredulous about what is happening in my career, and in [Mexican] music," he tells The Times. "It comes with a very big responsibility, but I'm ready to accept it."
The following Q&A has been lightly edited for clarity and length.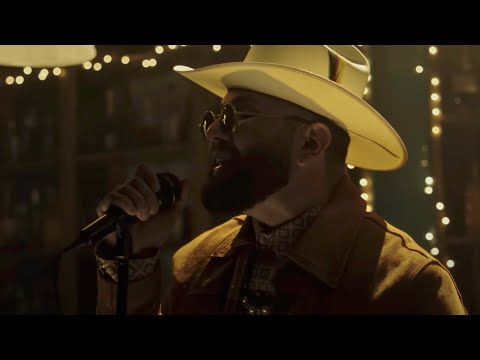 Can you tell me what inspired your "F— Regional" campaign on Instagram this summer?
Calling it "regional Mexican" is so limiting. And it's not just the title that's limiting, but also the mentality that we are closed off to mingling [with] any other kind of music. We can collaborate with any artist and we can do it well. What we know as regional Mexican music has a big voice, and I think it's time to tell the world what we're made of and compare ourselves to anyone else we see. The genre will continue to grow, and as a Mexican, I'm proud to carry that flag in our music.
As an outsider, the Mexican music I knew growing up was pop, or rock groups like Maná, Los Lobos and Molotov. I admit that I only started learning about Mexican folk music in the past few years, but it's more diverse than people believe.
I grew up consuming Molotov, Maná, Los Lobos — Caifanes too! They highlight different parts of the culture of Mexico, which is made up of thousands of flavors. Something very interesting is how [Sonoran music] is no longer as marginalized as it was before, no longer divided by social class. Now that we're all collaborating and combining sounds, our music can make a more gigantic impact than before.
Your latest album, "Colmillo de Leche," is a marvelous collection of sounds from your hometown. What was the best thing about growing up in Hermosillo?
I was talking about it with some friends yesterday — I don't know why, but we're so in love with our town that we don't want to leave! To this day I still live in Hermosillo. We have a different culture that I haven't found anywhere else. Perhaps it's the sense of home, the sense of belonging. At the core of ["Colmillo de Leche"], what no one can possibly compete with, is how simply authentic we are. I think the strongest weapon I have in my arsenal, musically, is the history of Sonoran music that runs through my veins. I think dedicating a record to our music has been one of the most fun and rewarding things.
Natanael Cano is another artist from Hermosillo who's made waves [with corridos tumbados]. Is there something in the water there, musically?
Oh, I do believe there's something in the water. The truth is that we have always been very hermetic in our music. We never want to look like anyone else. In our culture, we are always a little proud in that sense, and we look for what makes us stand out from the others. The music of my countrymen shows not just how talented we are, but how different we are from the rest.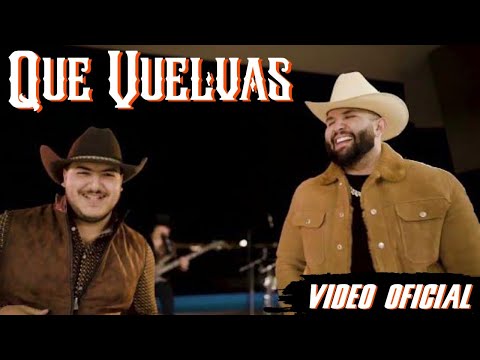 Who are some Mexican artists you find inspiring in this moment?
I've been listening to the same music for many years, but there's so much momentum here, artists who are breaking and making very hard music. What's been happening with Peso Pluma, with Grupo Frontera, is helping elevate Mexico on the world stage. I see them as my comrades in that.
Last year you won the Latin Grammy for best regional Mexican song for the song "Como lo Hice Yo" [with Édgar Barrera and Matisse]. How do you feel about Mexican representation in the broader Latin music industry?
Latin music in general has gained a lot of power and credibility. We sell more concert tickets today than ever before, we put on more shows, we'll play almost anywhere. I think that being authentic, looking for your essence, doing what's in your heart and not the latest trend leads to success. Today, artists are no longer trying to emulate what is happening in other parts of the world, or imitating whoever's been crowned by the industry. Nowadays, Mexicans want to be more Mexican than ever! In general, Latinos want to be more Latino than ever. I think that we have a lot to offer to the global music scene.
You can sing norteño and banda, but also blues and soul. Your vocals in "Primera Cita" have an R&B quality that really makes you stand out. How did you develop your vocal style?
I think of myself like a chef, in that I play with flavors of blues, soul, flamenco and obviously rock. I think rejecting genre labels happened a long time ago for me. I can find colors in any kind of music and take direction from there. I took after my father and grandfather, of course; but undoubtedly, José Alfredo Jiménez, the greatest exporter of ranchera, played a big part. I have also been inspired by singers like Alejandro Sanz or the Cuban singer Silvio Rodríguez.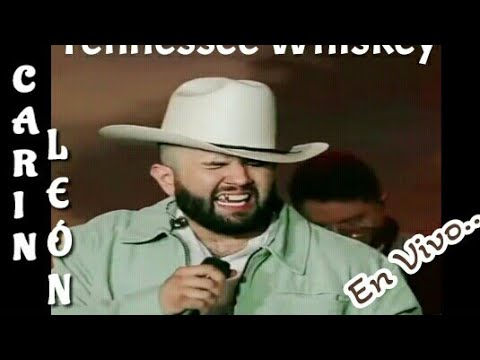 On this current tour, you sang an incredible live version of the country song "Tennessee Whiskey," very much in the style of Chris Stapleton. Last year you recorded a song, "Fancy Like," with Walker Hayes. What moves you about American country music?
I have always been a big fan of country music. I learned so much from the Nashville scene. Chris Stapleton's got one of the strongest voices, and his performance of "Tennessee Whiskey" is the one and only for me. He really takes it to another level.
Is it the cowboy connection?
We do have that in common. But you know, roots music — not just from the U.S., but from all over the world, like salsa, bachata or Cuban son — I love music that comes from the roots, that comes from the raw feeling of the people. And that's what I love about country too. It feels very natural, very intuitive, and it always has something to teach me.
What is your biggest dream?
To keep living my life breaking paradigms. Not so much being number one, or being 100% current, but actually living my truth. I think it's my biggest dream to go down in history as a positive force that changes music.