It's Oscar season once again, when the klieg lights are pointed at a number of fabulous film roles and the actors who inhabited them. And once more, The Envelope redirects a bit of that light on a few performers who made big impressions even when their time onscreen was fleeting. The films they were in are wildly different, but these actors showed enough depth of soul to fill a multiverse.
Tallie Medel
Becky, "Everything Everywhere All at Once"
At the center of the multidimensional action adventure "Everything Everywhere All at Once," a woman named Evelyn (Michelle Yeoh) tries to connect with her daughter Joy (Stephanie Hsu), but can't stop pushing her away.
One source of friction is Joy's girlfriend Becky — particularly when Evelyn introduces her to Joy's elderly grandfather Gong Gong (James Hong) as Joy's "friend," in a misguided attempt to spare everyone from a possible scene.
As played by Tallie Medel, Becky is the calming port in Joy's storm. "Becky is such a loving character, so I just got to tap in to how much love I have for the world," says Medel, evincing as much sincerity as the character. "I weep with love for the world."
Medel, who is nonbinary and uses they/them pronouns, lives in New York and is a co-founder of the comedy dance troupe Cocoon Central Dance Team. They have known and worked with directors Daniel Scheinert and Daniel Kwan for years, first meeting Scheinert when both were at Emerson College in 2005. "Their work is always so great and funny," Medel says. "But this script is so personal and has such a life of its own; I'm so proud of their growth as filmmakers."
At one point, Evelyn tells Joy that most Chinese parents would not even tolerate a daughter with a girlfriend — and a white girlfriend at that. Joy's response: "She's half Mexican." "Daniel added that line for me, because I am half Mexican," says Medel. "That meant the world to me."
When Evelyn finally tells Gong Gong who Becky really is, his face alights with wonder, repeating the Chinese word for girlfriend. Becky smiles through tears back at him in a way that could break and heal a heart at the same time. "When you're queer, when you're trans, I think our families are so concerned about protecting us that they're the ones who are hurting us," Medel says. "Being able to live as you are means having to be incredibly vulnerable, but it also means you're able to meet people at their best."
August Winter
Nettie/Melvin, "Women Talking"
"Women Talking" takes place in the aftermath of a horrific attack on the women within a conservative religious community. Those women must now decide how to proceed. But one member of the colony, Nettie, takes a momentous step alone. The character publicly acknowledges that he is a man, and that from that point forward his name is Melvin. He also chooses not to speak to anyone other than the children he watches over. The horror he suffered and survived has somehow given him the freedom to live honestly, notes August Winter, who portrays Melvin with extraordinary gentleness. "I respect him so much to have made that decision, knowing the weight behind it."
Winter has been an actor since childhood, but Melvin was the first audition offered after they came out as nonbinary to their agents two winters ago. "It was one of those strange things that you have to double check that you're reading the email correctly," says the Canadian actor. "I read the role and immediately was like, 'I must play this person.'" Director Sarah Polley, who also adapted the film, was another huge draw. "She was always available to talk about anything, and made you feel incredibly safe and supportive."
A word in the script, and in the book it was based on (by Miriam Toews), was key to Winter's understanding of Melvin: "Integrity." "I noticed how much he spends the time listening. The women are having this really important conversation, and Melvin is not a part of that conversation," not because he's passive, but because he's actively listening and working out how he feels.
Elements of the character still resonate for the actor. In particular, "how difficult but necessary it is to live truthfully," Winter says. "I'm always still asking myself that question: 'Will this decision allow me to stay who I am, or take me away from who I am?' He's so committed to that. That still lives with me for sure."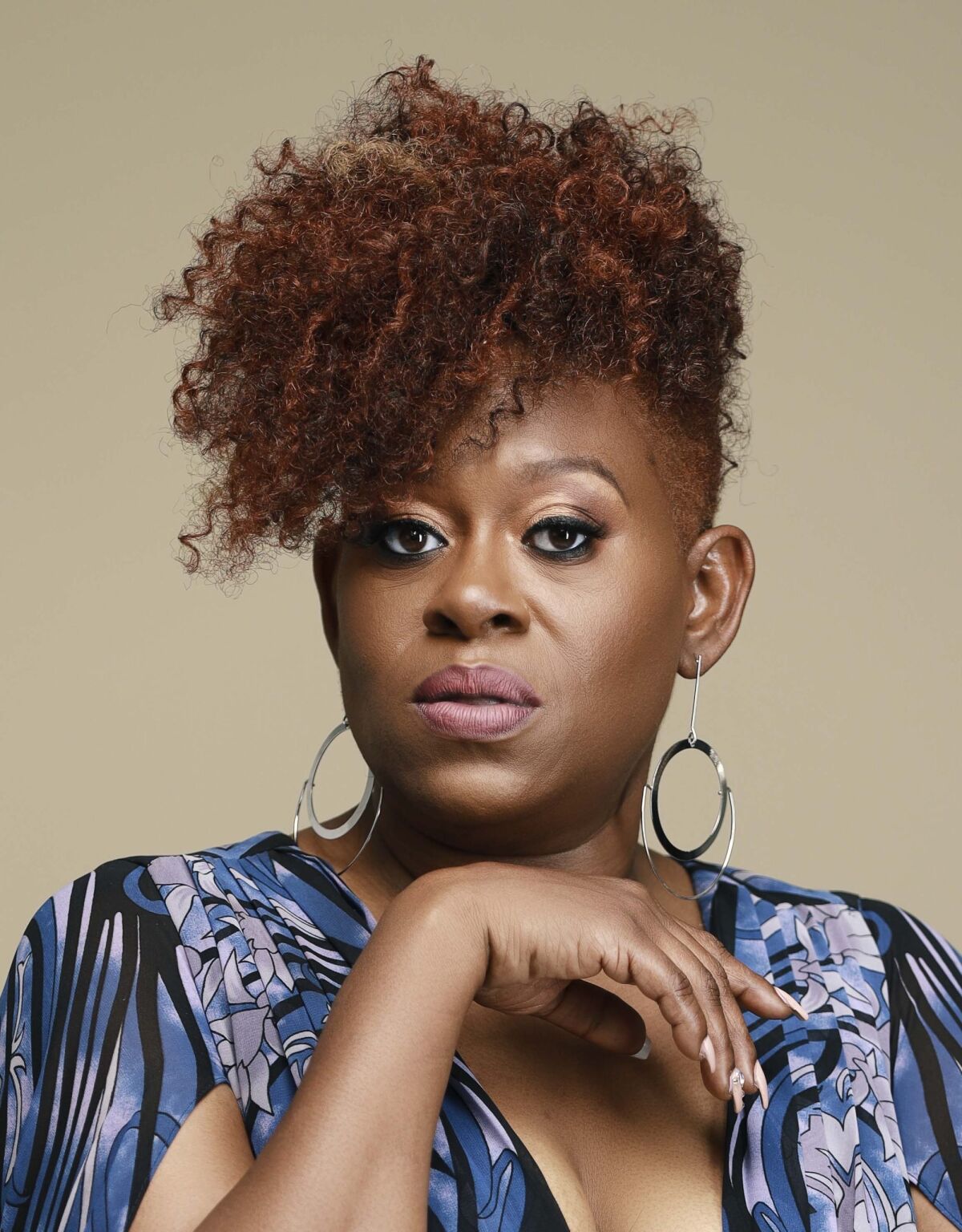 Shonka Dukureh
Willie Mae "Big Mama" Thornton, "Elvis"
A year before "Elvis" began filming, music producer Dave Cobb gathered a group of Nashville gospel singers in a former church to record tracks for revival scenes that would prove formative to a young Elvis. Shonka Dukureh was one among many. "Then she started singing," says Cobb, who'd never heard her before. "And immediately it became her church. Shonka was so magnetic, everyone started following her."
They continued to follow her through more than 30 songs that day. "What was supposed to be something strictly made for the film became an actual church service," Cobb says. "She was so sweet and humble, but when she opened her mouth, she just ripped the paint off the walls."
Director-co-writer-producer Baz Luhrmann was in the room as well. "Without exaggeration, she became this central spiritual force in that group," he says. A year later, composer Elliott Wheeler suggested Dukureh for the brief onscreen role of legendary rock 'n' roll pioneer Willie Mae "Big Mama" Thornton, and Luhrmann immediately agreed.
In her film debut, Dukureh takes a drink, slams it on the bar, opens her mouth to roar, "You ain't nothing but a hound dog," and in the street below, a young Elvis looks up and sees the light. "She did that scene over and over and over, every single time as if it was the first time," Luhrmann says. "It's so visceral and soulful, it just rocks. You can see why Elvis was so attracted to that."
Tragically, what should have been a celebration of a breakthrough performance has become a farewell. Dukureh died July 21 at 44. (The medical examiner's report cited hypertensive and atherosclerotic cardiovascular disease.) Luhrmann says of the cast and crew, "Every single person was knocked down. Shonka was an extraordinary person. They don't come along every day, people who can actually affect any group they're in in the way in which she did. She's left a legacy behind."
In a Facebook post a few weeks before her death, Dukureh wrote, "… it is my heart's desire to be truthful, my most real authentic self. Working on it daily. If you're sitting somewhere wondering when, if, folks will get you, just keep on keeping on, the right folks will."
---