CNN's Chris Cuomo tests positive for the coronavirus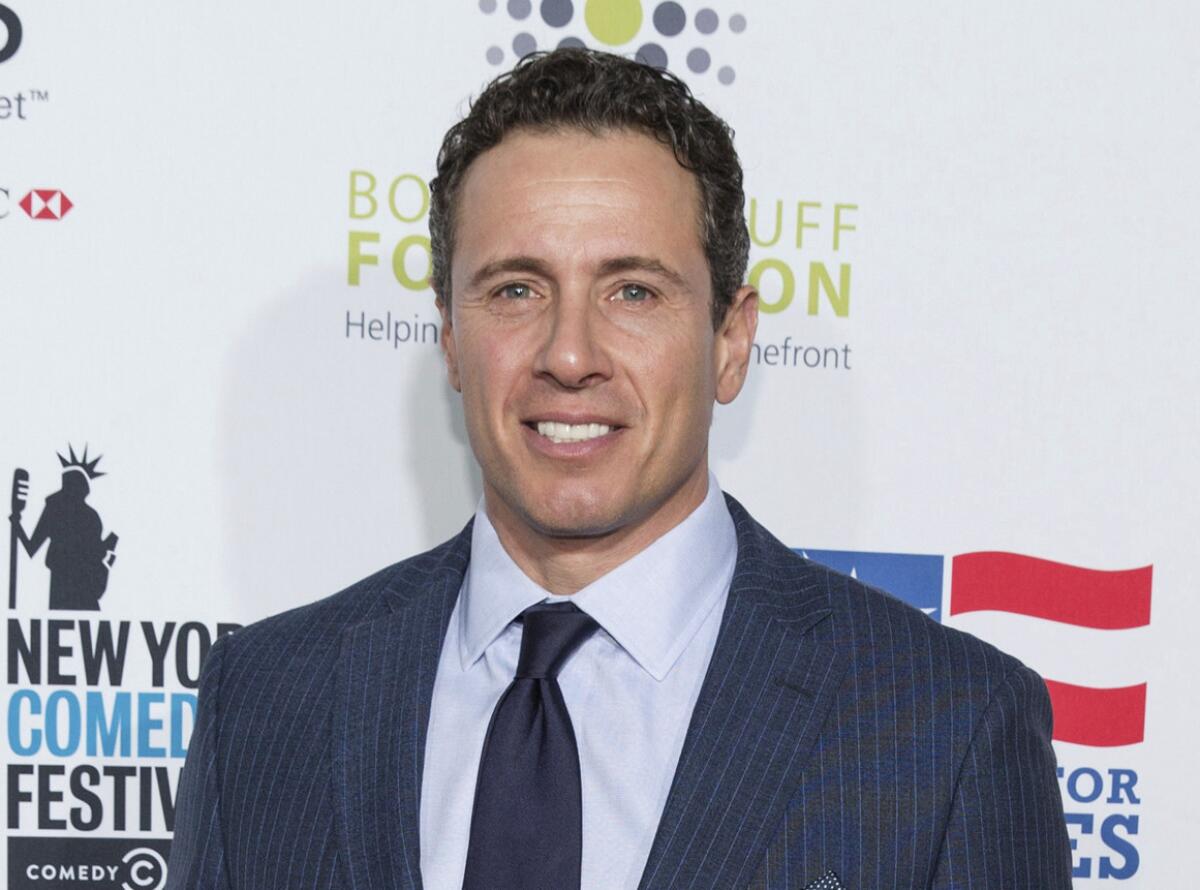 CNN primetime anchor Chris Cuomo has tested positive for the coronavirus, the network said Tuesday.
The cable news network said Cuomo, who is the brother of New York Gov. Andrew Cuomo, will continue to do his nightly program which airs at 9 p.m. Eastern.
"In these difficult times that seem to get more difficult and complicated by the day, I just found out that I am positive for coronavirus," Cuomo wrote in a message on Twitter.
Guests and anchors practice social distancing as more staffers test positive.
"I have been exposed to people in recent days who have subsequently tested positive and I had fevers, chills and shortness of breath," he wrote. "I just hope I didn't give it to the kids and Cristina. That would make me feel worse than this illness!"
Cuomo has been broadcasting from CNN's headquarters on the west side of Manhattan until Monday, when the network aired from his home on Long Island. He was tested for COVID-19 after experiencing chills and a fever over the weekend.
His interviews with his brother — which have included some sibling teasing — have become a popular highlight of the program during the otherwise grim reporting on the pandemic.
Gov. Cuomo discussed his brother's diagnosis during his daily news briefing in New York and used him as an example of how no one was exempt from the pandemic.
"He is going to be fine," Gov. Cuomo said. "He's young. In good shape. Strong. Not as strong as he thinks. But he will be fine. But there's a lesson in this. He's an essential worker, a member of the press so he's been out there. You go out there, the chance of you being infected is very high. I spoke to him this morning and he's going to be quarantined in his basement at home. He's just worried about his daughter and his kids, that he hopes that he didn't get them infected."
Continuing their on-air rivalry — the governor gently chided Andrew Cuomo for having their mother at his home two weeks ago, potentially putting her at risk — he also expressed affection.
"He's a really sweet, beautiful guy," Gov. Cuomo said. "He's my best friend."
Cuomo is the latest TV news figure who has contracted the disease.
CBS News veteran Maria Mercader died Sunday from complications of COVID-19. Larry Edgeworth, a longtime audio technician for NBC News, died of the disease March 19. They both had other health issues.
Other media figures who have tested positive for the virus include NBCUniversal Chief Executive Jeff Shell and Lucien Grainge, chairman and chief executive of Universal Music.
Inside the business of entertainment
The Wide Shot brings you news, analysis and insights on everything from streaming wars to production — and what it all means for the future.
You may occasionally receive promotional content from the Los Angeles Times.