Robert Hunter, celebrated lyricist for Grateful Dead, dies at 78
Robert Hunter, the longtime lyricist for the Grateful Dead, died Monday. He was 78. No cause of death was given.
"It is with great sadness we confirm our beloved Robert passed away yesterday night," the poet and songwriter's family said in a statement. "He died peacefully at home in his bed, surrounded by love. His wife, Maureen, was by his side holding his hand.
"For his fans that have loved and supported him all these years, take comfort in knowing that his words are all around us, and in that way his is never truly gone," the statement said. "In this time of grief please celebrate him the way you all know how, by being together and listening to the music. Let there be songs to fill the air."
Hunter's lyrics were central to many of the Dead's best-known songs, including "Dark Star," "Box of Rain," "Touch of Grey" and "Uncle John's Band." He was inducted into the Rock and Roll Hall of Fame in 1994 along with the group's other performing members, even though Hunter rarely stepped into the spotlight with the band.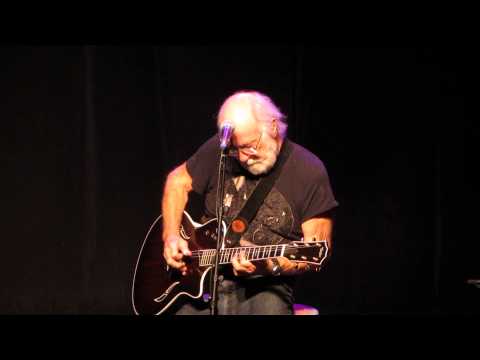 Hunter was born Robert Burns on June 23, 1941, in San Luis Obispo. In a 1973 Rolling Stone story, he was described as the great-great-grandson of Scottish poet Robert Burns. Both a music and literature aficionado, he met Jerry Garcia, singer, organist/harmonica player Ron "Pigpen" McKernan and guitarist Bob Weir in Palo Alto around the time the trio had formed Mother McCree's Uptown Jug Champions. Inspired by the Rolling Stones' rock-infused music rooted in American blues, the threesome soon decided to add a rhythm section and the Grateful Dead was born in 1965.
"The world of rock 'n' roll has lost an amazing personality who has left a truly remarkable legacy of well-crafted lyrics that had massive impact," Rock and Roll Hall of Fame President Greg Harris said Tuesday.
In 2015, Hunter also was inducted into the Songwriters Hall of Fame.
At the ceremony for the presentation of that award, Hunter sang his song "Ripple," which originally appeared on the Dead's 1970 album "American Beauty." That song contained what Hunter once described as his favorite line from any of his songs: "Let it be known there is a fountain that was not made by the hands of men."
His evocative lyrics for "Dark Star," the first on which he collaborated with the group, were emblematic of his deeply literary approach to songwriting: "Dark star crashes, pouring its light into ashes / Reason tatters, the forces tear loose from the axis," he wrote for a song that helped elevate the Dead to a new level of respect in the pop music world.
Far from the stereotypical lyricist who often works isolated and apart from those who compose music, Hunter often worked in the same room at the same time with the Dead, drawing his lyrics out of their musical creations.
"You'd see Hunter standing over in the corner," percussionist Mickey Hart once told Rolling Stone. "He had this little dance he'd do. He had one foot off the ground and he'd be writing in his notebooks. He was communing with the music. And all of a sudden, we had songs."
Indeed, fans on Tuesday tweeted out a cavalcade of quotes of his lyrics from a multitude of their favorite Dead songs. Hunter Woodbury referred to him as "the brains behind the madness that was the Grateful Dead."
Hunter saw his work with the Grateful Dead as reaching well beyond pop entertainment.
"What we were doing was almost sacred," he said in an interview in 2015. "The spirit of the times … there was a time I felt this was the way the world would be going in a spiritual way, and we were an important part of that. I didn't feel we were a pop music band. I wanted to write a whole different sort of music."
Educator and musicologist Charles Hughes posted on Twitter that Hunter was "as essential as anyone to the best parts of the Grateful Dead's vision of America. My favorite Dead songs explore the spiritual side, and those are almost always songs where Garcia sings Hunter's lyrics."
Hunter shared an aesthetic with Bob Dylan, Randy Newman and a few others who often have delved into the unique characteristics of the American psyche.
"Hunter's people are mortal, fallible, caught by the storyteller's lamp just at the moment of decision," music writer Steve Silberman wrote in a 1992 interview with Hunter. "His portrayals are redemptive, in the sense of [American novelist] Nelson Algren's statement that one calling of the American writer is to 'stand with the accused.'"
Hunter's lyrics have been collected in at least two volumes: his own book "A Box of Rain," published in 1990, as well as the 2005 work by reference librarian and Deadhead turned author David Dodd, "The Complete Annotated Grateful Dead Lyrics," which Hunter praised as "a lovely book."
Beyond his work with the Dead, Hunter has the distinction of being the only writer to collaborate extensively with Dylan, having co-written all but one song on Dylan's 2009 album "Together Through Life." He also received songwriting credits for "Silvio" and "The Ugliest Girl in the World," which appeared on Dylan's 1988 album "Down in the Groove."
"He's got a way with words and I do too," Dylan told Rolling Stone a decade ago. "We both write a different type of song than what passes today for songwriting."
In the years after Garcia's death at age 53 in 1995, Hunter went on to write with Elvis Costello, Bruce Hornsby, Mickey Hart and Cesar Rosas of Los Lobos. Another collaborator was Americana singer-songwriter Jim Lauderdale, who presented Hunter with the Americana Music Assn.'s Lifetime Achievement Award in 2013.
Hunter toured occasionally as a solo act, or sometimes with one other musician, playing acoustic guitar and singing in what was often described as a warm baritone. He also published a translation of German poet Rainer Rilke's "Duino Elegies" in 1987, as well as several collections of his own poetry.
Hunter is survived by his wife, Maureen, whom he married in 1982, and their daughter, Kate, who was born in 1991.
Updates
3:56 p.m. Sept. 24, 2019: This obituary has been updated with more details on Hunter's work and life.
Get our L.A. Goes Out newsletter, with the week's best events, to help you explore and experience our city.
You may occasionally receive promotional content from the Los Angeles Times.