Taylor Swift feels your pain: She likens fans' Ticketmaster woes to 'bear attacks'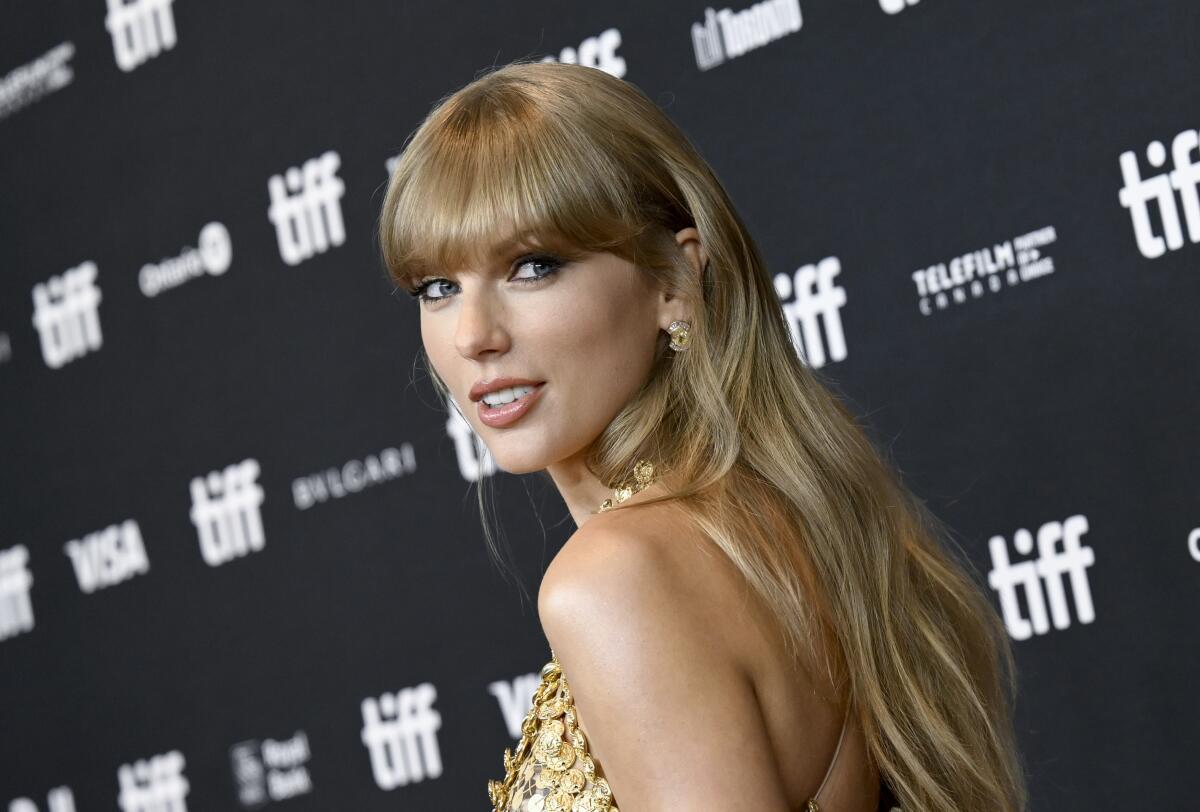 Well. Taylor Swift is not happy with Ticketmaster. Not happy at all.
Swift has finally spoken out about the ticketing disaster that played out this week as frustrated fans tried — and often failed — to buy tickets to the "1989" singer's Eras concert tour.
"Well. It goes without saying that I'm extremely protective of my fans," she wrote in a statement posted Friday in her Instagram Stories. "We've been doing this for decades together and over the years, I've brought so many elements of my career in house. I've done this SPECIFICALLY to improve the quality of my fans' experience by doing it myself with my team who care as much about my fans as I do."
On Thursday, Ticketmaster released a statement meant to assuage fans shut out from purchasing Eras tickets. Next: a potential congressional investigation.
The implication? Ticketmaster doesn't care about you like T-Swift cares about you.
It was "excruciating" to watch the situation unfold this week, the singer-songwriter said, given that she had "no recourse" to improve it.
Friday's planned public sale of Swift tickets was canceled Thursday due to "extraordinarily high demands on ticketing systems and insufficient remaining ticket inventory to meet that demand," Ticketmaster said. That happened after people who registered in advance and got presale codes through the company's "Verified Fan" process found themselves bumped out of line repeatedly as the Ticketmaster system crashed.
Anyone who has already secured tickets for Taylor Swift's Eras tour is good to go. But others on the West Coast will have to wait until 3 p.m.
"There are a multitude of reasons why people had such a hard time trying to get tickets and I'm trying to figure out how this situation can be improved moving forward," Swift said.
"I'm not going to make excuses for anyone because we asked them, multiple times, if they could handle this kind of demand and we were assured they could," she said without ever mentioning Ticketmaster by name in her statement. "It's truly amazing that 2.4 million people got tickets, but it really pisses me off that a lot of them feel like they went through several bear attacks to get them."
Taylor Swift announced her 'Eras' tour on Tuesday, but fans are already having trouble securing a spot for presale tickets. Here's what they're facing.
The "bear attacks" started weeks ago, when fans struggled even to register for possible presale access via the Verified Fan system. Then the West Coast presale was delayed for several hours Tuesday as Ticketmaster struggled to cope with demand.
Ticketmaster explained the situation Thursday as it announced there would be no tickets going on sale to the public at large, as had been planned. The company blamed the situation on bots — and on the fans themselves.
"[T]his time the staggering number of bot attacks as well as fans who didn't have invite codes drove unprecedented traffic on our site, resulting in 3.5 billion total system requests — 4x our previous peak," the company said.
"Never before has a Verified Fan on sale sparked so much attention — or uninvited volume. This disrupted the predictability and reliability that is the hallmark of our Verified Fan platform."
Anyone who has already secured tickets for Taylor Swift's Eras tour is good to go. But others on the West Coast will have to wait until 3 p.m.
Swift set a record Tuesday for the most tickets sold after about 3.5 million people preregistered for the on-sale through the Verified Fan system. Ticketmaster said the typical turnout to buy tickets through this system is around 40%, and it waitlisted 2 million fans.
In her note, Swift also spoke to those fans who wanted tickets but didn't get them.
"[M]y hope is to provide more opportunities for us to all get together and sing these songs," she wrote. "Thank you for wanting to be there. You have no idea how much that means."
Times staff writer August Brown contributed to this report.
Get our L.A. Goes Out newsletter, with the week's best events, to help you explore and experience our city.
You may occasionally receive promotional content from the Los Angeles Times.