Don Lemon apologizes to CNN staff for comments about women: 'I'm sorry that I said it'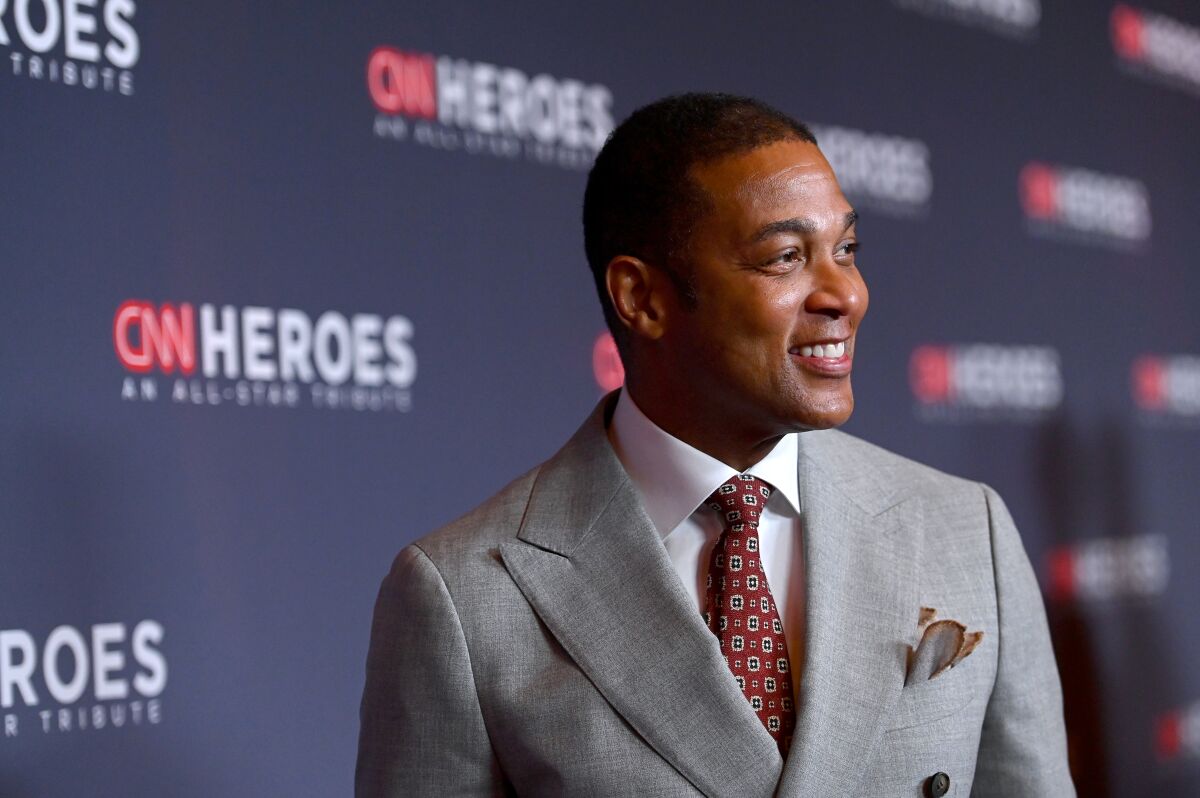 CNN anchor Don Lemon called into a meeting Friday to apologize to staff members about his on-air comments this week about women, according to a CNN Business report.
"I'm sorry that I said it," Lemon said during a virtual editorial staff meeting, according to the report by CNN's media reporter Oliver Darcy. "And I certainly see why people found it completely misguided."
"When I make a mistake, I own it," Lemon continued. "And I own this one as well."
During the meeting, network Chief Executive Chris Licht called Lemon's comments "unacceptable" and "unfair to his co-hosts," adding that he felt it was necessary for Lemon to apologize to foster a culture of accountability, the report said. Licht acknowledged hearing from many inside the network about Lemon's remarks.
CNN anchor Don Lemon apologized for a series of comments he made during "CNN This Morning" about women being in their "prime" during their "20s and 30s."
Lemon's offending comments came during a Thursday segment of "CNN This Morning" as he and his female co-hosts, Poppy Harlow and Kaitlan Collins, discussed Republican presidential candidate Nikki Haley's calls for mental competency tests for politicians over 75 and term limits in Congress. He suggested that Haley, 51, was no longer "in her prime."
Lemon added, "A woman is considered to be in her prime in her 20s and 30s, maybe 40s," and cited apparent Google searches to defend his stance.
Harlow, and later, commentator Audie Cornish, both pushed back at Lemon's assertions. They said the "prime" Lemon was referring to was a woman's reproductive years and that Haley was referring to one's political prime and mental capacity.
"Are you talking about prime for child-bearing, or prime for being president?" Harlow responded.
Nikki Haley, the former South Carolina governor and United Nations ambassador under Donald Trump, announced her candidacy for president.
Lemon's remarks spread widely and faced immediate backlash from both liberals and conservatives, including CNN employees who found the statements offensive.
Haley, the former South Carolina governor and United Nations ambassador, responded to Lemon on Twitter and made an appearance on Fox News, calling him and his comments "sexist."
"Look, he made that comment, I wasn't sitting there saying sexist, middle-aged, CNN anchors need to have mental competency tests, although he may have just proven that point," Haley said on "American's Newsroom" early Friday morning.
Amid the backlash Thursday, Lemon shared an apology on Twitter, referring to his remarks as "inartful and irrelevant, as colleagues and loved ones have pointed out, and I regret it."
Lemon, Poppy Harlow and Kaitlan Collins will co-anchor 'CNN This Morning,' the first major programming change at the network under new boss Chris Licht.
"A woman's age doesn't define her either personally or professionally," he wrote. "I have countless women in my life who prove that every day."
When Lemon offered his apology to his colleagues on Friday, he said he regretted his comments and said, "I believe that women of any age … can do whatever they set their minds to."
"The people I am closest to in this organization are women," Lemon added, bringing up his relationships with other CNN hosts and executives. "The people I seek counsel from most in this organization are women."

Get our L.A. Goes Out newsletter, with the week's best events, to help you explore and experience our city.
You may occasionally receive promotional content from the Los Angeles Times.