Marlo Thomas takes back Sherri Shepherd weight-loss comment: 'Never doing it again'
Actor Marlo Thomas rubbed some Sherri Shepherd fans the wrong way after she made comments about the daytime talk show host's weight.
The 84-year-old "That Girl" star appeared on Shepherd's new show Tuesday to promote her upcoming Hallmark film, "A Magical Christmas Village," and other projects. Thomas and Shepherd, 55, shared laughs and bonded over the former's acting career, but the conversation ended with the actor commenting on the host's recent weight loss.
"Look how beautiful you are. You lost a lot of weight," Thomas said.
Sherri Shepherd hopes to give 'Sherri' viewers 'permission to breathe and feel good' instead of what they might have experienced with her old show 'The View.'
After the former "View" co-host shared that she lost 35 pounds, the TV actor remembered spending time with Shepherd for Thomas' previous AOL show.
"And you were a big woman," Thomas said. After Shepherd moved closer to embrace and laugh with her, Thomas extended her arms to mimic a large belly and puffed out her cheeks.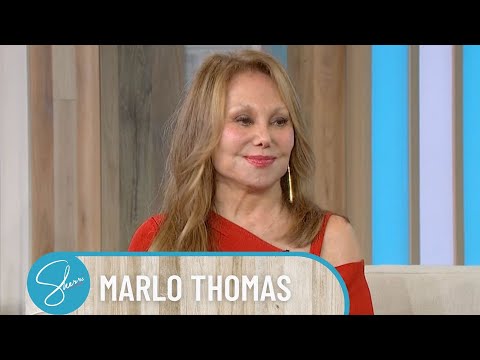 Shepherd, still laughing, agreed, but her fans weren't as cheery about Thomas' comment.
"She owes Sherry an apology #unacceptable behavior that would never happen to a man just because she's 84 doesn't give her a pass," one fan tweeted Wednesday.
"Marlo was totally disrespectful and Sherri handled her ignorance with so much grace," a fan wrote on Instagram. "'That Girl' ain't that girl to me any longer Baaaaa Bye!!"
Producers of 'The Wendy Williams Show' wished its host a 'speedy and full recovery' while announcing Sherri Shepherd would soon take her time slot.
Viewers weren't alone in taking issue with Thomas. Page Six reported that staffers on the daytime series "were not happy that [Thomas] fat shamed [Shepherd] on national TV."
"[Shepherd] works really hard at creating a very positive environment," a "Sherri" insider told the outlet. "Morale [at work] is everything to her, so people sort of went into mama bear mode."
After the criticism, Thomas appeared on "Good Day New York" on Thursday to apologize.
"I am so sorry about that. I love her, and I thought I was giving a compliment," she told Fox 5 New York anchor Rosanna Scotto. "I said, 'Wow, you really lost weight.' I didn't realize you're not supposed to do that."
Thomas said she "learned my lesson" and that "I'm never doing it again." The actor added that the sensitivity around weight is a "new thing and I certainly understand it." She also shared that Shepherd called her amid the backlash to clear the air.
"We're fine," Thomas reassured Scotto. "But, you know, that's kind of the way things are now."
Classic Hollywood: Marlo Thomas reminisces on a life of laughter
Despite Thomas' comment on Tuesday, people agreed that Shepherd took the slight in stride. A staffer said "Sherri was a good sport," and a fan on YouTube commended the comedian for staying "classy."
"She turned an insult into a joke," the YouTube fan said.
While some users took shots at Thomas' appearance, a Twitter fan likened the actor to loose-lipped "elders" at church. Shepherd's official account offered up laughing emojis in response.
Shepherd, whose talk show replaced "The Wendy Williams Show" in September, has been open about her weight-loss journey. In an Instagram post last year, she told fans what motivates her: her son.
"He is 16 years old and thinks his [s—] doesn't stink but he still tells me he loves me & kisses me before he goes to bed," she wrote. "Jeffrey is with every sacrifice I make for good health!"
Get our L.A. Goes Out newsletter, with the week's best events, to help you explore and experience our city.
You may occasionally receive promotional content from the Los Angeles Times.