'General Hospital' star Haley Pullos denies felony DUI charges after crash in Pasadena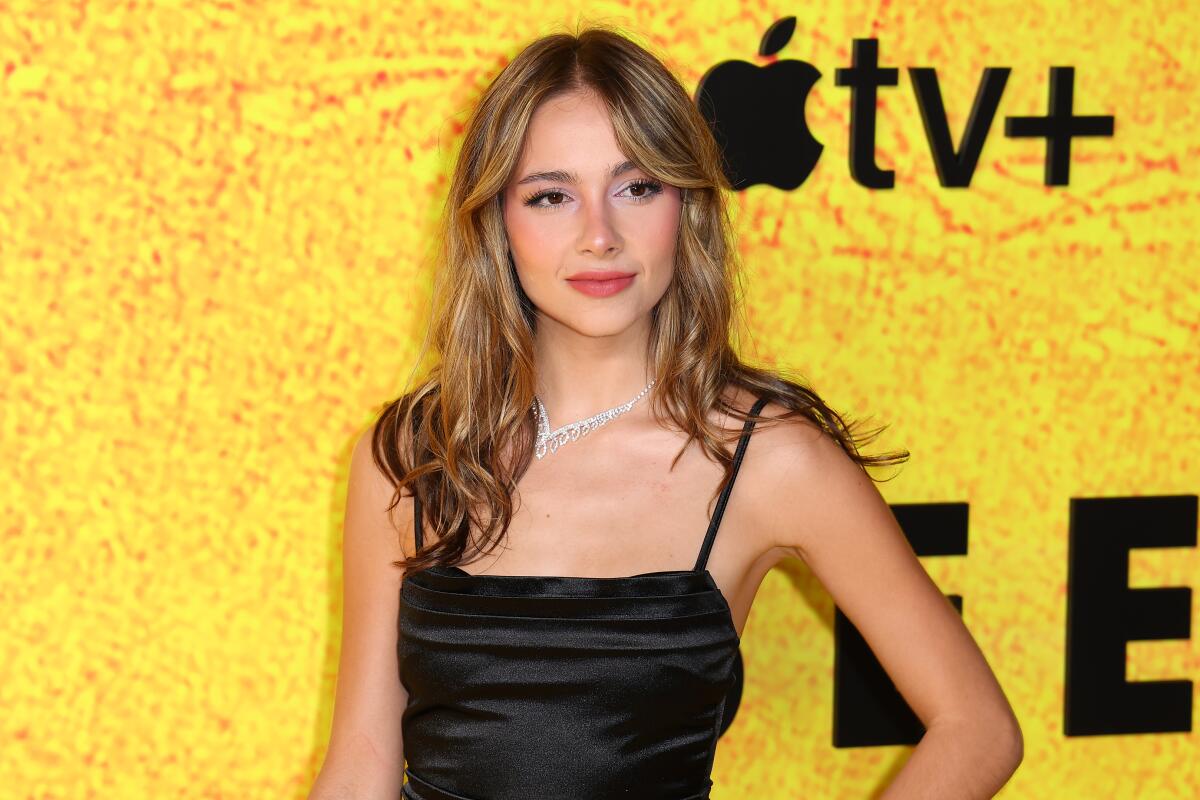 "General Hospital" star Haley Pullos pleaded not guilty last week to felony DUI charges stemming from a wrong-way crash in Pasadena last month.
Prosecutors charged the longtime soap opera actor with one felony count of driving under the influence of alcohol and causing injury, another felony count of driving with .08% alcohol in her blood and causing injury and one misdemeanor count of hit and run, resulting in property damage, the Los Angeles County district attorney's office said.
Pullos, 24, was arraigned June 20, appearing at a Pasadena courthouse where she entered her not guilty pleas, according to court records. The D.A.'s office had filed charges against her on June 16. Her next court appearance is scheduled for late July.
"Drunk driving remains a grave concern in our communities, claiming thousands of innocent lives each year," the DA's Office said Wednesday in a statement provided to The Times. "Charging Haley Pullos with a felony DUI causing injury underscores the severity of this alleged offense."
A representative for Pullos declined to comment on the case when contacted by The Times.
Haley Pullos, who plays Molly Lansing-Davis on 'General Hospital,' was reportedly arrested on a DUI charge after crashing into oncoming traffic in Pasadena.
The DUI charges stem from an April 29 crash involving at least two vehicles on the 134 Freeway in Pasadena near the Colorado and Orange Grove boulevards exit , according to the Pasadena Fire Department. Fire crews had to rescue the individuals from both cars. The fire department had shared photos of the crash, showing the cars with crumpled front ends and shattered windows.
Several weeks after the crash, TMZ reported that Pullos had been driving on the freeway when she allegedly swerved, cleared the dividing barrier and crashed into a car going the opposite direction at about 60 miles per hour before slamming into the other car. Both Pullos and the driver of the other car were hospitalized. Citing a police report, TMZ added that Pullos had acted aggressively toward fire paramedics and authorities at the hospital.
Police told TMZ that Pullos was involved in a hit-and-run traffic collision on surface streets, before the freeway accident.
'General Hospital's' Haley Pullos is at the center of a lawsuit alleging that she 'totaled' another driver's car, sending them to the hospital in critical condition.
Earlier this month, the driver of the other vehicle filed a lawsuit against Pullos for personal injury. The suit, filed by Courtney Wilder, alleged that Pullos had driven her car in the wrong direction, up the Colorado Boulevard off-ramp and onto the 134 Freeway before she "collided head-on" with Wilder, leaving the individual with "life-threatening injuries."
Soap Opera Digest reported in May that "General Hospital" had temporarily recast Pullos' character, Molly Lansing-Davis, while the actor is on medical leave. The show has reportedly tapped Holiday Mia Kriegel to sub in starting next week.
"Unfortunately, I was involved in an automobile accident and I'm doing okay, but I am going to need a little time to recover," Pullos told Soap Opera Digest in a statement. "I will be back as soon as possible!"
Tyler Christopher, a fixture of ABC soap opera 'General Hospital,' was arrested after falling asleep at the Burbank airport and allegedly appearing drunk in public.
Pullos made her "General Hospital" debut in 2009 at the age of 10, growing up on the show over the next decade. Her character had been born via emergency C-section while on a train immediately after a crash. She grew to be a precocious child who often meddled with the various criminal and romantic dramas around her and her family.
In her last appearance on the show May 24, her character is still reeling from a recent endometriosis diagnosis making her infertile. She gets into an argument with her partner over her symptoms and angrily walks out on him.
In 2015, Pullos was nominated for a Daytime Emmy for outstanding younger actress in a drama series.
Comedian and actor Pete Davidson was charged with reckless driving Friday after allegedly crashing a car into a Beverly Hills home in March.
Get our L.A. Goes Out newsletter, with the week's best events, to help you explore and experience our city.
You may occasionally receive promotional content from the Los Angeles Times.