Tony Awards 2013: How to campaign? Hint, it's not like the Oscars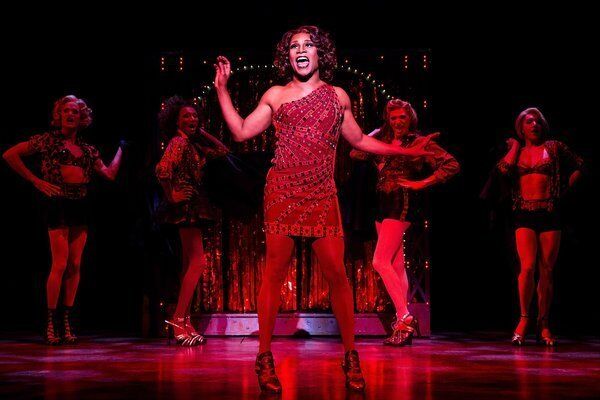 Nominations:
WINNER
Best musical
Best lead actor: Stark Sands
WINNER
Best lead actor: Billy Porter
Best featured actress: Annaleigh Ashford
Best director: Jerry Mitchell
Note: An earlier version of this caption incorrectly said Sands had won.
(Matthew Murphy / Associated Press)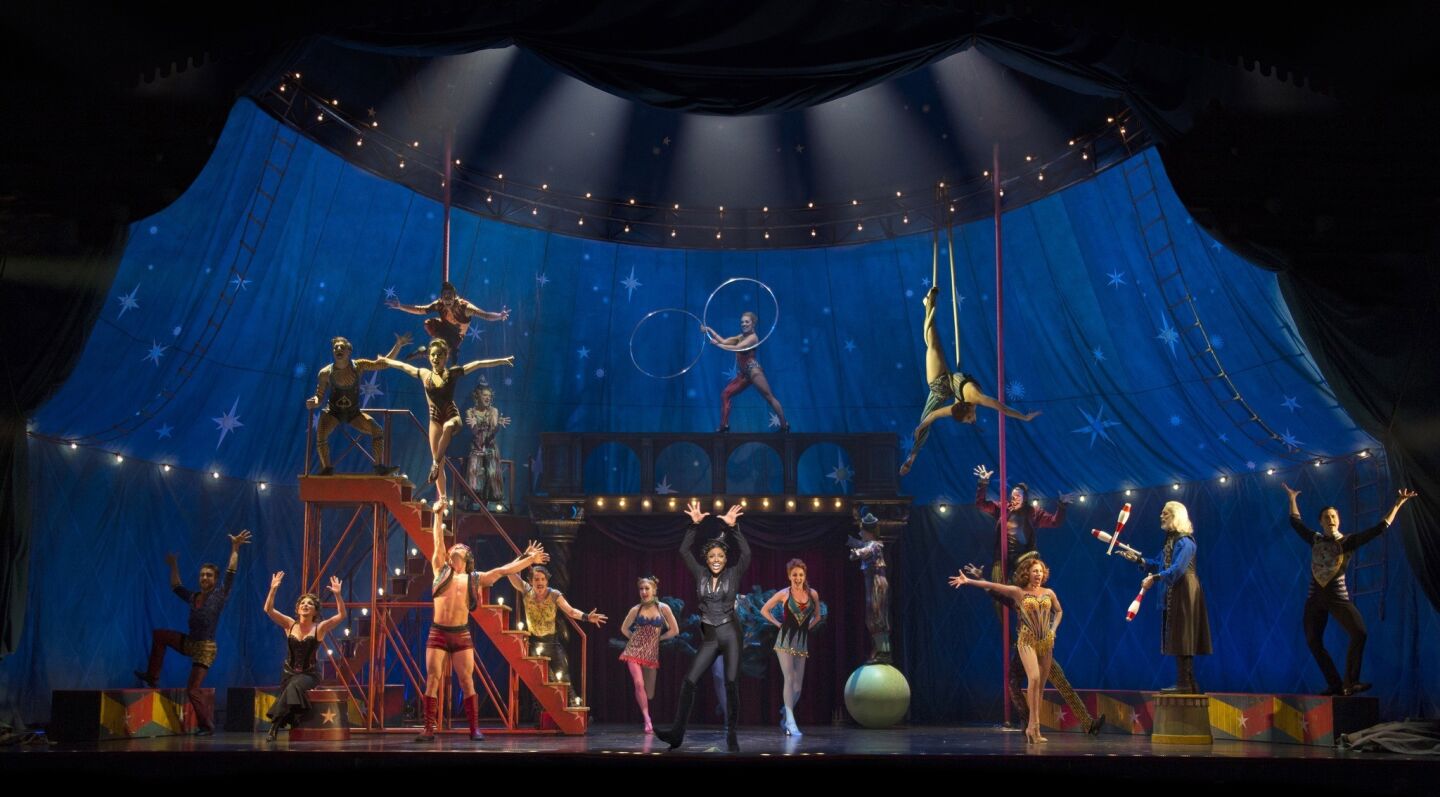 Nominations:
WINNER
Best revival of a musical
Best lead actress: Patina Miller
Best featured actor: Terrence Mann
WINNER
Best featured actress: Andrea Martin
WINNER
Best director: Diane Paulus
(Joan Marcus / Associated Press)
Nominations:
Best revival of a play
WINNER
Best lead actress: Cicely Tyson
Best featured actress: Condola Rashad
(Joan Marcus / Associated Press)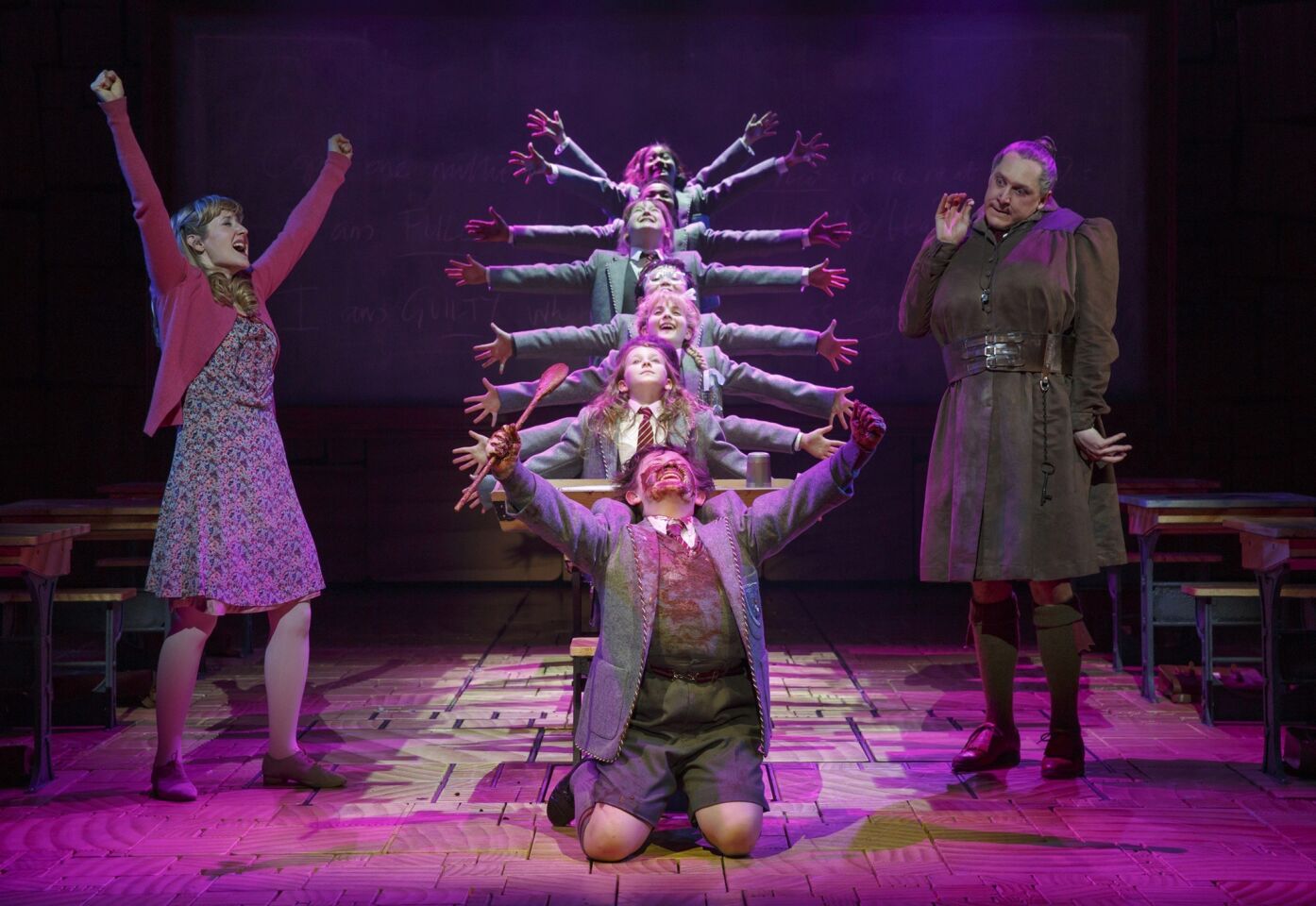 Nominations:
Best musical
Best lead actor: Bertie Carvel
WINNER
Best featured actor: Gabriel Ebert
Best featured actress: Lauren Ward
Best director: Matthew Warchus
(Joan Marcus / Associated Press)
Nominations:
Best play: Nora Ephron
Best lead actor: Tom Hanks
WINNER
Best featured actor: Courtney B. Vance
Best director: George C. Wolfe
(Joan Marcus / Associated Press)
Nominations:
Best revival of a musical
Best lead actor: Santino Fontana
Best lead actress: Laura Osnes
Best featured actress: Victoria Clark
(Neilson Barnard / Getty Images)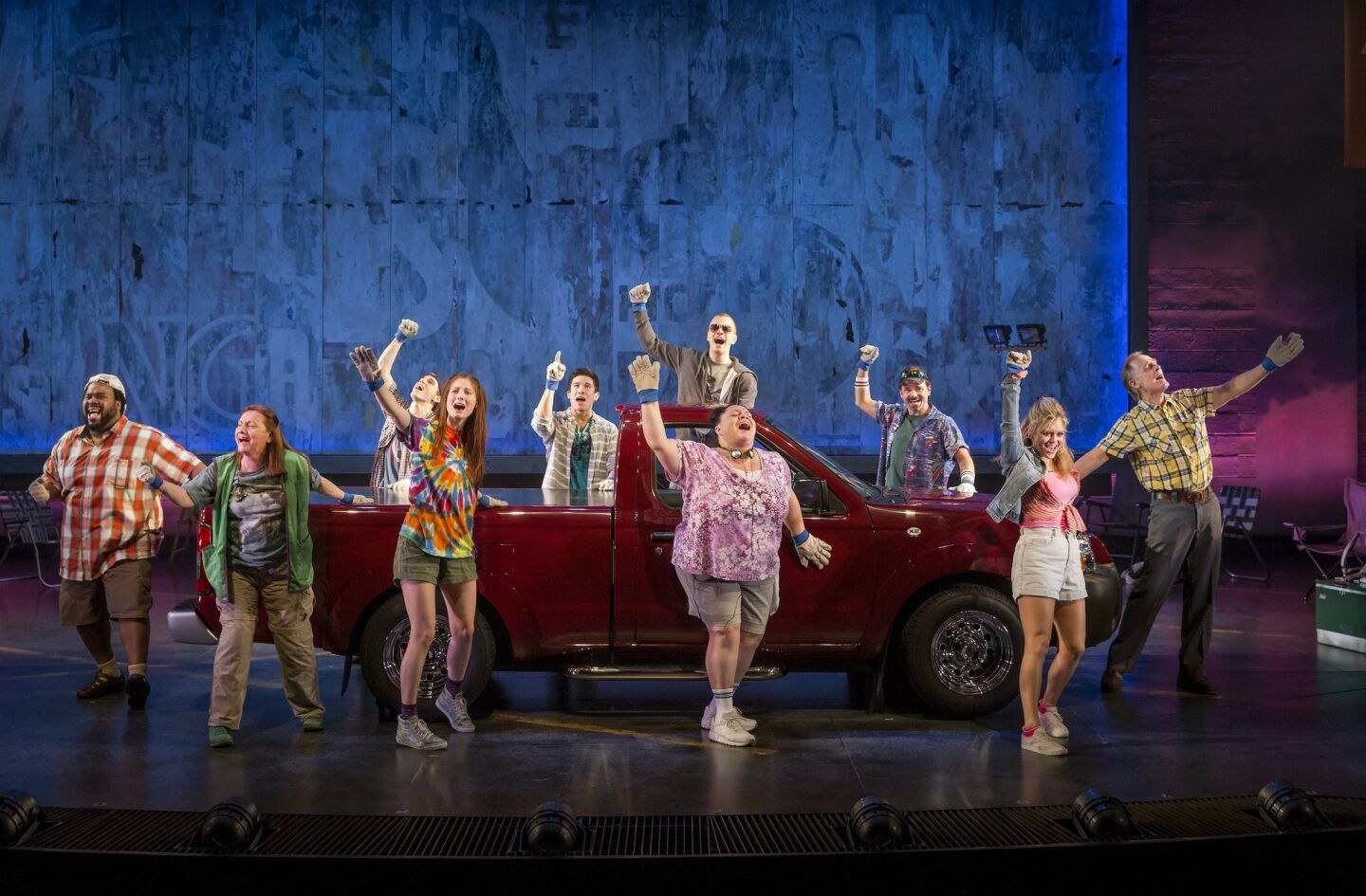 Nominations:
Best featured actor: Keith Carradine
Best featured actress: Keala Settle
(Chad Batka / Associated Press)
Nominations:
Best lead actor: Nathan Lane
(Joan Marcus / Associated Press)
Nominations:
Best featured actor: Richard Kind
(Joan Marcus / Associated Press)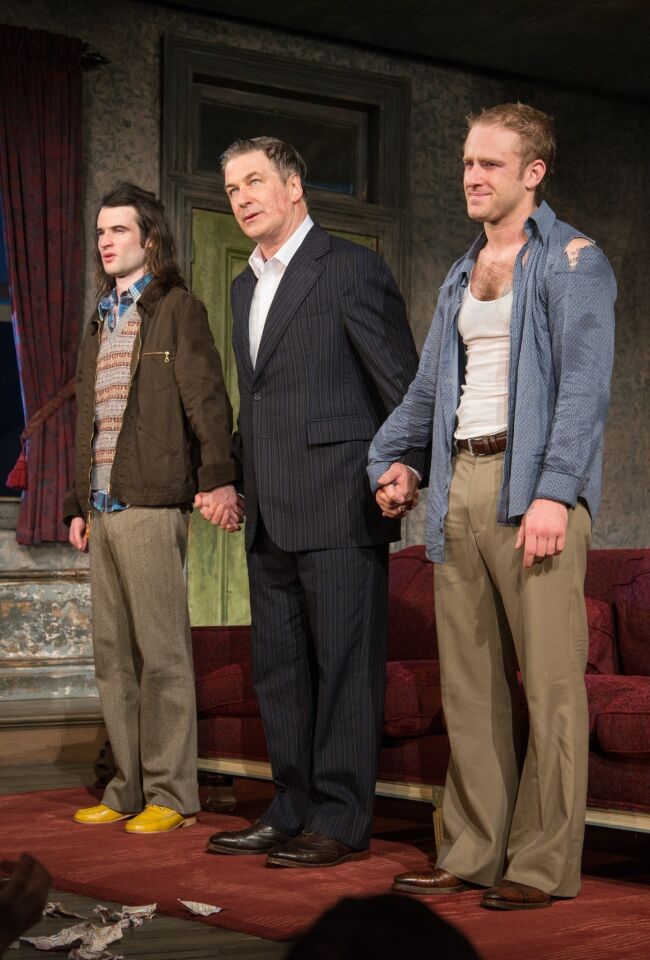 Nominations:
Best revival of a play
Best lead actor: Tom Sturridge
(Mike Pont / Getty Images)
NEW YORK—For four days last month, Broadway's impresarios met with stage producers from around the country for what's known as the "road conference," a series of events showcasing the season's offerings.
The panels and parties were ostensibly thrown to help producers from Reno, Raleigh and Racine decide what to book in the months and years ahead. But there was another motivation for the Theater District's machers besides nabbing some touring money: It was a chance to woo Tony Award votes from the out-of-towners, who cast as much as 20% of the ballots.
"It would be like if you put all the Oscar nominees in front of voters for an entire week and said: "'OK, now campaign for your movie," said Broadway producer Ken Davenport, whose "Macbeth" was considered one of the bigger Tony snubs of this year.
The road conference is one of many events on the Tonys calendar, a period that--somewhat contrary to the image of Broadway as a buttoned-down, un-Hollywood-like place--offers a six-week sprint of glad-handing, party-giving and backroom cajoling that culminates with Sunday's ceremony at Radio City Music Hall--
As with the film industry's Academy Awards, there's money on the line. A slew of Tonys can mean the difference between a show extending its run or closing early. This is especially true in the best musical category, where last year's winner, "Once," began racking up the sellouts after its big night. A Tony also helps shows get bookings on the road, luring audiences otherwise unfamiliar with Broadway offerings.
FULL COVERAGE: Tony Awards 2013
Even just a few nominations can be a boon to producers, who see this period as a time to sell tickets. "There's only a small window when so many people are paying attention to Broadway so producers want to capitalize," said Blake Ross, the editor of Playbill.
This year, the stakes are even higher because of a relatively wide-open best musical race, in which the feel-good cross-dressing comedy "Kinky Boots" is squaring off against fellow front-runner 'Matilda: the Musical," a darker coming-of-age story based on a Roald Dahl novel, with either show considered a candidate for the top prize.
To nab the spoils, contenders lack the tools of many of the conventions of Hollywood's annual Oscar rite. For one thing, strict rules prohibit swag. (According to the official handbook distributed by Tony overseers the Broadway League and the American Theatre Wing, producers now "may distribute ONLY: (1) a souvenir book; (2) a script; (3) an audio and/or video cast recording that replicates the on stage performance of the eligible production.")
LIST: 2013 Tony Awards nominees
Reviews sent to voters must be quoted in full. And hiring a separate awards consultancy or taking out "For Your Consideration" ads aimed solely at voters are also absent here.
"There's a certain decorousness to Broadway, and most producers don't have the money to spend even if they want to," said Gordon Cox, a former Tony voter and a reporter who covers theater for Variety. "So they have to find other ways."
But these restraints don't always preclude the gladiatorial tactics familiar from moviedom's annual tournament. Battles are simply fought one at a time, using a form of hand-to-hand combat.
For instance, the list of voters is small enough that most producers knows who the voters are and what night they're attending their show. The producer is then likely to walk over to the voter and greet him, often offering a quick spin backstage to meet the stars.
"It's a way to bring people into the tent, and it can be very effective," said "Memphis" producer Tony Ponturo, who credited the squiring of voters backstage in part with landing his show a best musical Tony in 2010.
As with Hollywood, there is also an array of smaller awards meant to serve as important campaign stops. Many of these awards also come with their own related parties. At the Drama Desk Awards last month, a reception for nominees at a Central Park-adjacent hotel saw Tom Hanks, nominated for a lead actor Tony for his role as a grizzled journalist in Nora Ephron's "Lucky Guy," among the actors holding court. The events offer something to everyone: star power for the event-sponsors, face time with celebrities for voters and potential Tony votes for producers.
(Needless to say, this all presents a rigorous schedule for actors, who unlike film or TV stars have to endure this grind while also performing in eight or more shows each week.)
Making these events even more important are the small margins needed for a Tony victory. Only about 870 people vote for the awards, compared to the nearly 6,000 who vote for the Oscars. A few dozen votes can make the difference between a win or a loss at the Tonys. The nominating committee — between 25 and 40 people — is even smaller.
The modern Broadway awards season dates back to the 2004 race, when, in a Tonys first, the producers and press agent for "Avenue Q" staged a splashy mock rally for voters, complete with puppets, at a Manhattan restaurant. The show went on to beat favorite "Wicked."
PHOTOS: Tonys 2013 top nominees
That season helped trigger the tougher campaign rules. In fact, so tight have the rules now become that Jeffrey Richards, the producer of quintuple-nominee "Who's Afraid of Virginia Woolf?," was chastised (though ultimately not censured) earlier this season for sending out edited reviews of the Edward Albee revival.
Of course, that doesn't mean consumer ads are out of bounds. One producer who asked for anonymity because of the confidential nature of spending estimated he allocated as much as 30% of his marketing budget for the year in this period, for ads that doubled as both sales pushes and Tony come-ons.
Last year, producer Scott Rudin, known for being a big advertiser during Tony season, took out numerous ads for "Death of a Salesman" even as the show was selling out, seeking seasonal attention for the show's cast as well as director Mike Nichols.
Others this year are trying less conventional means. "Kinky Boots," the Cyndi Lauper-composed show that garnered 13 nominations, has been particularly adept at drawing attention. Earlier in the week, an online video featuring the likes Katie Couric and Whoopi Goldberg holding a thigh-high purple boot and lip-syncing to "Girls Just Want to Have Fun" was released. It quickly went viral.
"We wanted to do something that you can't get do in a print ad," said the show's producer, Daryl Roth, who together with the show's press agency, O+M, came up with the plan.
All these tactics can lend the season the feeling of a spirited free-for-all. Yet if it's fun for observers, those measures don't always sit well with producers.
"On the one hand you can't do something as simple as send partial reviews, but you can stop people on the street and talk their ear off for two hours how they can vote for your show," Davenport said, offering a small laugh. "I guess in that way it's like the ultimate student election."
---
Get our L.A. Goes Out newsletter, with the week's best events, to help you explore and experience our city.
You may occasionally receive promotional content from the Los Angeles Times.