The guests dropped their cars with valets and then boarded shuttles to be whisked high into the hills of Beverly Crest. Then it was out of the shuttles and into electric club cars and down a long driveway rimmed by jungle foliage.
And then, there it was — one of the most dramatic hillside homes in a city flush with them, a place where the lines between indoors and outdoors can be nearly invisible, the scene of countless Hollywood parties and immortalized in "The Big Lebowski" as the abode of the loan-sharking porno kingpin played by Ben Gazzara.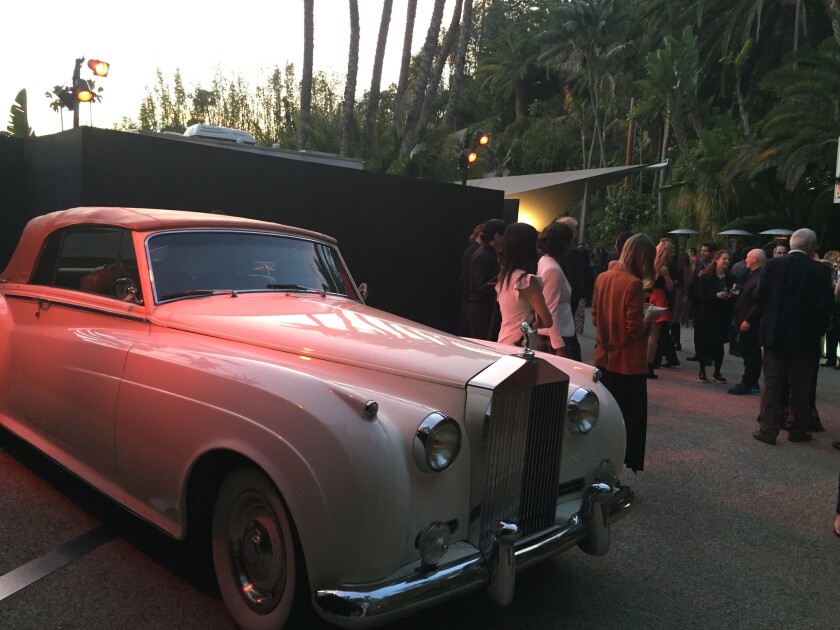 And now, this house known to star athletes, starved models and celebrities the world over, with its million-dollar views, its own nightclub and an infinity tennis court is poised to become the latest "wing" (albeit a remote one) of the Los Angeles County Museum of Art.
Only in L.A., right?
As The Times reported last month, owner James Goldstein — real estate investor, fashionista and NBA basketball junkie — has decided to give the house designed by John Lautner to the museum once he moves on to the next world. The gift includes an endowment for maintenance and just about everything in the place — including Goldstein's art, his clothes and even that 1961 Rolls Royce Silver Cloud in the driveway.
To celebrate the gift of what is known as the Sheats-Goldstein house, LACMA held a party, naturally.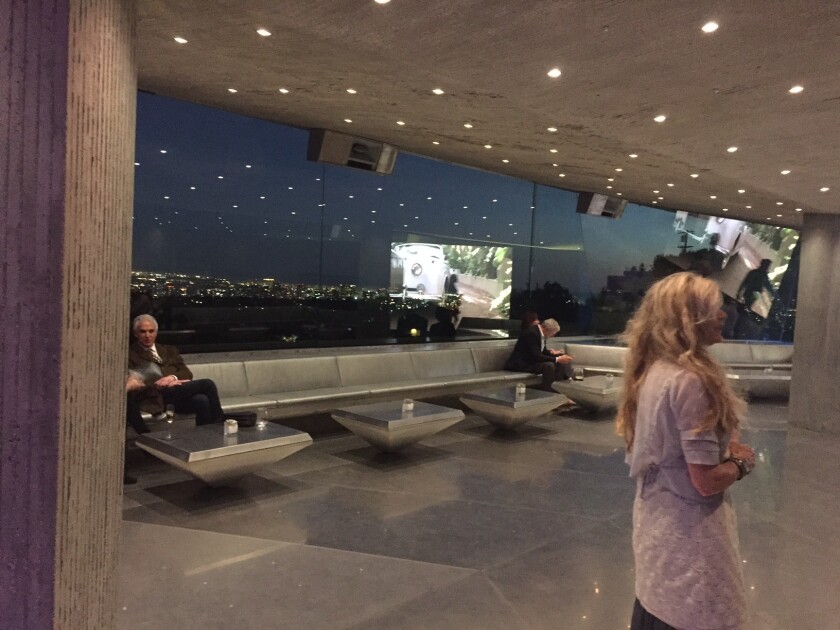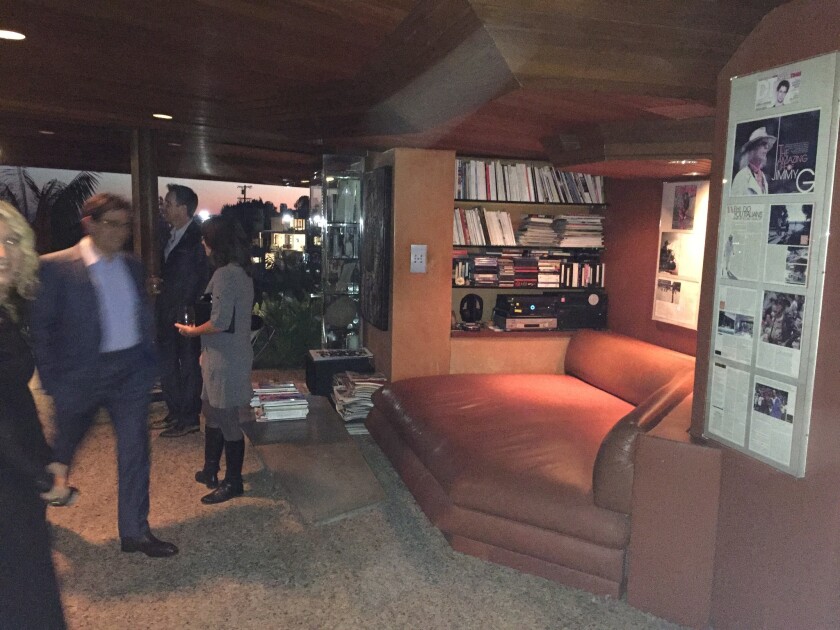 Goldstein is going to let LACMA hold a few events from time to time at the home while he is still living there. Eventually, the museum will use the place for conferences, fundraisers and exhibitions.
It's probably safe to assume Wednesday night's soiree didn't quite live up to the standard Goldstein is known to have set in the 44 years he has called the place home. But no need. There were tours of the house and its grounds, and that was the real attraction anyway.
There's the living room, that opens out to the pool. The bedroom, where the glass windows magically separate out onto another deck. Every room, it seems, has a view.
Speeches were mercifully short during a brief ceremony in "Club James," the nightclub Goldstein added years after the home's original construction in 1963.
"I've been working on this donation for many years, trying to figure out who to give it to," Goldstein told the assembled crowd, which included many LACMA supporters. "I'm very happy it ended up with LACMA."
Follow me on Twitter: @jtcorrigan
MORE:
LACMA gets gravity-defying John Lautner-designed home featured in 'The Big Lebowski'
LACMA's acquisition of Lautner's Sheats-Goldstein house is big, but there's precedent
Photo gallery: The architecture of John Lautner
Research and respect go into restoring a John Lautner guesthouse
---