Review: What's Next? Ensemble deftly explores space, time, place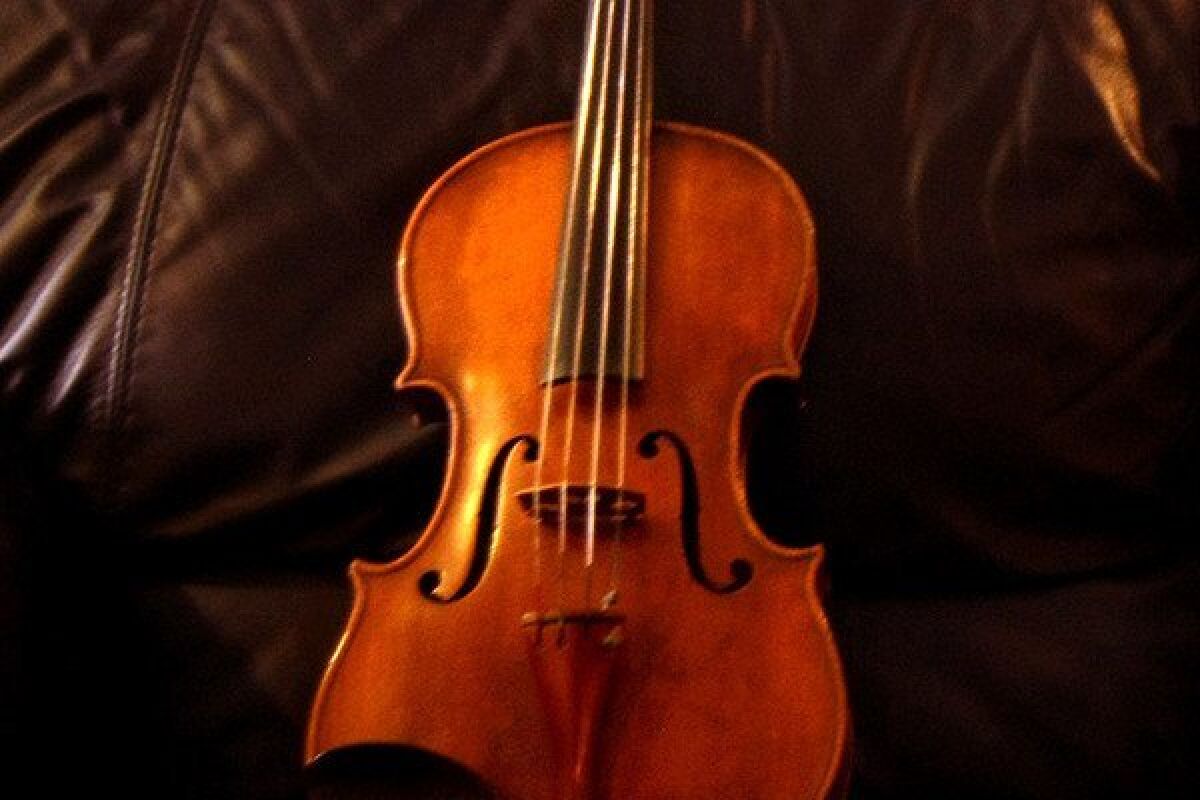 It was only natural that "Naturale" would serve as the centerpiece for the What's Next? Ensemble's micro-series program Saturday night at Monk Space, designed to explore "musical concepts of space, time and place."
Luciano Berio's score for viola, percussion and recorded voice investigates the intersections of world cultures in the folk traditions of Sicily, with a late 20th-century viola twist. "Naturale" also happens to be one the greatest solo works of any time or place for the instrument. And this collective of young performers and composers includes, in John Stulz, a virtuoso able to capture the full rapture of Berio's daring viola writing.
Natural, then, programming "Naturale," but hardly normal.
TIMELINE: Summer's must see concerts
Once a regular visitor to Los Angeles, Berio has been championed by three Los Angeles Philharmonic music directors — Zubin Mehta, Esa-Pekka Salonen and Gustavo Dudamel — as well as by former Los Angeles Opera music director Kent Nagano. But the 10th anniversary of the death of the most important Italian composer since Puccini passed all but unnoticed here and elsewhere in the United States in May, unlike in Europe, where Berio is widely performed.
What's more, "Naturale" is among Berio's more unjustly neglected scores despite being particularly well suited to our time and place. Berio began refashioning international folk music with avant-garde techniques on the West Coast with his 1964 "Folk Songs," which had its premiere at Mills College in Oakland.
The sometimes contrary composer threw the ensemble's violinist, Nathan Rubin, a curve by writing him a difficult viola part, an instrument he didn't regularly play. It was a fabulous viola part, though, and Berio went on years later to write a "Folk Songs" follow-up, "Voci," for viola and orchestra, this time limiting himself to Sicilian original material. "Naturale" was partly extracted from "Voci" and truer to the strange nature of Sicily, a historic crossroads of Italian and Arabic culture.
The viola in "Naturale" conveys the soul of Sicilian song. At the same time, Berio comments on traditional material by taking advantage of every aspect of a versatile instrument and includes a CD of a Sicilian singer that is played at key moments during the performance. Attention is shifted from present to past, from cooked to raw.
PHOTOS: Arts and culture in pictures by The Times
Playing a large viola, Stulz dominated Monk Space, a small alternative venue on the edge of Koreatown, with a deep, dark sound. Percussionist Ben Phelps' task was mainly atmospheric, creating shimmering or moody textures in the background that served to further highlight Stulz's glowing tone and stunning technique.
For the rest of the program, three members of the ensemble, including Stulz, premiered their own short modern viola scores. In "The Galvanized Natural Electric," guitarist Alexander Elliott Miller, one of the ensemble's directors, began in a deceptively laid-back L.A. way as preparation for foisting on the viola inventive electric guitar effects and a battery of unconventional percussion ones.
Stulz's "Panneaux" took its stimulus from German artist Gerhard Richter's works on glass. Electronically enhanced viola drones became a way of listening outside the instrument. The outside was eventually invited in when the chirps of hummingbirds entered the mix. It was an inexplicably beautiful effect.
On the other hand, Phelps' Concerto for Viola, Percussion and Casio Keyboard tried for wackiness. It included an electric guitar part for Miller, who also squawked on a kazoo. The violist quoted "Carmen." A boozy harmonica part found its way to the party as well.
Far more impressive, though, was Phelps' hidden Hindemithian seriousness. He began with a melody that Hindemith (a fine viola player in his day) might have admired and then took the tune on a beguiling 21st century urban ride. The energy rose when the viola and percussion constantly reinforced each other. Guitar and keyboards were mainly for texture, with the Casio (played by Rafael Liebich) being a little too cheesy sounding for the quality of the music. But following Berio's example, Phelps took pleasure in serving the raw with the cooked, as do half the venturesome chefs in this town.
So what's next? The ensemble, formed five years ago when the players were students at USC, has come into its own. Stulz's and Phelps' "Naturale" is ready for any main stage keen enough to know what's what.
Get our L.A. Goes Out newsletter, with the week's best events, to help you explore and experience our city.
You may occasionally receive promotional content from the Los Angeles Times.