And the winner is ... a tie? Why this year's Tony Awards are so impossible to predict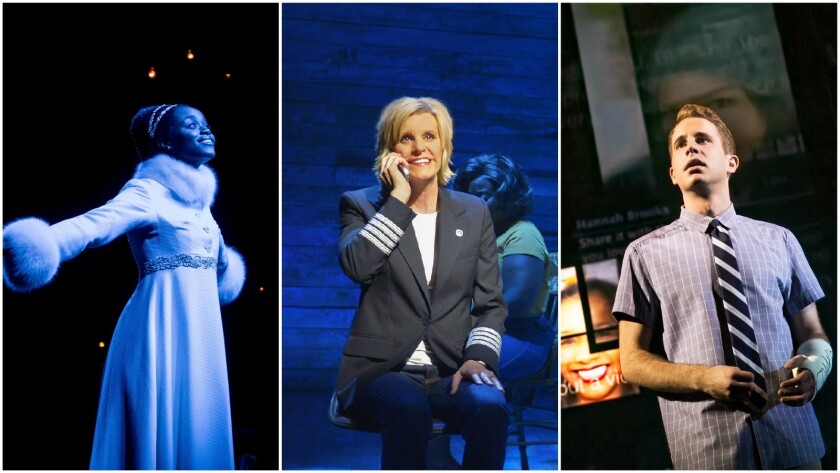 Theater Critic
You know it's an interesting year for the Tony Awards when a critic is still arguing with himself in June over what should win best musical and best play.
I'm divided between "Dear Evan Hansen" and "Natasha, Pierre and & the Great Comet of 1812," the two leading contenders in a musical category that also includes "Groundhog Day" and "Come From Away." As for best play, I'm down to flipping a coin between "A Doll's House, Part 2" and "Oslo," though just admitting that brings a twinge of regret for "Sweat" and "Indecent," the other worthy plays in contention.
My indecision shouldn't be mistaken for halfheartedness. I admire these works, but they succeed and stumble on their own terms. Singling out a winner seems indefensibly capricious, like deciding a pet beauty contest that includes dogs, cats, birds, hamsters and goldfish.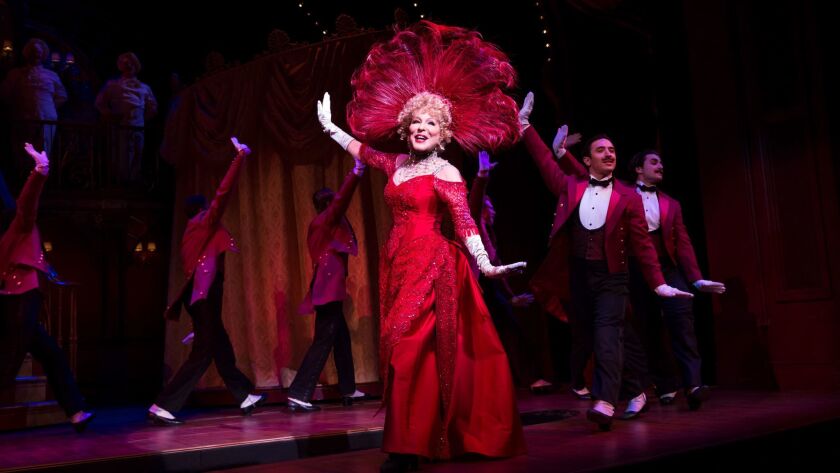 TONY NOMINATIONS: The complete list for all categories »
The Tony Awards this year don't have the same buzz as last year's "Hamilton" coronation. How could they? But Sunday's ceremony (broadcast as usual on old reliable CBS) promises to compensate with some genuine competition.
Certain awards are in the bag. Bette Midler will be taking home the prize for lead actress in a musical for her ecstatic turn in "Hello, Dolly!," which will certainly win for best musical revival. And Ben Platt, the emotionally searing star of the new musical "Dear Evan Hansen," is pretty much a sure bet now that he's become a bona fide Broadway phenomenon.
Other likely winners include Laurie Metcalf for her sensational turn as Nora in Lucas Hnath's sequel to Ibsen's "A Doll's House," and Kevin Kline for his comic aplomb as rakish actor Garry Essendine in Noël Coward's "Present Laughter." I might prefer to see the prize for lead actor in a play go to Jefferson Mays. His discreetly moving performance in J.T. Rogers' "Oslo" as the Norwegian social scientist who improbably facilitated back-channel talks that led to the 1993 Oslo Accord between Israel and the Palestine Liberation Organization is particularly stirring in these undiplomatic times. But "Oslo" is truly an ensemble piece, while "Present Laughter" affords Kline a delectable star turn.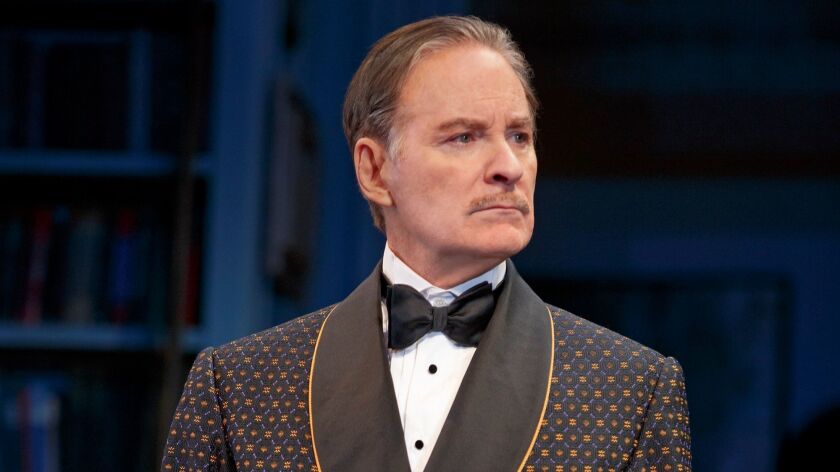 Laura Linney won the Drama Desk for her performance as Regina in Lillian Hellman's "The Little Foxes." The production is notable for the way Linney and her costar, Cynthia Nixon, swap roles. Nixon was nominated in the featured actress category for her portrayal of kindly, meek, alcoholic Birdie, and it's heartening to see these two pros given the opportunity to challenge their acting prowess in the way of their ambitious male peers, such as Philip Seymour Hoffman and John C. Reilly, who memorably alternated the brother roles in Sam Shepard's "True West" in 2000.
But Metcalf, redeeming a lifetime of experience in adventurous new plays, is putting on a Broadway master class. And in a production in which every cast member was nominated, it would be gratifying if she and Condola Rashad (who plays Nora's daughter with a magnificently ambivalent grace) would be rewarded for their superlative work.
Not that I'd mind if Metcalf and Rashad's fellow cast member Jayne Houdyshell (who won a featured Tony last year for her performance in "The Humans") or Nixon in "The Little Foxes" or either Johanna Day or Michelle Wilson in Lynn Nottage's "Sweat" should hear their name called. Drawing straws might be the fairest way to decide the featured actress in a play award.
My impartiality, however, abandons me in the featured actor in a play race. Michael Aronov's kinetic performance in "Oslo" as an Israeli power broker given to stomping on tables to make a negotiating point infuses this three-hour historical drama with the electricity it needs. I'd hate to see such fearless theatricality passed over, but the inimitable Danny DeVito, who made his Broadway debut in a revival of Arthur Miller's "The Price" playing an elderly antique appraiser called in to settle a family estate with a ton of baggage, seems to have the inside track that fame bestows on talent.
Gavin Creel in "Hello, Dolly!" and Rachel Bay Jones in "Dear Evan Hansen" would be my picks for featured actors in a musical. But these categories are once again so crowded with talent that there can be no wrong choice.
Few women have won Tonys for direction because historically too few women have been given the opportunity to direct on Broadway. But this year Rebecca Taichman has a solid shot for her darkly lyrical staging of Paula Vogel's "Indecent." In a category that also includes Ruben Santiago-Hudson's highly praised staging of August Wilson's "Jitney," the award for play direction could very well go to Tony-winning veteran Bartlett Sher for his perfect staging of "Oslo." Regardless of the outcome, let's hope this will be the first of many directing nominations for Taichman as well as for Santiago-Hudson, who having won a Tony for his performance in "Seven Guitars" has become one of Wilson's most distinguished interpreters.
SIGN UP for the free Essential Arts & Culture newsletter »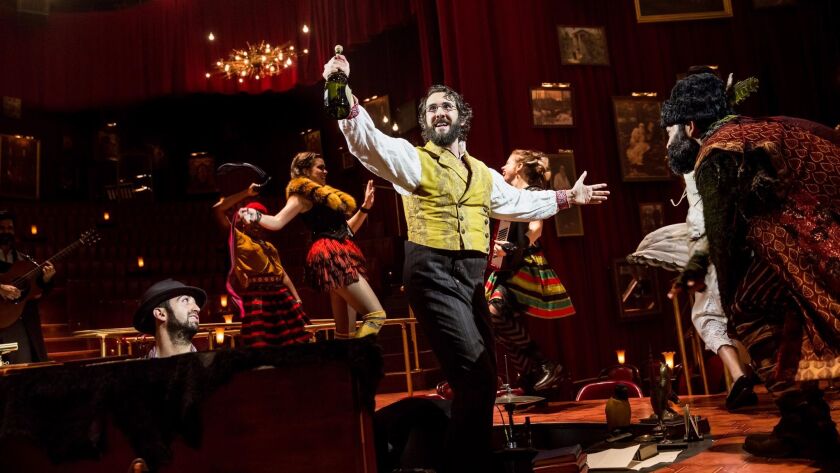 The most inventive staging of a musical by far was Rachel Chavkin's production of "Natasha, Pierre & the Great Comet of 1812." I experienced the enchanting postmodern swirl of this musical adaptation of part of Leo Tolstoy's novel "War and Peace" from one of the onstage café tables at the Imperial Theatre. The exhilaration was dizzying. But Chavkin faces stiff competition from Jerry Zaks, whose staging of "Hello, Dolly!" is the most potent antidepressant in the Broadway pharmacy, and Michael Greif, who could be part of a "Dear Evan Hansen" sweep, which some are predicting.
"The Great Comet" received the most nominations of any production, but the momentum this spring has clearly shifted to "Dear Evan Hansen." Some readers of the Broadway tea-leaves, however, are cautioning, that "Come From Away," the stirring 9/11-themed musical that had its world premiere at La Jolla Playhouse, could steal the best musical prize in a coup that would be as shocking as the "Avenue Q" upset win over "Wicked" in 2004. I doubt that will happen, but "Come From Away" administers a healing dose of musical theater uplift that in these politically fractious times has found a grateful audience.
"Dear Evan Hansen," which tells the emotionally complicated tale of a vulnerable high school senior who gets caught up in a lie that turns him into a social media hero, doesn't traffic in the usual Broadway sentiment. But Steven Levenson should win for his book, which trusts that an audience will be open to an unorthodox journey if the experience is authentic and handled with deep sensitivity.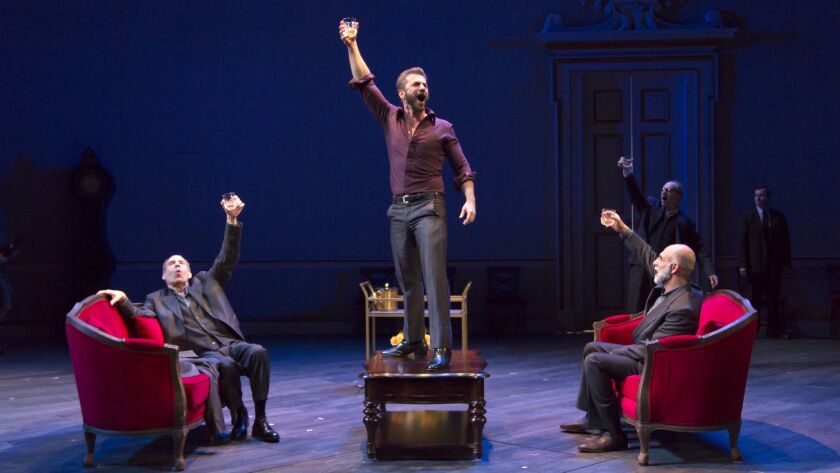 As for original score, I would be delighted if Benj Pasek and Justin Paul of "Dear Evan Hansen" were to win a Tony the same year they won an Oscar for "La La Land." But I'd be just as pleased if Dave Malloy, the mastermind of "The Great Comet," were to receive his due for an off-Broadway experiment that has proved that Broadway can accommodate new forms. The songs from "Dear Evan Hansen" have stayed with me longer, but the ingenious way in which Malloy's music is integrated into the storytelling of his book is nothing short of astonishing. "Dear Evan Hansen" is ultimately a more enduring musical, but "The Great Comet" is for me the more thrilling musical production.
So how about we call that race a tie? And while we're being generous, would anyone would object if the best play award were shared by "A Doll's House, Part 2" and "Oslo"? These works are so dissimilar that they might as well be in different categories.
Not that I'm complaining. It's a good year when the arbitrariness of artistic awards is thrown into relief. I'm still deliberating, which is a sign that no one has a monopoly on all this glory.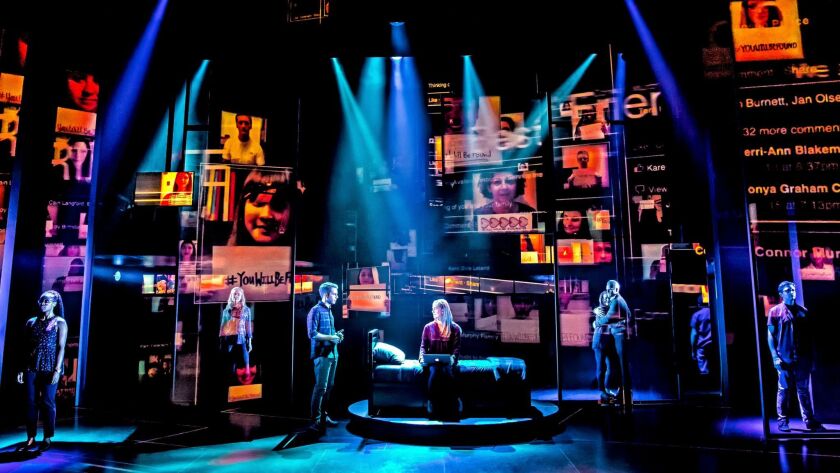 Follow me @charlesmcnulty
RELATED STORIES:
The secret to Laurie Metcalf's success? Brilliance and a whole lot of hard work
A critic's take on the nominations: Kudos for inventive shows that take risks
Five-time Tony winner Susan Stroman to revive 'Crazy for You' in L.A.
---
Inside the business of entertainment
The Wide Shot brings you news, analysis and insights on everything from streaming wars to production — and what it all means for the future.
You may occasionally receive promotional content from the Los Angeles Times.