Faces of Frieze: Who was at the art fair?
They arrived from New York, London, Berlin and Istanbul. They came to see, to be seen, to buy and to gawk. The art lovers at the inaugural Frieze Los Angeles over the weekend, whether browsing the main gallery tent or Instagramming the outdoor installations on the Paramount Pictures back lot, proved to be as colorful as canvases on the walls. The Times made the rounds, capturing these Faces of Frieze.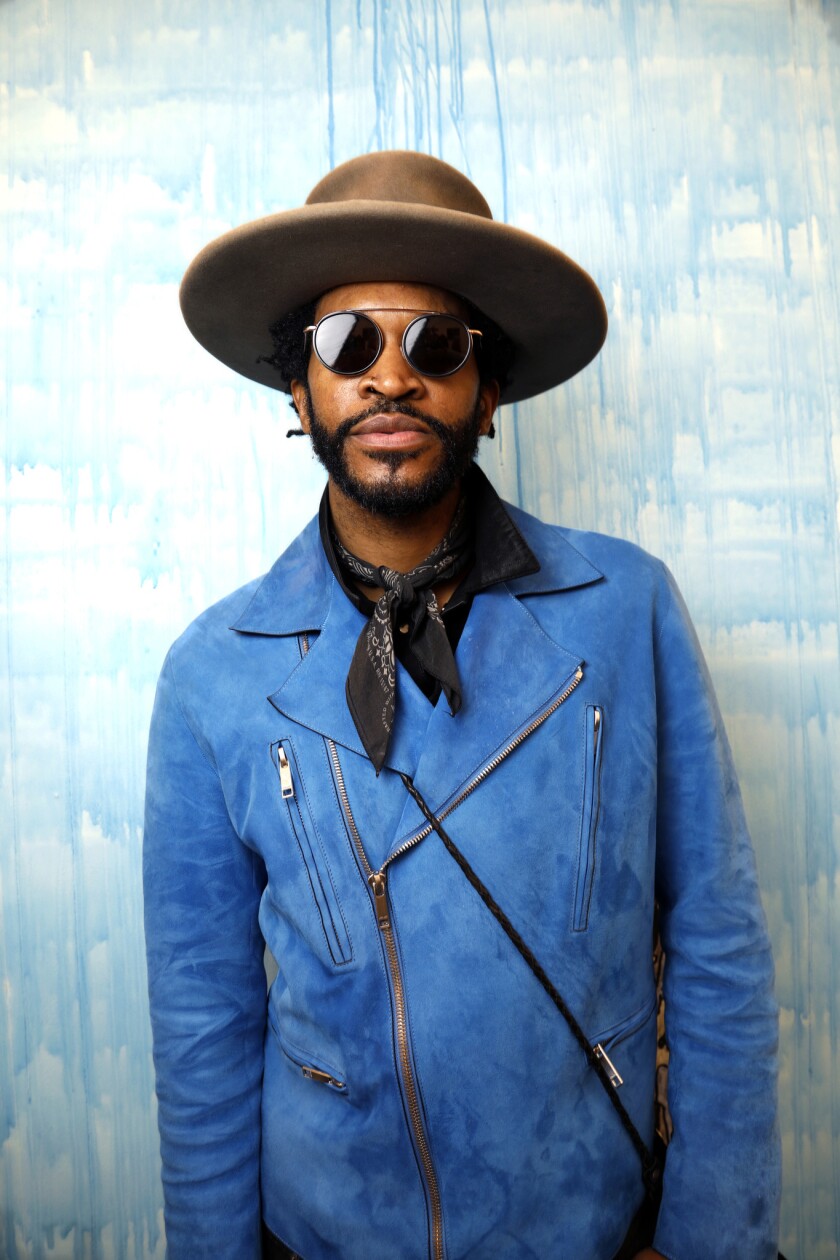 Emmett Skyy, musician and designer from Los Angeles, used "brilliant" to describe the event. "I love the fact that it's in L.A.," he said.
Mary Ta, who owns furniture stores on Beverly Boulevard, was scouting for art for clients. She and her sister, Lisa, both thought the quality of the art was strong. "I've been to Frieze New York, and I thought this was better," Lisa said, adding that outdoor art installations set up on the Paramount back lot gave the show an added dimension.
THE CRITIC'S TAKE: Hard to be a hater at Frieze L.A. »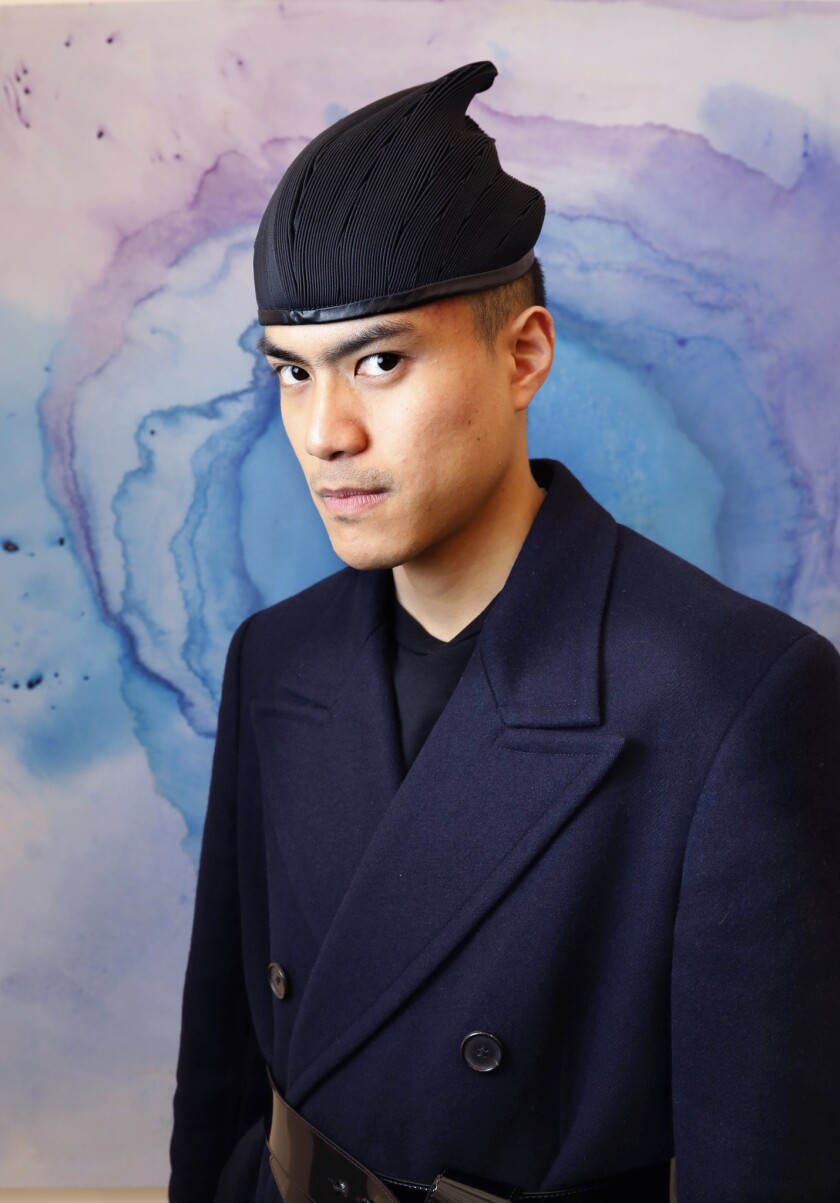 Tuck Muntarbhorn, an artist from London, where Frieze originated in 2003, was photographed near an untitled Vivian Springford piece from circa 1972 exhibited by Almine Rech Gallery.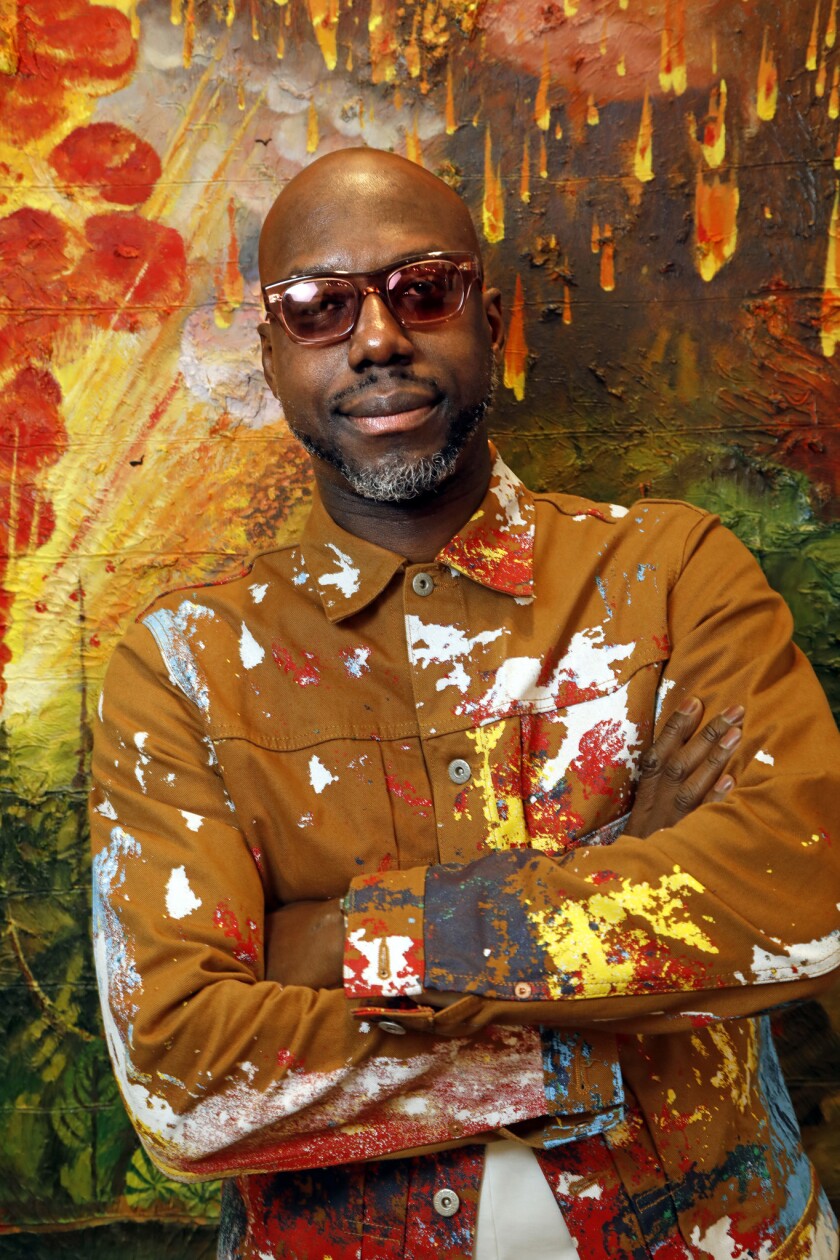 Marcus Paul, a wardrobe stylist from New York, came to L.A. for the Grammy Awards but extended his trip so he could attend Frieze. " I'm really into art."
THE FRIEZE OUTSIDER: This artist isn't on view in the galleries, but she hacked her way in anyway »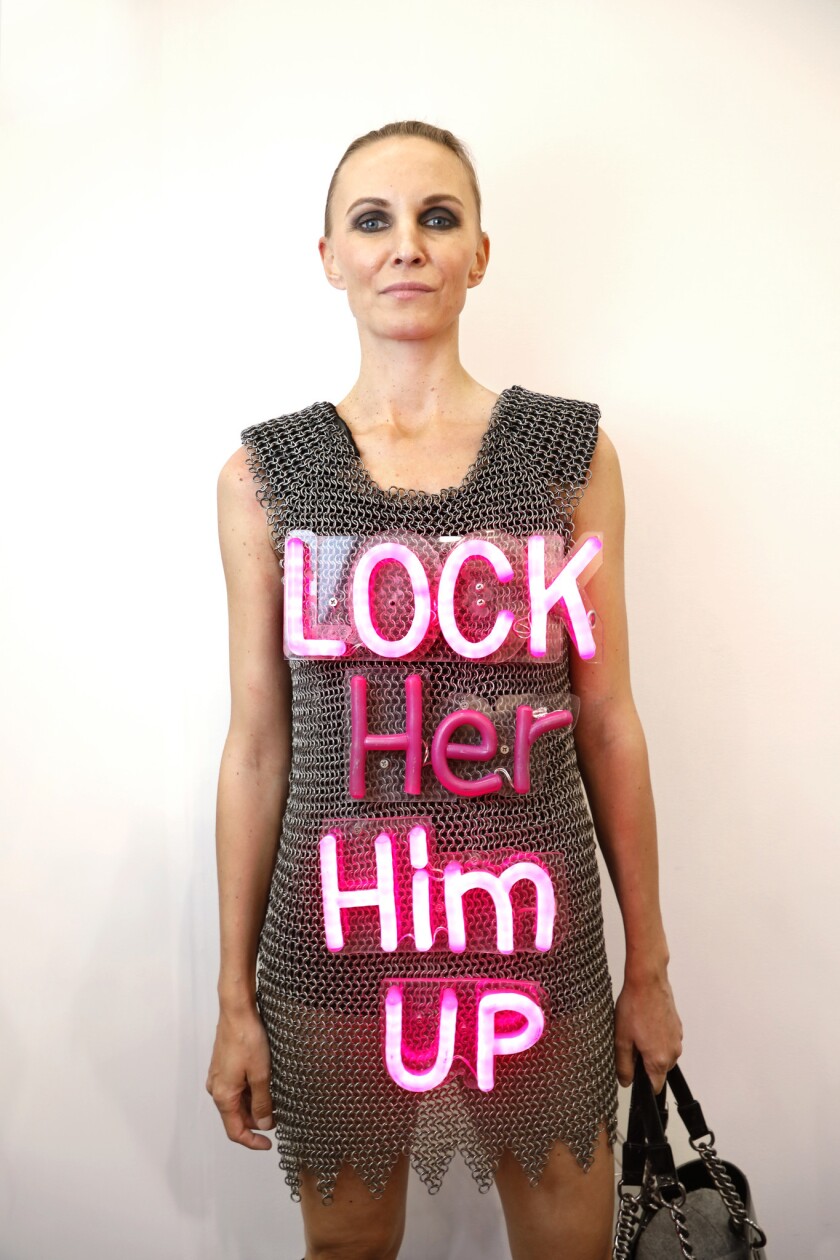 Gordana Simunovic, originally from Switzerland but now living in Los Angeles, came to Frieze on Friday wearing an installation art dress by Michael Seri.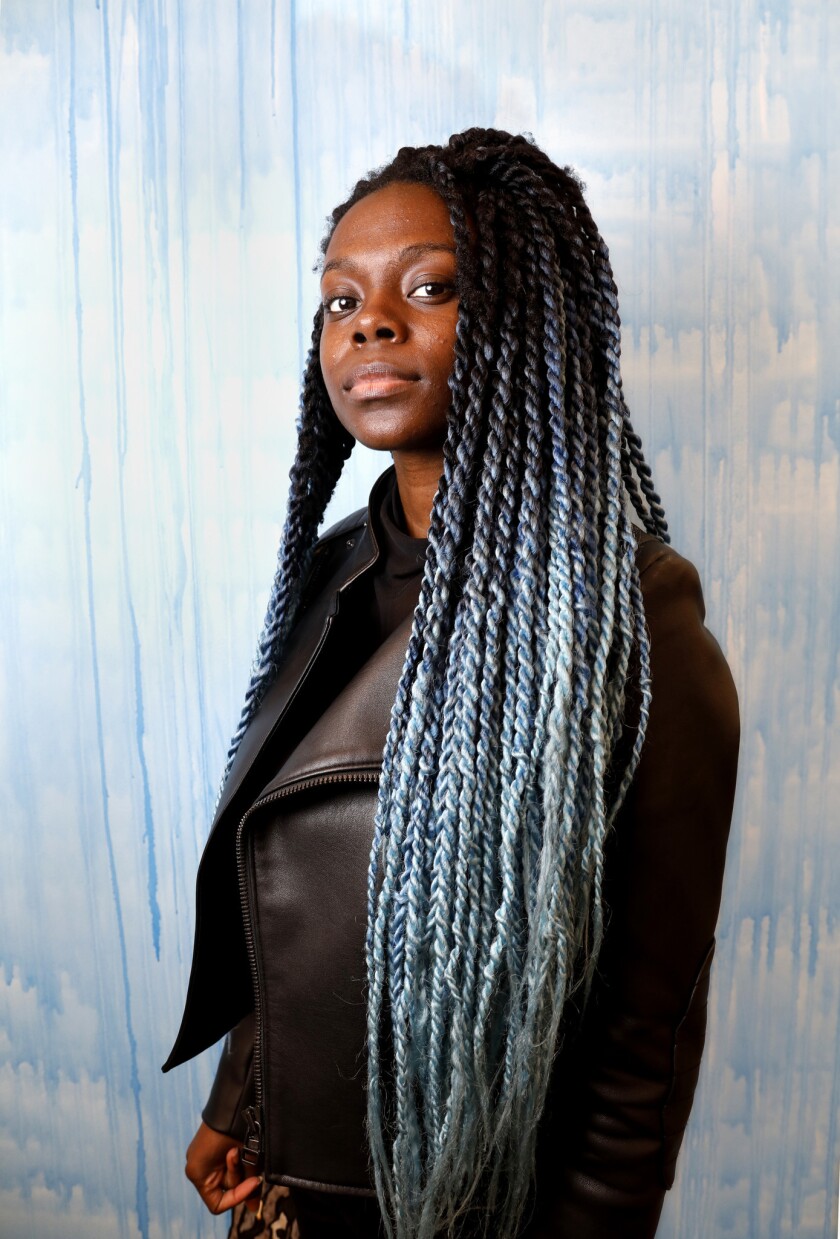 Destinee Ross of New York City was in town looking at African American artwork for a client in Detroit. "It wasn't too big, it wasn't too small," she said. "Some fairs can be overwhelming." Frieze L.A., she said, felt just right.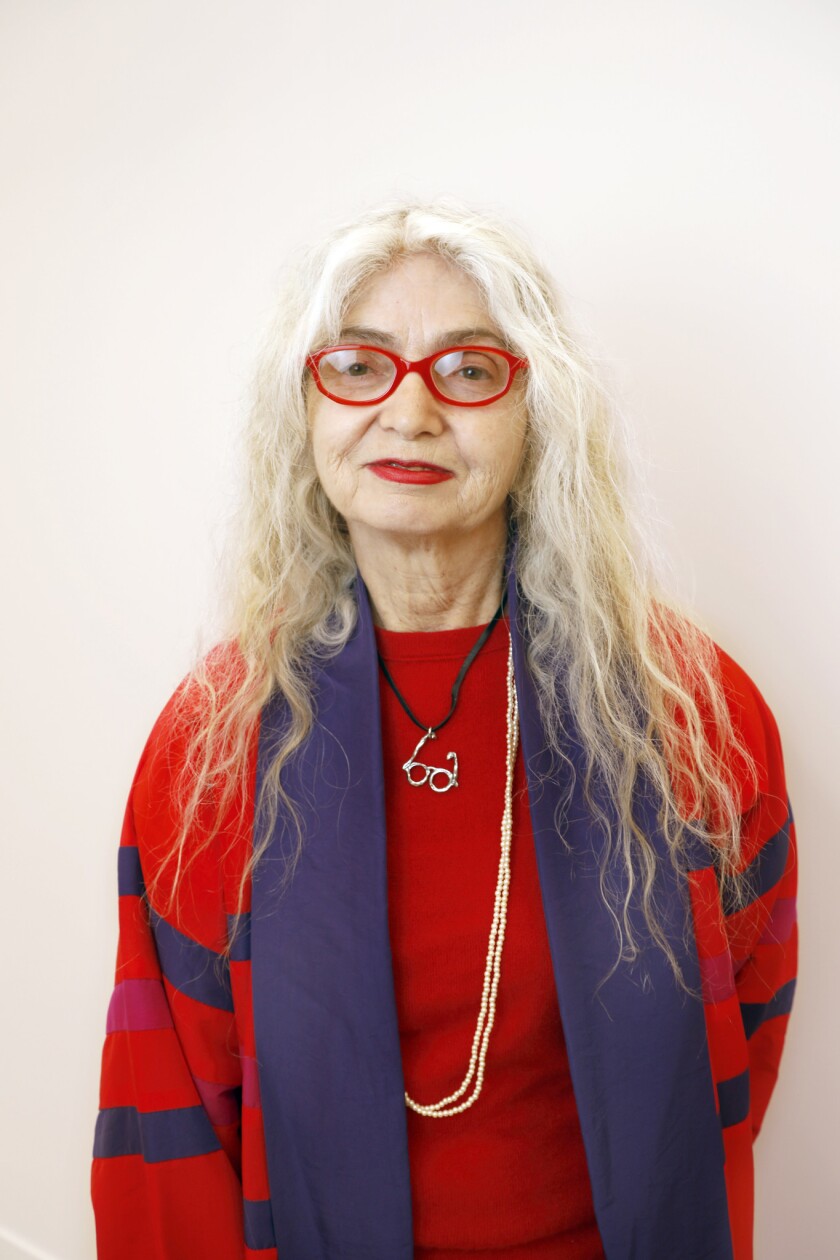 Caryn Kleinberg drove up with her husband from Irvine. Her impressions of the show: good art, fabulous people watching. "It's nice to be able to see that much art without having to drive from place to place." Favorite artwork: an installation of the late Mike Kelley, "Unisex Love Nest," which Times art critic Christopher Knight described as wonderfully creepy. "My husband loved the Grateful Dead piece," Kleinberg said, referring to Mark A. Rodriguez's installation of thousands of cassette tapes of pirated recordings of Grateful Dead concerts.
Royce Chaffin Morris, 12, who described herself as chief executive of Larchmont Lemonade, was among a surprising number of children walking the aisles of Frieze Los Angeles (and occasionally being reminded not to touch anything). Her verdict: "I love the use of color."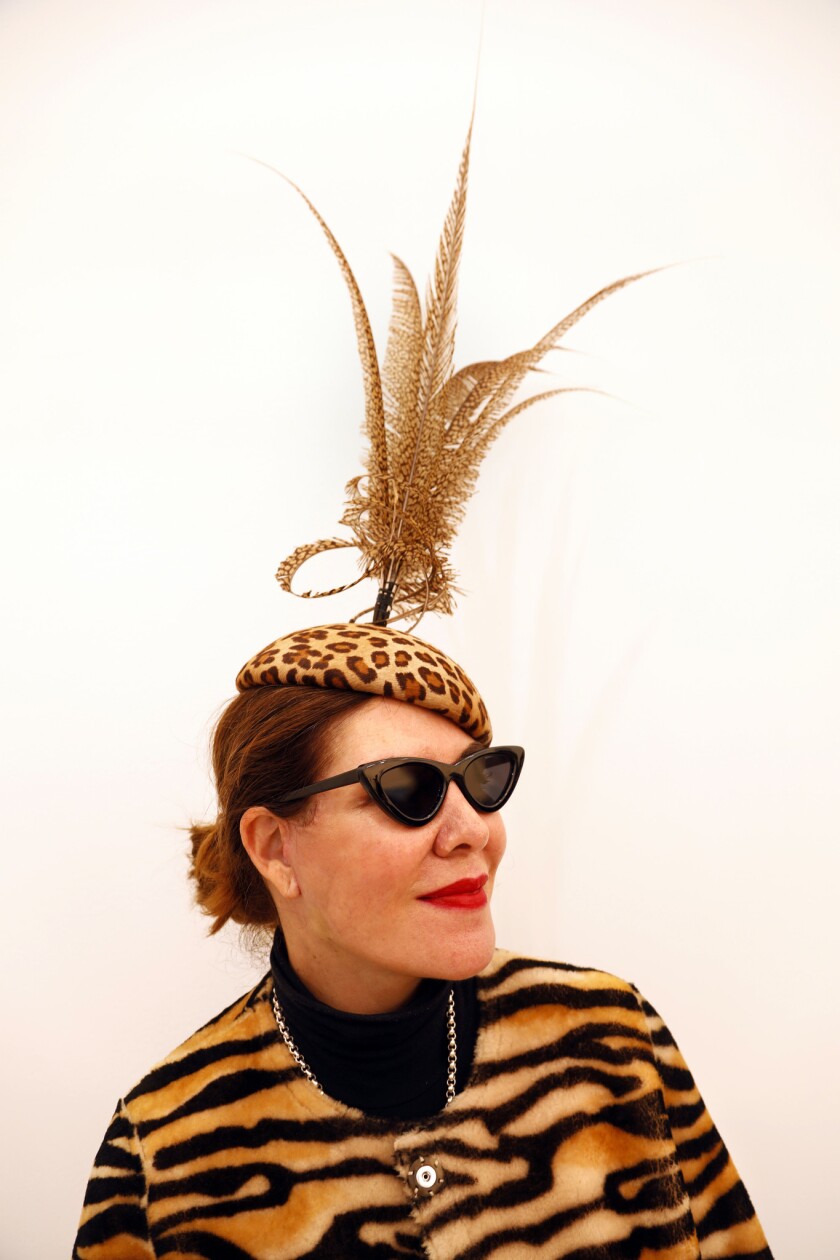 Berrin Saran of Istanbul attended Frieze in fine fashion. She identifies herself as an art writer and collector and — are we surprised? — a hat lover.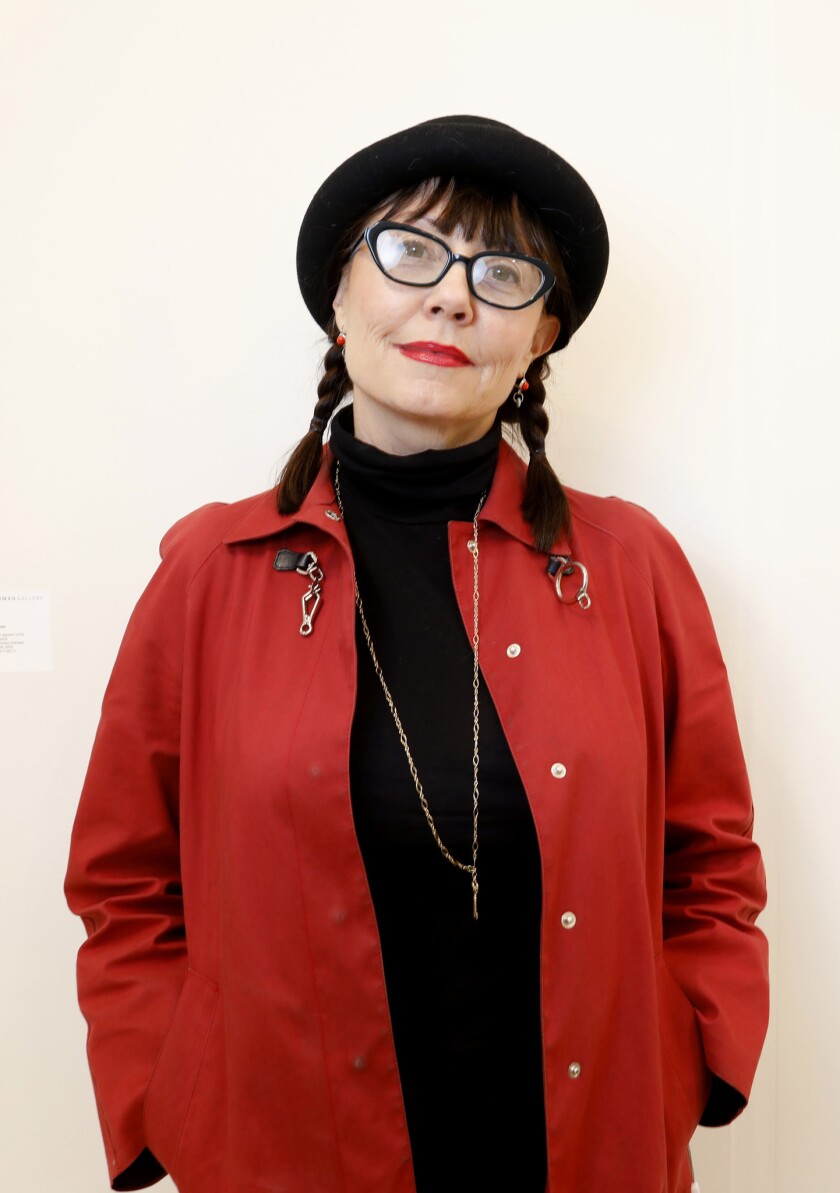 Jamie Beardsley, another Los Angeles resident checking out Frieze for the first time, said she thought the quality of the show was brilliant. "I haven't seen such a collection of blue-chip art outside of a museum," Beardsley said.
-------
Support our coverage of local artists and the local arts scene by becoming a digital subscriber.
See all of our latest arts news and reviews at latimes.com/arts.
---
Your essential guide to the arts in L.A.
Get Carolina A. Miranda's weekly newsletter for what's happening, plus openings, critics' picks and more.
You may occasionally receive promotional content from the Los Angeles Times.