Gustavo Dudamel speaks out on Venezuela protests and tells the people of his homeland: 'I'm with you'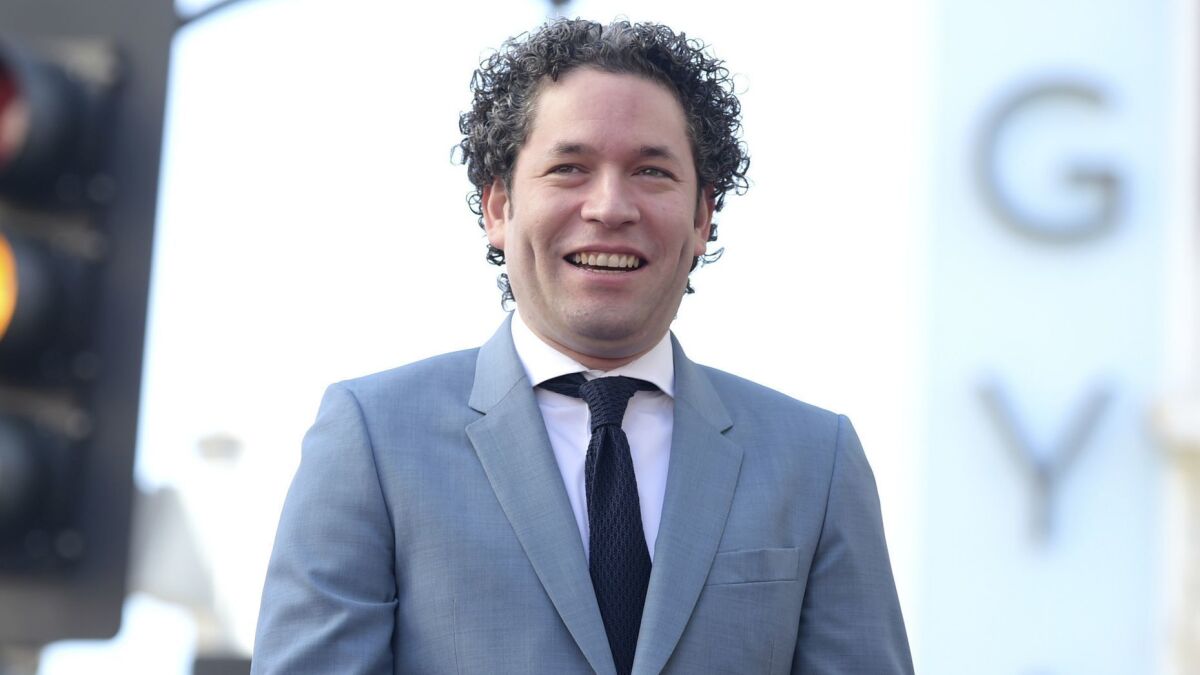 Music Critic
Gustavo Dudamel may have been in Hollywood on Tuesday receiving his star on the Walk of Fame, but in his comments during the ceremony and in an interview afterward, he showed his heart was in his native Venezuela, which is bracing for massive anti-government demonstrations.
After actress Helen Hunt and composer John Williams introduced Dudamel at the ceremony, the Los Angeles Philharmonic's music and artistic director — the first Venezuelan to receive the Walk of Fame honor, he said — included his homeland in his speech and noted the Wednesday demonstrations aimed at unseating President Nicolás Maduro from power.
"Tomorrow is a crucial day in which the voice of the majority should be respected and heard," Dudamel said. "I'm with you!"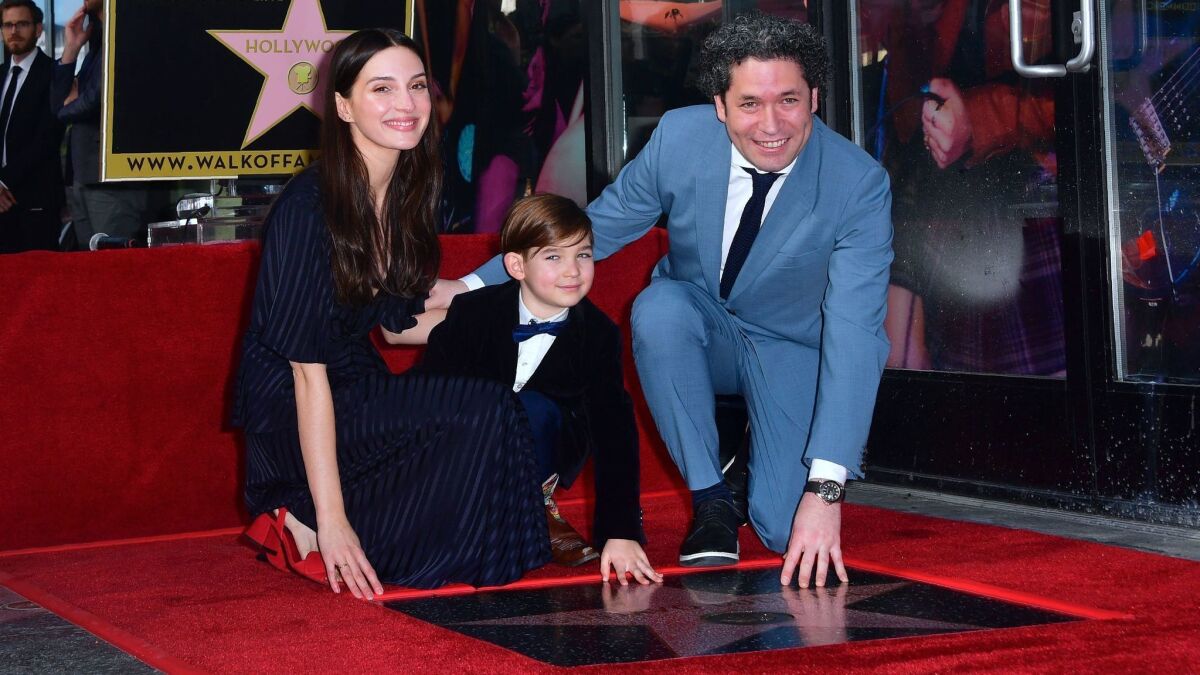 In an interview after the ceremony, Dudamel clarified that he was not taking sides between supporters and critics of Maduro. Rather, he supports whatever the majority of Venezuelan people want. He supports free speech, he said, and he hopes El Sistema, the government-supported music education program that was so central to his rise as an artist and the expansion of the YOLA music education program here, can play an important part in restoring a society racked by food shortages, hyperinflation and civil unrest.
On Monday, security forces put down a national guards uprising that triggered violent street protests, the Associated Press reported. The Venezuelan supreme court said it was throwing out recent measures by the National Assembly declaring Maduro an illegitimate president.
But Juan Guaido, president of congress, reiterated his call for people to take to the streets Wednesday — a historic date commemorating the end of Venezuela's military dictatorship in 1958 — and to demand Maduro abandon power.
For Dudamel, whether and when to speak out have proved to be difficult questions. Despite his efforts to keep politics out of his art, in 2017 he famously called on Maduro to listen to the people and end street violence that killed dozens of people.
On Tuesday he emphasized the power of music to change the course of lives, including his own. "Who could imagine," he said, "that a child from a working-class family in Barquisimeto, Venezuela, whose only marketable skill is waving a stick in the air, could be standing here today?"
---
Get our daily Entertainment newsletter
Get the day's top stories on Hollywood, film, television, music, arts, culture and more.
You may occasionally receive promotional content from the Los Angeles Times.