This is what happened to some of the most important people in O.J. Simpson's life
The prospect of freedom looms large for O.J. Simpson as the Nevada Board of Parole Commissioners contemplates whether to grant Simpson's request for parole after serving nine years in prison for a kidnapping and robbery conviction in 2008.
As Simpson returns to the spotlight, and in the wake of both "O.J.: Made in America" and "The People v. O.J. Simpson: American Crime Story," it's impossible not to wonder what happened to the people left behind after Simpson's life imploded and Nicole Brown Simpson's life was taken.
Here's a look at some of the key figures in Simpson's life and where they are 22 years after the conclusion of 1995's "Trial of the Century."
O.J. Simpson
Though acquitted on criminal charges for the murders of ex-wife Nicole Brown Simpson and acquaintance Ron Goldman, Simpson is serving a 33-year sentence for his involvement in a Las Vegas robbery, including charges of conspiracy, burglary and assault with a deadly weapon.
The former NFL star and a group of men were accused of breaking into a sports memorabilia dealer's hotel room while armed and stealing memorabilia that they allege was originally stolen from them.
Simpson has been imprisoned since 2008 and has a parole hearing Thursday, July 20, that could free the former NFL running back as soon as October.
---
Al Cowlings
Al Cowlings, lifelong friend and teammate of Simpson, has been immortalized by his role in the arrest of O.J. Simpson, driving the infamous white Ford Bronco as Simpson held a gun to his own head during the low-speed police chase through Los Angeles. While speaking to the police in an attempt to get them to back off, Cowlings famously exclaimed, "My name is A.C. You know who I am, God damn it!"
The chase ended at Simpson's Rockingham estate, where he then surrendered to police.
For Cowlings' part, he never spoke to the press about the events of that evening or anything else related to the charges Simpson faced. During the trial, Cowlings did hold a press conference to announce a 900 phone number (costing $2.99 per minute) so the general public could ask him questions, though not about the murder or trial.
According to publicist Edward Lozzi, Cowlings' spokesperson, the former USC defensive tackle netted more than $1 million with the 900 number and is now semi-retired and residing in Malibu.
Lozzi, who has been in Cowlings' employ since that February 1995 press conference, also relates a story of the National Enquirer sending him a cashier's check for $1 million in Cowlings name, in an attempt to secure an interview discussing what happened with Simpson that night in the Bronco. Cowlings refused.
When asked whether or not Cowlings was in touch with his now incarcerated friend, Lozzi had a straightforward response.
"No."
My name is A.C. You know who I am, God damn it!

— Al Cowlings
---
Marguerite Whitley
Simpson's first wife, Marguerite Whitley, has largely eschewed the spotlight since their divorce in 1979. Married for 11 years, the pair had three children together, including daughter Arnelle, son Jason and daughter Aaren, who drowned in the family pool just before her second birthday five months after the couple divorced.
Though still married at the time, Simpson began dating Nicole Brown, then a teenage nightclub waitress, in 1977.
Whitley and Simpson met in high school, when the young woman was dating Simpson's friend Al Cowlings.
Though Whitley sat by her children's side during Simpson's trial, she has lived the rest of her life maintaining a low profile, marrying twice since her marriage to Simpson, first to transit supervisor Randolph Lewis in 1986, divorcing in 1991, and then to a sales representative named Anthony Thomas in 1992.
It's not surprising that Whitley has flown under the radar since her time with Simpson. In a 1979 interview with People, Simpson told the magazine, "The price of fame was our biggest problem. My wife is a private person, yet we can't walk down the street without causing a commotion."
My wife is a private person.

— O.J. Simpson
---
Arnelle Simpson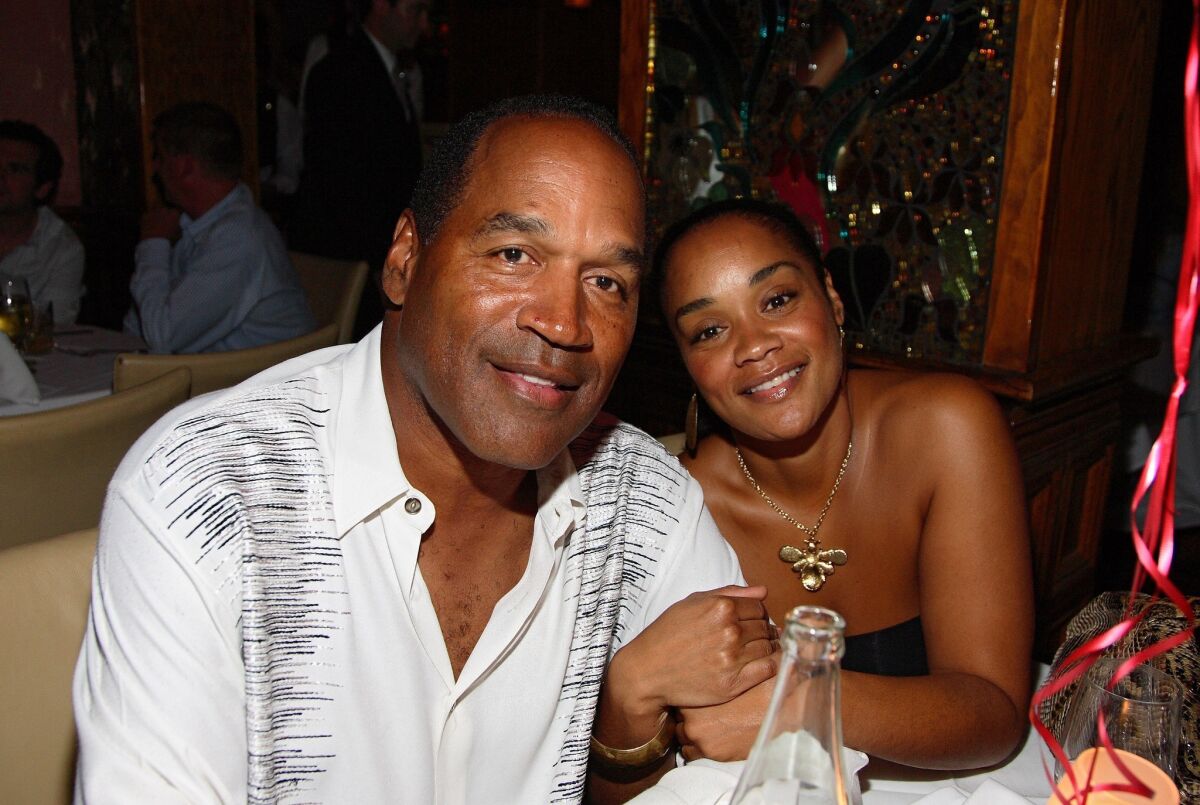 Born in 1968, the eldest daughter of O.J. Simpson and Marguerite Whitley, Arnelle Simpson has remained the most visible of Simpson's children, in large part due to her participation in Simpson's ongoing litigation.
In a 2007 deposition about her father's then-unpublished book "If I Did It," Simpson's eldest daughter said that the idea for the book was her idea, which she then took to her father for his approval.
She then went to her father's lawyer and said, "This book deal has come to me to give to my dad. How do I go about making it legit?"
At the same time, a Florida bankruptcy court was awarding the rights to the book to the family of Ronald Goldman. In 1997, Simpson was found liable for the wrongful death and battery of Ron Goldman and ordered to pay more than $33 million in damages.
In 2013, when her father was seeking a new trial for his robbery and kidnapping conviction, Arnelle Simpson testified that she was in Las Vegas at the time of the robbery and that though she had heard of the memorabilia before the crime took place, that there was no mention of guns or weapons.
USA Today reported on July 18 that Arnelle is living in Fresno and is expected to appear at Simpson's latest parole hearing.
---
Jason Simpson
Though his name may be bandied about more than any of his other siblings, few are as low-profile as Jason Simpson.
Born in 1970 to Simpson and Whitley, Jason Simpson didn't escape the scrutiny that came with being the son of the Juice. He plays a central role in William Dear's "O.J. Is Innocent and I Can Prove It," a book that asserts O.J. was not the culprit in the 1994 double homicide.
Jason Simpson, who could not be reached for comment, has found his own place in the world, funneling his energies into his culinary career; he has worked for the last two years as a chef at Atlanta restaurant St. Cecilia.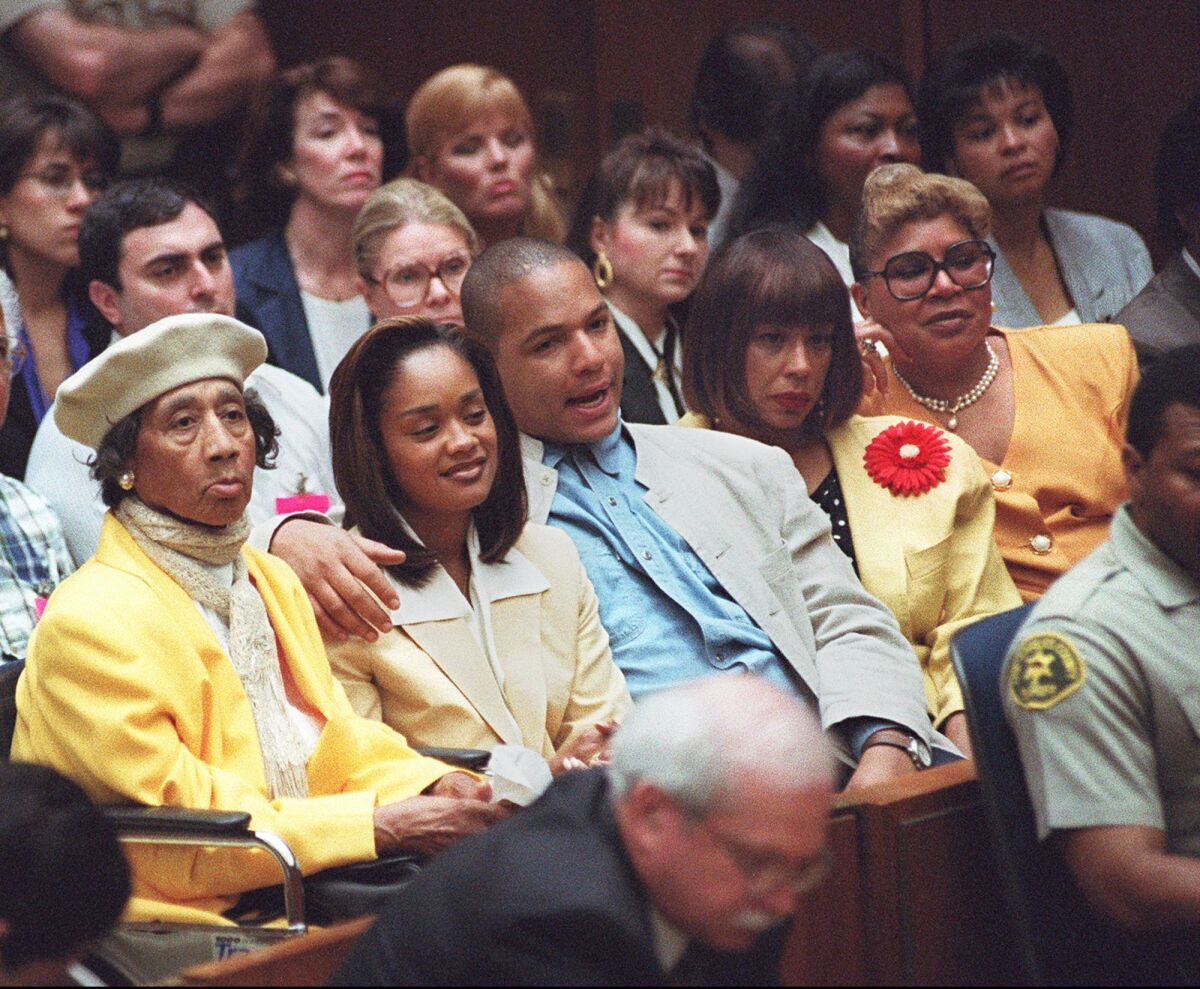 ---
Sydney Simpson
Sydney Simpson, eldest daughter of O.J. and Nicole Brown Simpson, was just 9 at the time of her mother's murder. Both Sydney and younger brother Justin had skirted the spotlight in the wake of their mother's death and father's incarceration, though E! News reported in February that the two are both residing in St. Petersburg, Fla.
Sydney, now 30, graduated from Boston University in 2010, with a bachelor's in sociology. Though previously residing in Atlanta, where half brother Jason also calls home, she bought a home in St. Petersburg in 2014.
---
Justin Simpson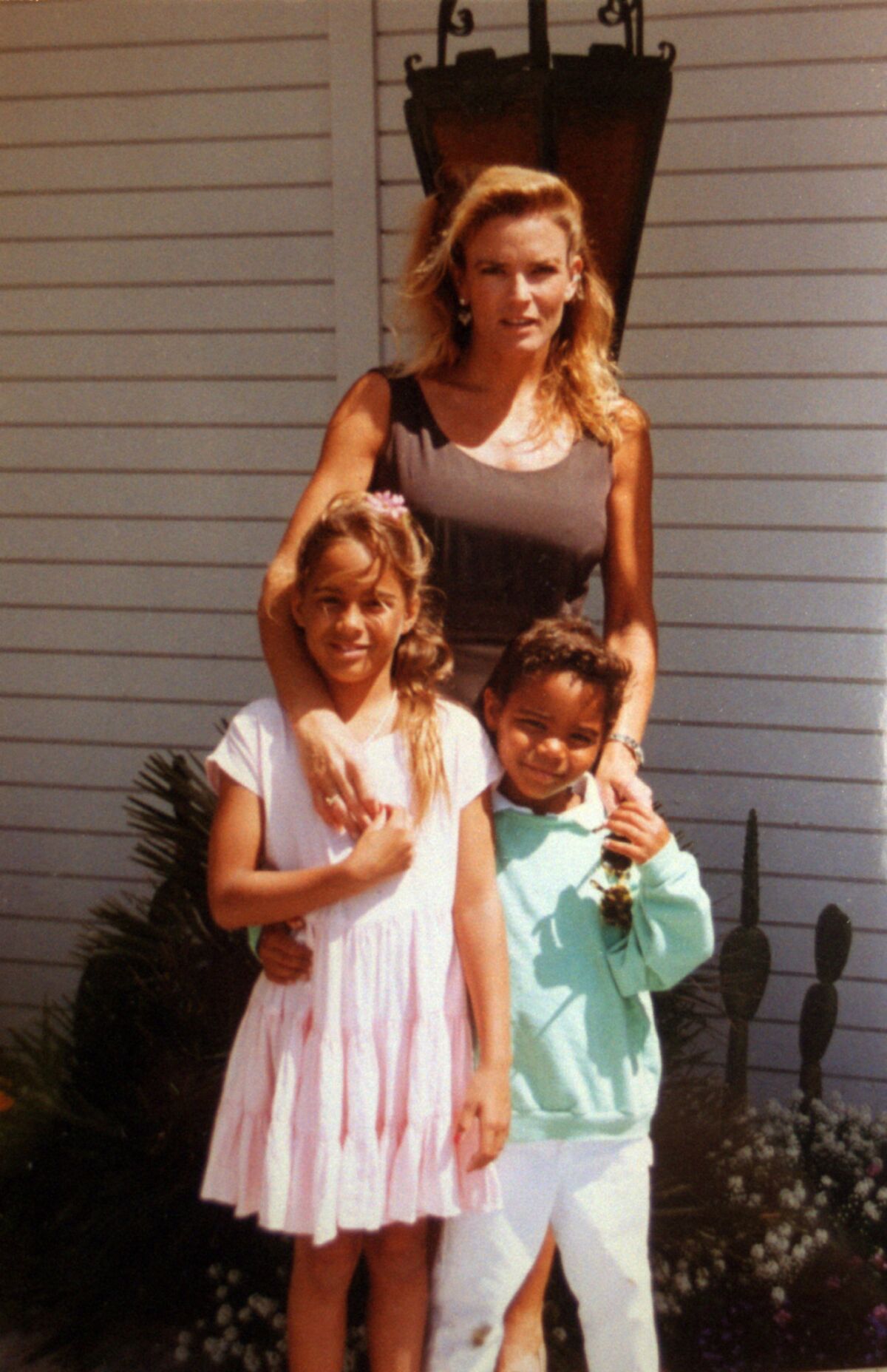 At 5 years old, Justin Simpson, youngest son of O.J. and Nicole, has had to live most of his life in the shadow of the crime that took the life of his mother.
Now settled, like older sister Sydney, in St. Petersburg, Justin finds his passion as a real estate agent for Coldwell Banker.
Simpson told the Tampa Bay Times in April, "It's a great place to live, why not St. Pete?"
"It's gorgeous here," the 27-year-old added.
His profile on a professional website reads, "Honesty is giving your word, integrity is keeping it."
On Twitter: @midwestspitfire
ALSO
Is parole the next chapter in the never-ending, and ever-fascinating, saga of O.J. Simpson?
Timeline: O.J. Simpson's journey from star to murder suspect to prisoner
The essential 'The People v. O.J. Simpson' FAQ: Inside the L.A. Times archive
---
UPDATES:
9:50 a.m., July 20, 2017: This article was updated with additional details about O.J. Simpson's 2017 parole hearing.
This article was originally published on June 22, 2016.
---
Get our daily Entertainment newsletter
Get the day's top stories on Hollywood, film, television, music, arts, culture and more.
You may occasionally receive promotional content from the Los Angeles Times.