Newsletter: Essential Arts: Frank Gehry isn't done with Disney Hall and how 'Sweat' evokes America's fault lines
Pour the white wine and put on your comfortable (yet stylish) shoes. I'm Carolina A. Miranda, staff writer at the Los Angeles Times, with your dose of what's what in the world of culture:
ESSENTIAL IMAGE
Brazil's National Museum in Rio de Janeiro was devastated by a horrifying blaze last week that destroyed Latin America's largest archive of historical artifacts and documents. Brazilian novelist Paolo Coehlo writes that the museum "didn't just capture the country's history. The building was part of it." The Guardian
How museum staffers saved what they could. Rio Times
DISNEY HALL QUINCEAÑERA
It's the 100th anniversary of the Los Angeles Philharmonic and the 15th of the building that houses it: Walt Disney Concert Hall, designed by Frank Gehry. Despite the building's iconic status, Gehry tells the Times' Deborah Vankin that he's never not thinking about making improvements — such as adding an orchestra pit. "We built it into the structure, so it's there," he says, "and for 2 million bucks, they can retrofit the front and put it back in." Los Angeles Times
A NATION'S FAULT LINES
"Sweat," Lynn Nottage's Pulitzer Prize-winning play, is at the Mark Taper Forum. Its themes of economic dispossession in a factory town fracturing along racial lines answer "the call for more far-ranging American playwriting," writes Times theater critic Charles McNulty. While the play has its weaknesses, he says, "the strength of the ensemble is its unity." Director Lisa Peterson's production "brings to life the expansive canvas Nottage has painstakingly created." Los Angeles Times
If you missed actor John Earl Jelks talking with Ashley Lee last week about the differences between performing "Sweat" in Trump country and cities of the "liberal elite," now is your time to catch up. Los Angeles Times
WEST TO EAST
The Times' Daryl H. Miller has been spending quality time in Ashland, Ore., with Bill Rauch, director of the Oregon Shakespeare Festival, which has become a major commissioner of plays and musicals, including "Sweat." Rauch is now headed to New York as the first artistic director at the Ronald O. Perelman Center for the Performing Arts. Los Angeles Times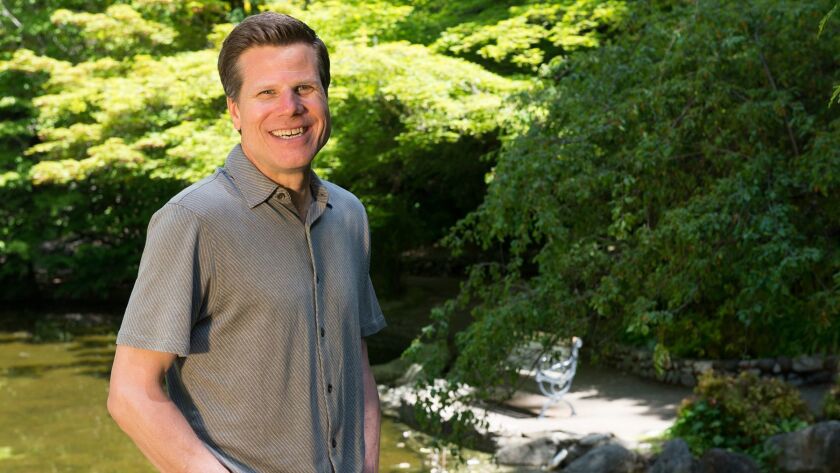 ON STAGE
Miller also checked out "The World Goes 'Round" by Reprise 2.0 at UCLA's Freud Playhouse, a cabaret revue from John Kander-Fred Ebb musicals with "lively, inventive" choreography and plenty of crooning. Los Angeles Times
Miller also saw Inda Craig-Galván's "I Go Somewhere Else" at Atwater Village Theatre. The play, about internalized racism and generational conflict between mother and daughter, is "a definite find" for Playwrights' Arena, which specializes in new work by L.A. writers. Los Angeles Times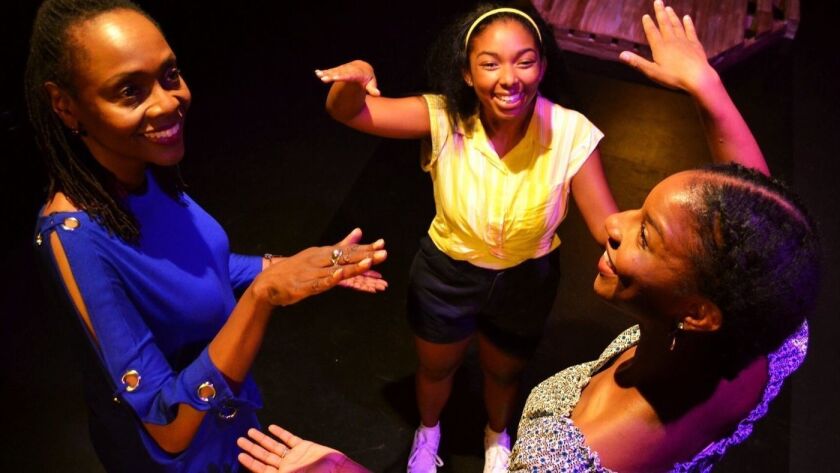 Matt Cooper's weekend picks include New Orleans-inspired jams at the Hollywood Bowl and a Euripides tragedy at the Getty Villa. Los Angeles Times
EURIPIDES IN THE PRESENT
This is a good segue to Barbara Isenberg's Q&A with Anne Bogart, the director of that Euripides play, "Bacchae." She and the SITI Company of actors are using drama, choral song and dance to tell the tale of a vainglorious king. "We are being spoken to directly by Euripides from the 5th century BC," Bogart says. "He sent us a message in a bottle, and we are able to see an ancient artifact through the lens of our own time." Los Angeles Times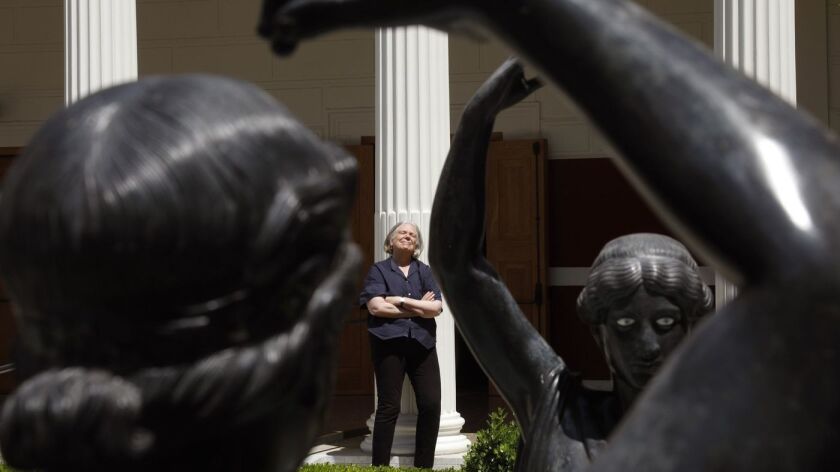 LIGHTS OUT
Shortly before curtain time, the board controlling the lighting at a performance of Octavio Solis's "Hole in the Sky" went kaput. But the cast, led by director Kate Jopson, in an outdoor production at a ranch in Lake View Terrace, improvised a lighting system with lanterns and automotive headlights. "Remarkably, Solis' drama, which depicts the battles in a rural California community torn apart by drought, did more than survive the setback," writes contributing reviewer F. Kathleen Foley. "It prevailed." Los Angeles Times
COMEDY OF MANNERS
"Seinfeld" alum Jason Alexander has deep roots in theater and was artistic director of L.A.'s Reprise Theatre Company. Now he turns his directorial lens to Karen Zacarías' "Native Gardens," about two couples fighting over a property line. "It's a 'message-y' play hidden in a lighthearted comedy of manners," he says. It starts Sunday. Los Angeles Times
Other openings in the week ahead in SoCal theater: "Bird Lives!" with Darryl Alan Reed as legendary jazz saxophonist Charlie Parker at the WACO Theater Center in North Hollywood. Los Angeles Times
And don't miss Kathy Foley's picks on the small theater scene in this week's 99-Seat Beat. Los Angeles Times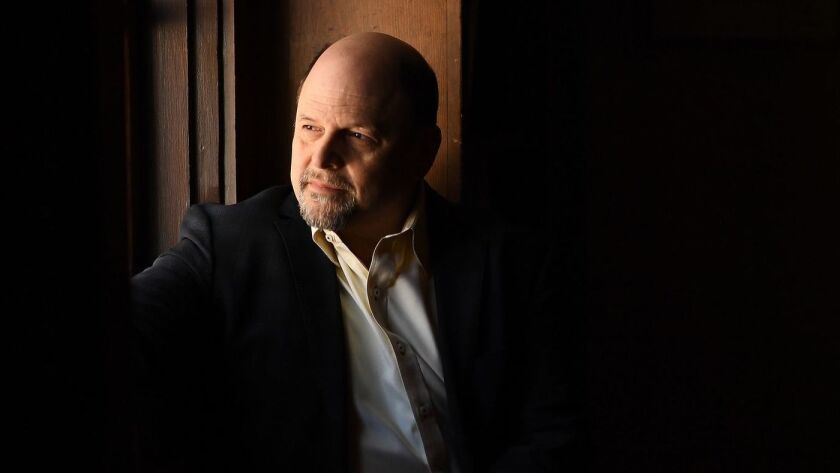 IN THE GALLERIES
Times art critic Christopher Knight has been hitting the white boxes. A Denk Gallery show pairs painting and sculpture "like dinner entrees matched with compatible wines." Nino Mier features the scrap sculptures of Jon Pylypchuk. "Joyfully silly, the anthropomorphic figures are also unexpectedly poignant," writes Knight of the latter.
At As-Is Gallery, he saw a suite of recently uncovered drawings by Philip Rich. The late Los Angeles artist made a noteworthy debut at the Ferus Gallery in 1965, but withdrew from the art world because of mental health issues. "The show amounts to a small but genuine rediscovery," Knight reports. "The precision drawings ... are late-Surrealist gems." Los Angeles Times
For more art, check out my Datebook, which includes photography by Rafael Cardenas, paintings by David Lynch and manipulated images by Paul Anthony Smith. Los Angeles Times
KUSAMA ON THE BIG SCREEN
A new documentary on artist Yayoi Kusama is in theaters, about the curious life of the artist behind those hallucinatory infinity rooms at the Broad museum. "Kusama — Infinity," writes film reviewer Robert Abele, offers "a sturdy biographical once-over meant to secure her place in modern art history, a stature now globally recognized but that once nearly eluded her." Los Angeles Times
Times classical music critic Mark Swed was off this week, but as Matt Cooper writes in his week-ahead look at SoCal classical music, there's a lot happening, including the Camerata Pacifica season-opener series, with performances throughout the week from Santa Barbara to San Marino. Los Angeles Times
IN OTHER NEWS …
— Vladimir Putin wants a cultural center in Crimea, the Black Sea republic annexed by Russia in 2014. The Art Newspaper
— "Raw, sexually hilarious and heartily skeptical of propriety." Roberta Smith's profile of artist Sarah Lucas is what you need to get the weekend started. New York Times
— "Today's dominant narratives, it seems, are being written by auctioneers." How the concentration of wealth in the hands of a few is reshaping the art world. Tablet
— And since we're on the subject of art and money, here's the trailer for a documentary on the subject: "The Price of Everything." Vulture
— L.A.'s Museum of Jurassic Technology is turning 30. Los Angeles County Museum on Fire
— A revival of "MacBeth" that is actually 350 years old. Washington Post
— Danny Elfman returns to the Hollywood Bowl for a 25th anniversary show of "The Nightmare Before Christmas" in October. Los Angeles Times
— "Because he was not a man of words, I learned to listen with my eyes." Paul Taylor's dancers reflect on what they learned from the late choreographer. DanceTeacher
— The popular "Serial" podcast is coming back for a third season with a story about the Cleveland criminal court system. Los Angeles Times
— A military training center in the Mojave Desert has opened its doors to tourists and Tod Seelie got some terrific pictures of this very surreal sight. Topic
— A fascinating design history of the humble (and now controversial) drinking straw. 99% Invisible
AND LAST BUT NOT LEAST …
A critic, a starchitect and Donald Trump walk into a museum.… It seems as good a time as any to flash back to this 1999 piece on Donald Trump by architecture critic Herbert Muschamp. New York Times
Sign up for our weekly Essential Arts & Culture newsletter »
carolina.miranda@latimes.com | Twitter: @cmonstah
---
Inside the business of entertainment
The Wide Shot brings you news, analysis and insights on everything from streaming wars to production — and what it all means for the future.
You may occasionally receive promotional content from the Los Angeles Times.