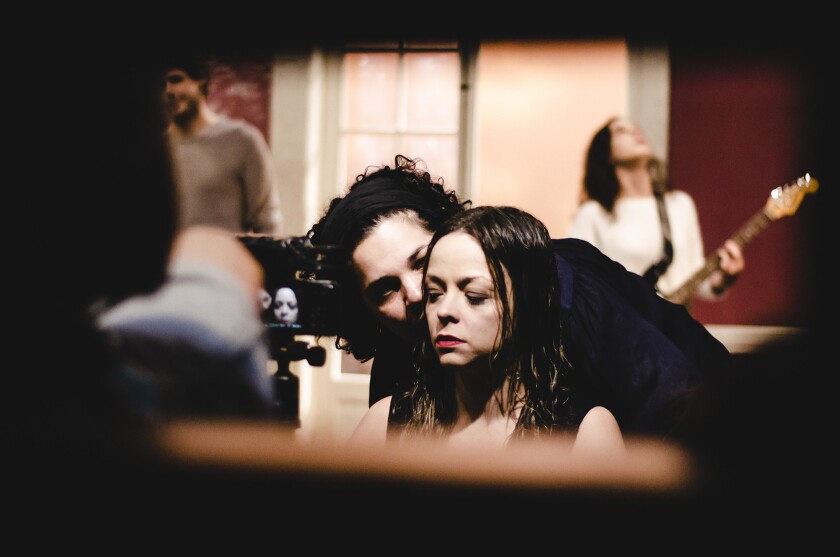 Weekend picks for the final weekend of February include Christiane Jatahy's theater-meets-film work titles "What if They Went to Moscow?" and David Lang's one-man opera, "The Loser," both in downtown L.A. Forever Flamenco is back at the Fountain Theatre, Kaleidoscope Chamber Orchestra plays concerts in Beverly Hills and Orange, and pianist András Schiff plays at Soka Performing Arts Center. And if you're looking for something fun and family friendly, check out the two-day Ebb & Flow festival in Culver City.
Not as good as Gould
Los Angeles Opera's Off Grand series presents the West Coast premiere of "The Loser." An aspiring concert pianist encounters a soon-to-be-famous rival in an intimate staging of Pulitzer Prize-winner Lang's one-man opera for baritone, piano soloist and chamber ensemble. Rod Gilfry stars. The Theatre at Ace Hotel, 929 S. Broadway, L.A. 8 p.m. Friday and Saturday. $25 and up. www.LAOpera.org
Flipping the script on Chekhov
"What if they went to Moscow?" That is the question at hand as well as the title of Brazilian theater artist Jatahy's multimedia-enhanced reworking of "Three Sisters," Russian playwright Anton Chekhov's tale of domestic discontent. The production, having its U.S. premiere, will be performed in Portuguese with English supertitles. REDCAT, 631 W. 2nd St., L.A. 7:30 p.m. Thursday-Saturday, 1 p.m. Sunday. $16-$30. www.redcat.org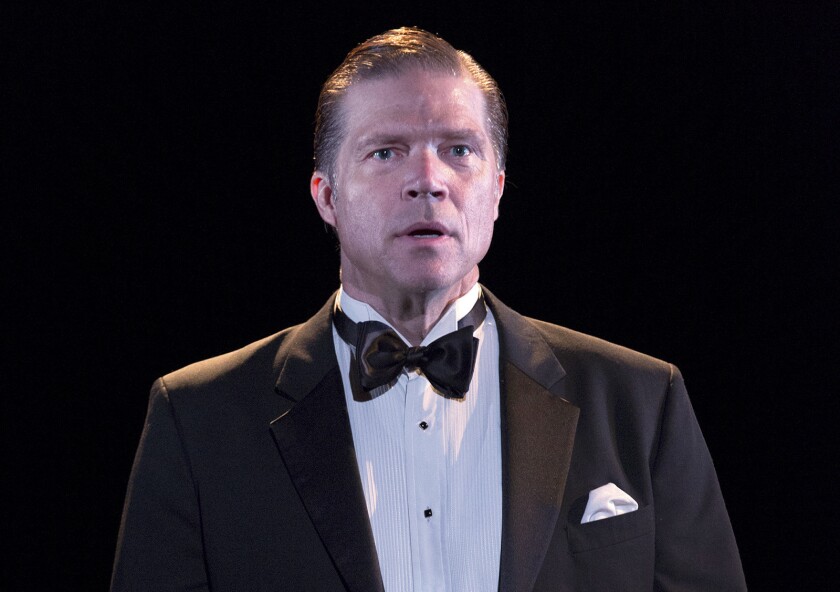 Don't stop the dance
Fanny Ara serves as artistic director as well as lead dancer for a new edition of the monthly series Forever Flamenco. Joining Ara are dancers Reyes Barrios, Marina Elena and Timo Nuñez, accompanied by singer Antonio de Jerez, guitarist Gabriel Osuna and percussionist Gerardo Morales. Fountain Theatre, 5060 Fountain Ave., L.A. 8 p.m. Sunday. $30-$50. www.fountaintheatre.com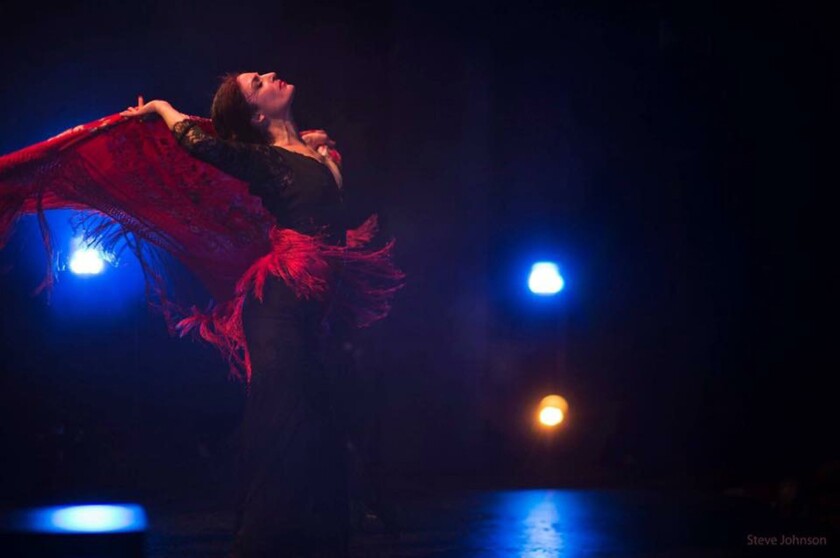 Dun-dun-dun duuuun!
Kaleidoscope Chamber Orchestra gives a pair of concerts centered on an orchestral work that just might have the most famous opening notes in music: Beethoven's Fifth Symphony. The program also includes Prokofiev's Piano Concerto No. 3 featuring pianist Irene Kim, and Caroline Shaw's "Entr'acte." Wallis Annenberg Center for the Performing Arts, Bram Goldsmith Theater, 9390 N. Santa Monica Blvd., Beverly Hills. 7:30 p.m. Saturday. $25-$55. www.thewallis.org. Also 4 p.m. Sunday at Musco Center for the Arts, Chapman University, 1 University Drive, Orange. $30 and up. www.muscocenter.org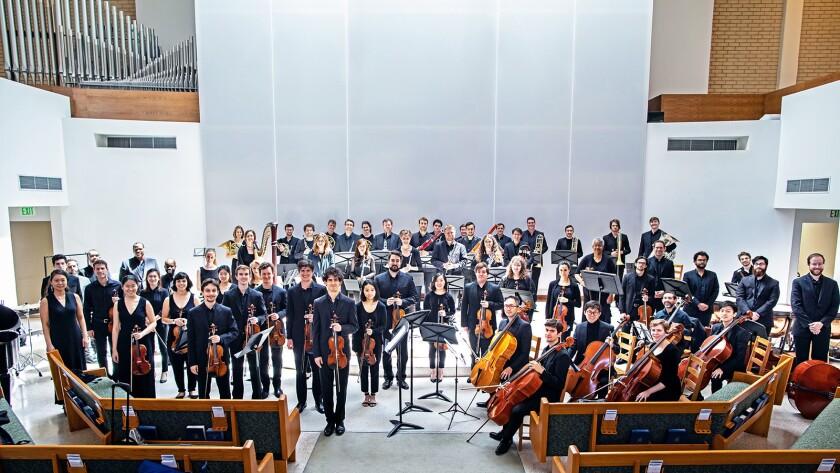 Schiff tickles ivories at Soka
The Philharmonic Society of Orange County presents acclaimed pianist András Schiff in a recital that pairs works by Leoš Janáček and Robert Schumann. Soka Performing Arts Center, 1 University Drive, Aliso Viejo. 3 p.m. Sunday, $48, $60. www.PhilharmonicSociety.org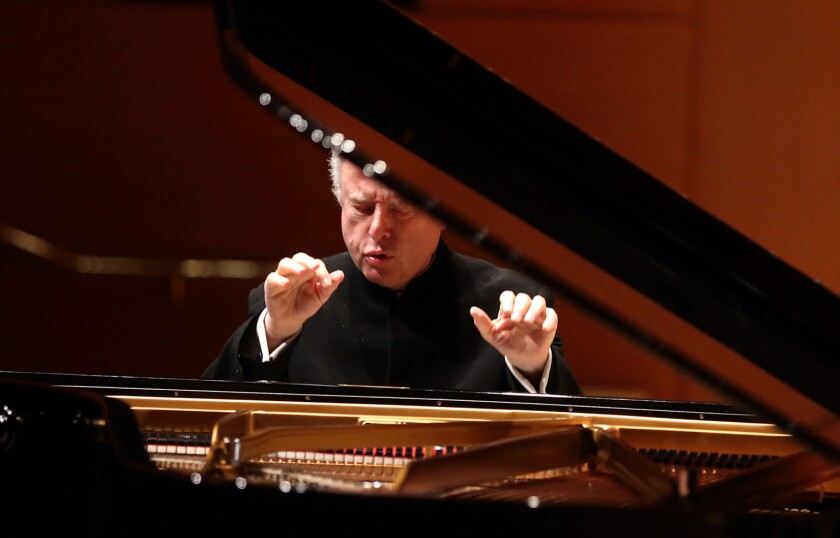 Go with the 'Flow'
Curated by Heidi Duckler Dance and expanded to a two-day event, this year's Ebb & Flow: Culver City festival is a climate change-themed community event featuring workshops, site-specific performances by local artists and much more. Baldwin Hills Scenic Overlook, 6300 Hetzler Road. 11 a.m. Saturday and Sunday. Free. www.heididuckler.org
---