European theater owners join those rejecting Sean Parker's controversial Screening Room service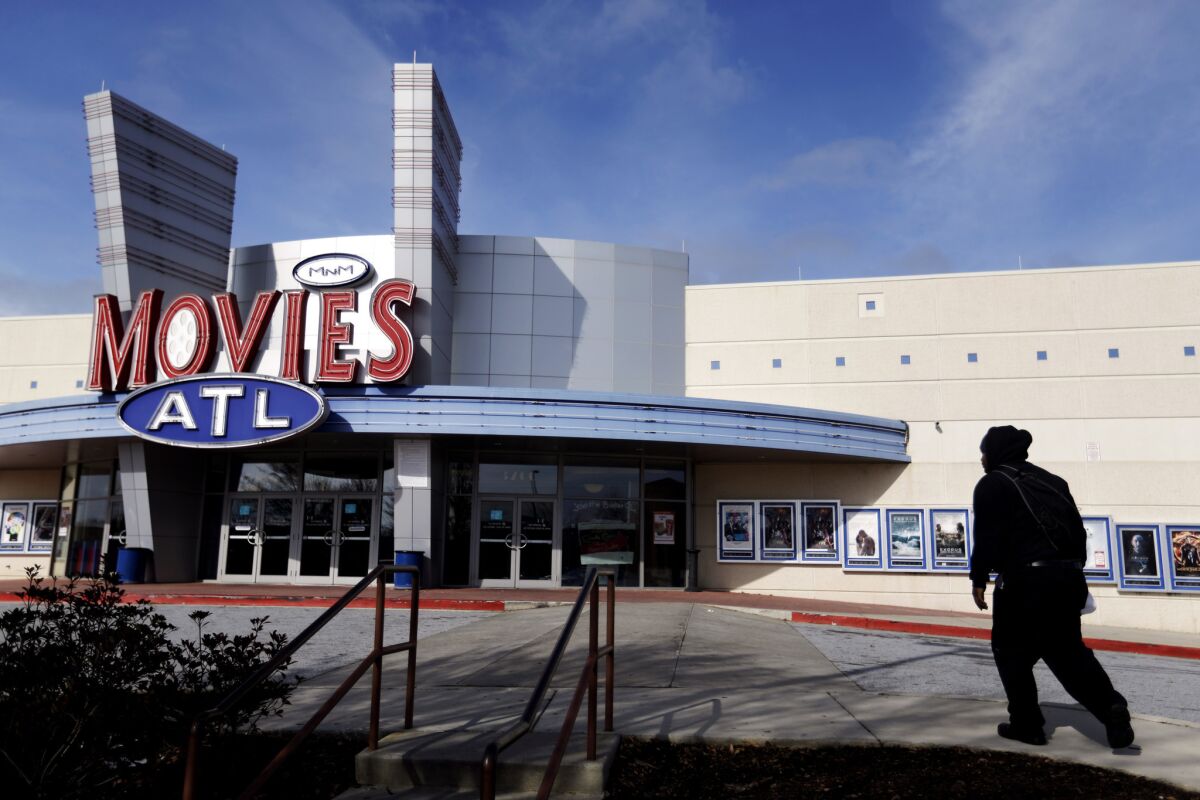 The trade group representing European movie theater owners has rejected a proposed in-home film-screening service from technology investor Sean Parker.
Parker, an entrepreneur who served as Facebook's first president, is pitching a home-video service that would give users access to films when they're in cinemas for $50 each.
See more of Entertainment's top stories on Facebook >>
Brussels, Belgium-based International Union of Cinemas said in a statement Friday that the Screening Room venture "seems to offer little benefit to cinema operators and their distribution partners, while representing significant potential risks."
The European trade group joins a chorus of show business players that have come out against the Screening Room. On Wednesday, the National Assn. of Theatre Owners dismissed the prospective service, saying that exhibitors "will individually decide what business models work for movie theater operators."
Film directors such as James Cameron and Christopher Nolan, and executives including Tim League, the owner of theater chain Alamo Drafthouse Cinema, have rejected the venture.
Still, some filmmakers, including Peter Jackson, Ron Howard, Steven Spielberg and J.J. Abrams, have offered their support for the service, contending it could help expand the audience for their movies.
The European theater group said it was concerned about how a service such as Screening Room would impact the piracy of films online.
"[International Union of Cinemas] maintains that the exclusive theatrical release of a new film helps create unparalleled levels of audience awareness and ultimately benefits its performance across all platforms, including [video-on-demand]," the group said.
Parker, who co-founded controversial music file-sharing service Napster in 1999, is known for having been a hacker as a teenager. In recent years, his investments in Facebook and Spotify have made him a billionaire, according to Forbes.
He could not be reached for comment.
The owners of theaters have long opposed attempts to shorten or eliminate the exclusive period during which they show new releases from studios, fearing such a move would cannibalize ticket sales.
Earlier this year, theater chains refused to show Netflix's sequel to "Crouching Tiger, Hidden Dragon," which was intended for a simultaneous release in theaters and on the popular streaming service.
The long-simmering issue was pushed to the fore in 2011, when Universal Pictures said it would offer its "Tower Heist" via video-on-demand services three weeks after the comedy hit theaters. The movie would have cost $60.
Universal scuttled its plans after theater owners said they would refuse to show "Tower Heist" if the studio followed through with the experiment.
Parker's proposed service would not be the first to offer movies to consumers at home on the same day they are released in cinemas.
Prima Cinema Inc. offers a service that allows consumers who shell out $35,000 for an in-home device the ability to screen first-run films for $500 a pop.
Universal and Lionsgate are among the studios whose films are shown by the Carlsbad-based company.
Follow @DanielNMiller for film business news
Staff writers Ryan Faughnder and Yvonne Villarreal contributed to this report.
ALSO:
Relativity Media can exit bankruptcy, judge says
Hulu nabs exclusive streaming rights to kids' TV series 'Curious George'
'Blackfish' filmmaker 'never imagined' her documentary on SeaWorld would have such a major effect
Get our L.A. Goes Out newsletter, with the week's best events, to help you explore and experience our city.
You may occasionally receive promotional content from the Los Angeles Times.