Director James Cameron wins 'Avatar' legal case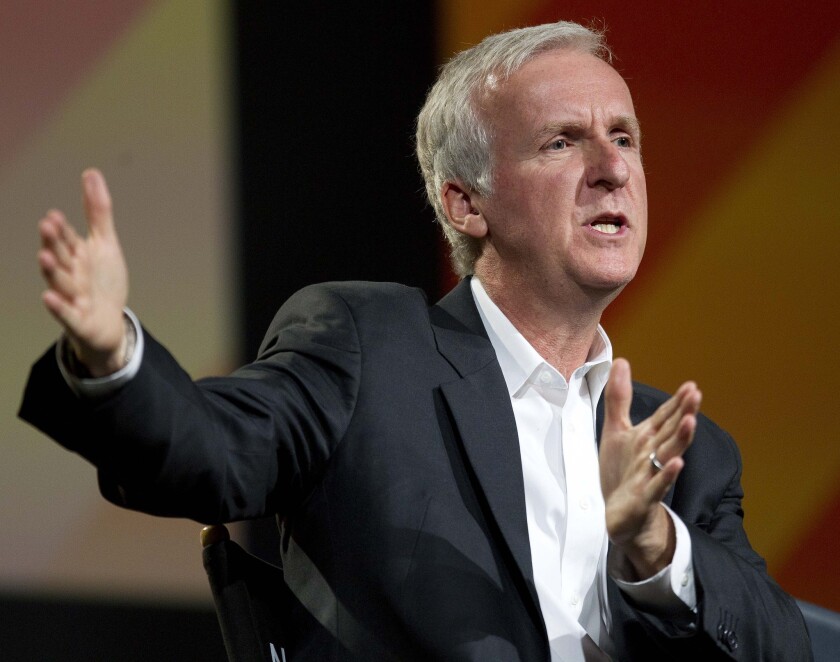 Director James Cameron and his Lightstorm Entertainment Inc. have prevailed in a legal case brought against them by a man who alleged that his ideas were stolen for use in the blockbuster "Avatar."
In December 2011, Eric Ryder filed a lawsuit in Los Angeles Superior Court alleging that Cameron's "Avatar" stole plot elements, settings and other details from a story called "K.R.Z. 2068" that Ryder gave to Lightstorm executives.
"Avatar," released in December 2009, is the top-grossing movie of all time, and took in $2.78 billion in global box office receipts, according to Box Office Mojo.
PHOTOS: Hollywood backlot moments
Judge Susan Bryant-Deason granted Cameron's motion for summary judgment Wednesday, ruling that the science-fiction film was independently created by the director.
"Sadly, it seems that whenever a successful motion picture is produced, there are people who try to 'get rich quick' by claiming their ideas were used," Cameron said in a statement provided by 20th Century Fox, which distributed "Avatar."
Ryder alleged in his lawsuit for breach of implied contract, fraud and other matters that Lightstorm had him work for nearly two years on developing his science-fiction story into a 3-D epic film about a "corporation's colonization and plundering of a distant moon's lush and wondrous natural setting" and a spy's interaction with the "anthropomorphic" beings that reside there.
PHOTOS: Billion-dollar movie club
Ryder alleged that Lightstorm decided not to move forward with the project because "no one would be interested in an environmentally themed science-fiction feature film."
According to "The Futurist," a 2009 Cameron biography written by Times staff writer Rebecca Keegan, Cameron wrote "Avatar" in 1996.
"As I have previously stated, 'Avatar' was my most personal film, drawing upon themes and concepts that I had been exploring for decades," Cameron said in a statement. "I am very appreciative that the court rejected the specious claim by Mr. Ryder that I used any of his ideas in my film."
PHOTOS: Celebrities by The Times
This isn't the first time Cameron has prevailed in a legal case over the creation of "Avatar." There have been a handful of such cases filed against the director, including an ongoing action brought by Bryant Moore, a science-fiction writer who has also alleged the director stole ideas from scripts that Moore penned.
Separately, in January, the director won a similar case on summary judgment that had been filed by Gerald Morawski.
"I am grateful that our courts have consistently found these claims to be meritless," Cameron said.
Ryder was represented in the matter by attorneys K. Andrew Kent and Gregory N. Albright. "We respectfully disagree with the court's ruling and we will be considering our options for appeal," Ryder's legal team said in a statement to the Times.
ALSO:
James Cameron to make three 'Avatar' sequels
James Cameron: 'Avatar' sequels 'a daunting writing task'
Richard Branson and James Cameron want to save the high seas
---
From the Emmys to the Oscars.
Get our revamped Envelope newsletter for exclusive awards season coverage, behind-the-scenes insights and columnist Glenn Whipp's commentary.
You may occasionally receive promotional content from the Los Angeles Times.