Nation's top theater chains won't carry 'Crouching Tiger' sequel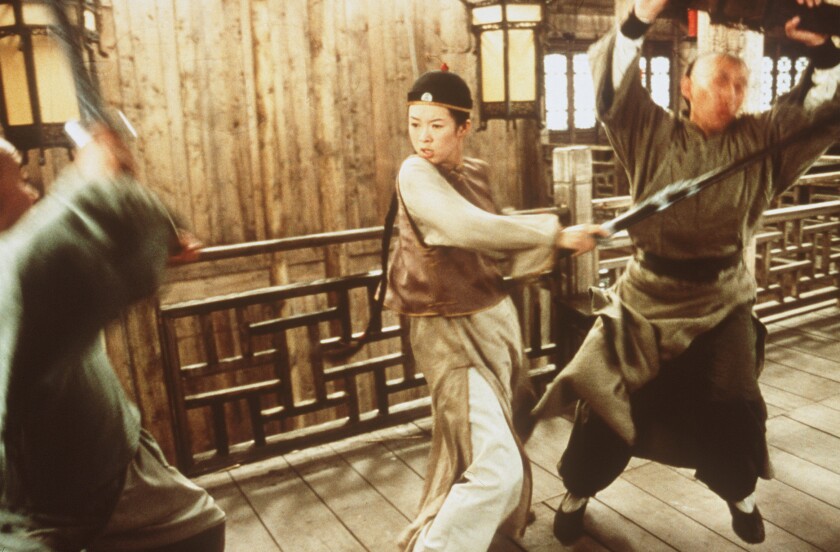 The nation's top theater chains are not bowing down to a new Weinstein Co. deal with Netflix and IMAX.
On Monday night, Weinstein Co. announced it will simultaneously debut a "Crouching Tiger, Hidden Dragon" sequel on Netflix and IMAX theaters on Aug. 28.
Weinstein Co. Co-chairman Harvey Weinstein said in a statement that "the moviegoing experience is evolving quickly and profoundly, and Netflix is unquestionably at the forefront of that movement."
But Regal, the nation's largest theater chain, said in an effort to continue "presenting movies on a grand scale," it will not play the film in any of its 86 IMAX theaters across the United States.
"While a home video release may be simultaneously performing in certain IMAX locations, at Regal we will not participate in an experiment where you can see the same product on screens varying from three stories tall to 3 inches wide on a smartphone," said Russ Nunley, Regal's vice president of marketing and communications. "We believe the choice for truly enjoying a magnificent movie is clear."
Other companies took similar stances.
"Cinemark does not play day-and-date movie releases on any of our screens including the 14 IMAX screens that we operate," said James Meredith, spokesman for Cinemark USA, which operates the nation's third-largest theater chain.
Carmike Cinemas, the nation's fourth-largest chain, which has 15 IMAX theaters, said: "We are committed to an exclusive theatrical release for the enjoyment of our valued guests. We are therefore opposed to showing day and date releases at our entertainment complexes."
And AMC Theatres, the nation's second-largest theater chain owned by China's Dalian Wanda Group, indicated it had no plans to show the movie. AMC is the largest operator of IMAX auditoriums in the world.
"No one has approached us to license this made-for-video sequel in the U.S. or China, so one must assume the screens IMAX committed are in science centers or aquariums," the company said.
Shares of Regal Entertainment Group on Tuesday morning were at $19.88, down 19 cents or about 1%. Meanwhile, shares for IMAX Corp. were at $27.46, down 13 cents or 0.47%. Netflix's stock rose almost 2%.
For more news on the entertainment industry, follow me @saba_h
---
From the Oscars to the Emmys.
Get the Envelope newsletter for exclusive awards season coverage, behind-the-scenes stories from the Envelope podcast and columnist Glenn Whipp's must-read analysis.
You may occasionally receive promotional content from the Los Angeles Times.