UCLA gets $10 million for center to spur socially conscious projects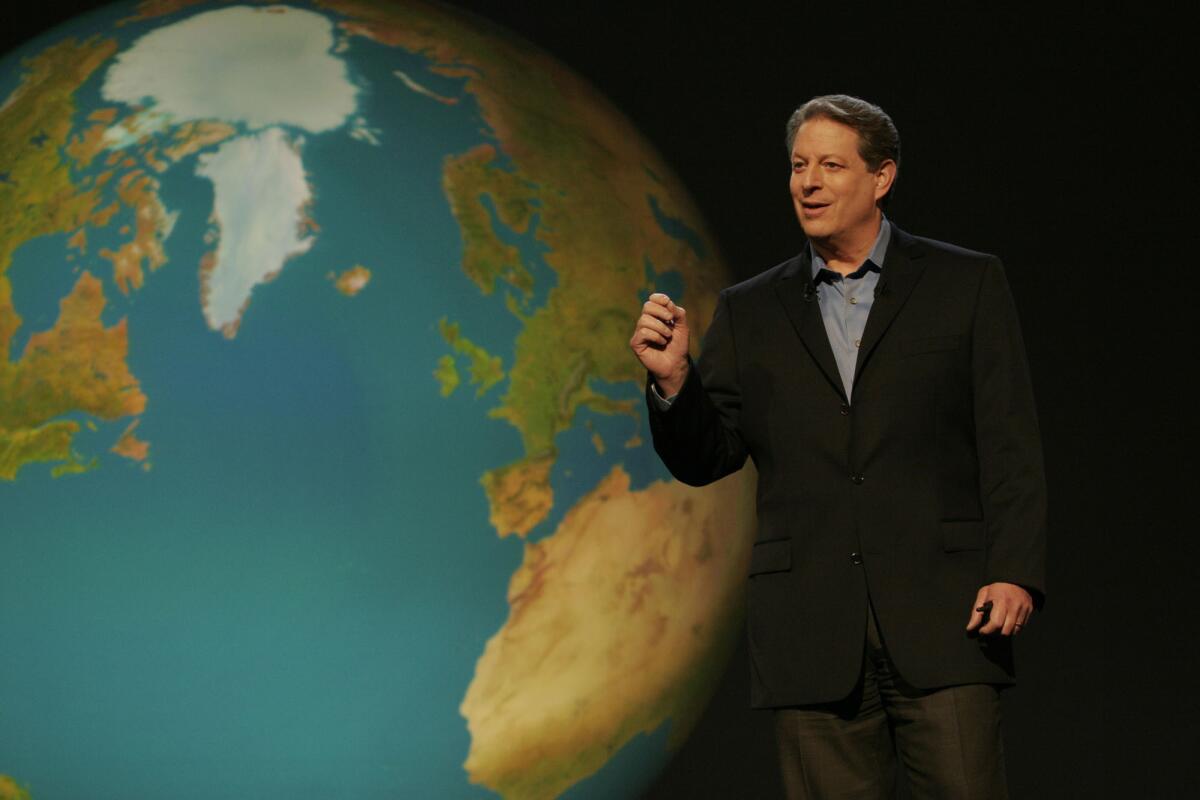 Former EBay Inc. President Jeff Skoll has donated $10 million to UCLA for a center that will encourage students to create socially conscious entertainment projects.
The entrepreneur announced Wednesday the launch of the Skoll Center for Social Impact Entertainment at UCLA School of Theater, Film and Television.
The new center will host workshops, lectures, visiting artists and screenings. Its goals will align with Skoll's entertainment company, Participant Media, which was behind the films "An Inconvenient Truth" and "The Help."
Growing up, the philanthropist and entrepreneur said, he aspired to tell stories that would get people interested in "the big issues of the world." He founded the company in 2004 after leaving his post at EBay. But even with Participant's socially relevant projects, Skoll believed the media company could do more.
"It started to dawn on me that in order to get maximum impact across society across the world, it couldn't be just one little company doing these socially minded films," Skoll told The Times. "But if we could start infusing writers, actors, directors and producers with the bug for social change as part of their art, we might have a greater impact."
The center will be organized around three pillars: research, education/special initiatives, and public programming/exhibition. Beginning in 2015, Participant Media and the center will hold an annual event to bring together leaders from the creative community, government, business and nonprofit sectors.
Collaboration between the school, Skoll and Participant kicked off in 2013 when Participant Media created and funded the Jake Eberts Fellowship for Social Impact Filmmaking. The fellowship provides six UCLA School of Theater, Film and Television graduate students with paid experience at Participant.
"We want our students to go out into the world and be very successful, and we want them to use their success to make a difference," said Teri Schwartz, dean of UCLA's School of Theater, Film and Television. "That's very much in harmony with what Jeff has done."
Schwartz called the endowment a "game changer" for the school.
The partnership could even be a business opportunity for Skoll's company. Participant plans to work closely with students, who might later pursue socially-conscious projects in their careers.
"We have proved the thesis that doing good is good business," said Participant Chief Executive Jim Berk. "We realized there's a marketplace for content that has social relevance and can spark conversation."
------------
FOR THE RECORD
9:10 a.m.: An earlier version of this article stated that the Jake Eberts Fellowship for Social Impact Filmmaking provided graduate students with full-time, paid experience at Participant. The fellowships aren't all full-time.
From the Oscars to the Emmys.
Get the Envelope newsletter for exclusive awards season coverage, behind-the-scenes stories from the Envelope podcast and columnist Glenn Whipp's must-read analysis.
You may occasionally receive promotional content from the Los Angeles Times.