Let's just state the obvious. It has been an awful week. Debbie Reynolds' passing a day after the death of her daughter, Carrie Fisher, closed out a year in which we lost an unfathomable number of cultural icons — many of them, like Fisher, unexpectedly. Our New Year's wish: a brief respite from reading obituaries.
Welcome to the Gold Standard, the newsletter from the Los Angeles Times that helps guide you through the ins and outs of the awards season leading up to the Oscars.
I'm Glenn Whipp, The Times' awards columnist and your newsletter host.
FAREWELL TO DEBBIE AND CARRIE
I love the photo that The Times' Robert Gauthier took of Reynolds and Fisher last year at the SAG Awards. While accepting the career honor, Reynolds told a story about warning her daughter to stay away from roles that required weird hairdos. Fisher pretended to be mortified. But what's striking when you watch her presenting the award to Reynolds — you can see the whole thing here, including a terrific clips package — is the protective love Fisher shows toward her mom. It's beautiful. I miss them both.
You can read Times film writer Mark Olsen's fine appreciation of Reynolds' career here. Times film critic Kenneth Turan added his admiration here. And Hero Complex editor Meredith Woerner wrote a great tribute to Fisher here, noting her talent for "skewering stereotypes, inanities and lazy thinking with a lance of wit and hard-won insight."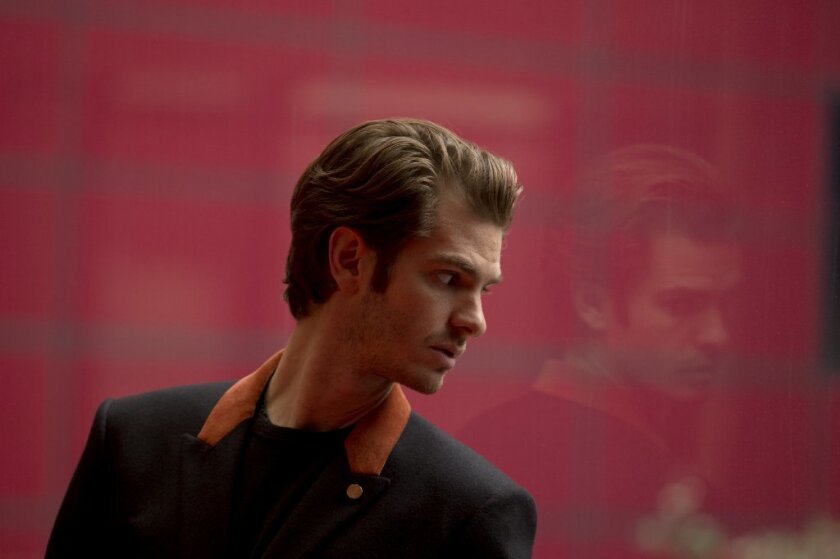 ANDREW GARFIELD IS HAVING A VERY GOOD YEAR
Andrew Garfield holds a go-to spot in his mind when he needs to recover from, say, feeling like a cog in a corporate studio movie like "The Amazing Spider-Man" or spending more than a year immersed in the intellectual and spiritual demands required by Martin Scorsese's powerful new film, "Silence."
"Big Sur is my favorite place in the world, one of those places that vibrates," Garfield says. "I love the hiking and the walking and the Henry Miller Library. But I can just be there. I don't have to do anything. I can just sit."
"I remember sitting in the hot springs at Esalen one night under the stars, and somebody told me about the Esalen tribe, that there's about 70 of them left, and how they believe that Big Sur is the window of souls, meaning it's where all souls travel to enter the other world. And when I heard that, I got a shiver. It felt true."
I recently had a leisurely late lunch with Garfield, who, between his lead turns in "Silence" and "Hacksaw Ridge," is having a very good year. He struck me as someone who feels things deeply, owning a sense of perspective rare for his profession. You can read my profile here. It's hard to imagine that he won't score a lead actor Oscar nomination for one of his two movies.
TIME FOR GOLDEN GLOBES PREDICTIONS
Can I confide in you? Yes? I thought so. My main point of interest in watching the Golden Globes this year is to (hopefully) see the cast of "Atlanta" take the stage when the first-year FX series wins for best comedy. Will it happen? Read my Golden Globes predictions. The show takes place on Sunday, Jan. 8.
I'm sure Jeff Bridges is saying something really interesting here, but all I can do is focus on Michael Shannon's awesome dinosaur sweater. He wore it to The Envelope's Supporting Actor Roundtable. You can see what the participants — Mahershala Ali, Bridges, Aaron Eckhart, David Oyelowo, Dev Patel and Shannon — told us here. What you won't find is buying information for that sweater. Feel free to drop me a line if you have a lead.
Feedback?
I'd love to hear from you. Email me at glenn.whipp@latimes.com.
Can't get enough about awards season? Follow me at @glennwhipp on Twitter.
---