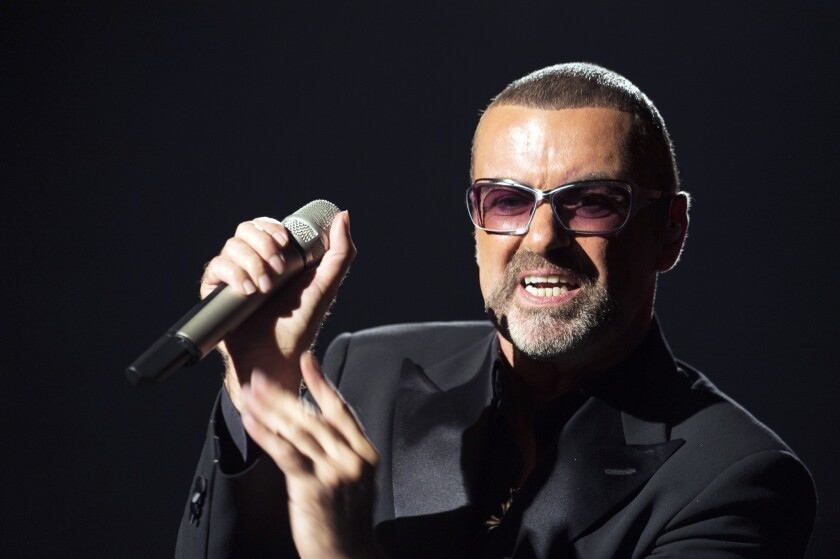 George Michael has been released from the hospital where he was being treated for injuries sustained in a car accident in England nearly two weeks ago.
The former Wham! frontman, whose real name is Georgios Panayiotou, was being treated for various injuries after his Range Rover, in which he was a passenger, crashed on May 16 and he was airlifted to a hospital trauma center in London.
"We can confirm that George Michael has been discharged from hospital and continues to rest and recuperate," a statement on the singer's website said Tuesday. "He is well and thanks everyone for all the messages of support."
PHOTOS: Celebrities injured on set
A rep for Michael, 49, originally said he suffered "superficial cuts and bruises but is fine." He added that no other vehicles or third parties were involved in the accident during rush hour on the M1 motorway just outside London.
"He had a deep cut above his left eyebrow which was really bleeding down his face into his teeth," receptionist Katherine Fox, 23, told the BBC on May 22. She tended to the singer as he lay on the road covered in blood.
"Even if I had known who it was, I probably wouldn't have recognized him," she added.
Last week, his rep told Reuters that he was still in the hospital "but purely as a standard precaution for observation because he suffered some bumps and cuts to his head."
This isn't the singer's first run-in with car troubles. He was sentenced to eight weeks in prison in September 2010 for crashing his car into a store while under the influence of cannabis, was fined and was banned from driving for five years.
In 2012, the singer canceled his tour in Australia because of "major anxiety" brought on by his 2011 bout with life-threatening pneumonia in Vienna, where he was being treated for a month.
ALSO:
'Big Bang's' Mayim Bialik's divorce from Michael Stone finalized
Report: Kate Upton furious that Victoria's Secret used her photos
Fan slaps Beyonce on behind in Copenhagen, B puts him on blast
Follow Ministry of Gossip @LATcelebs.
---