Kim Kardashian: 'I do not ever want to have to teach my son to be scared of the police'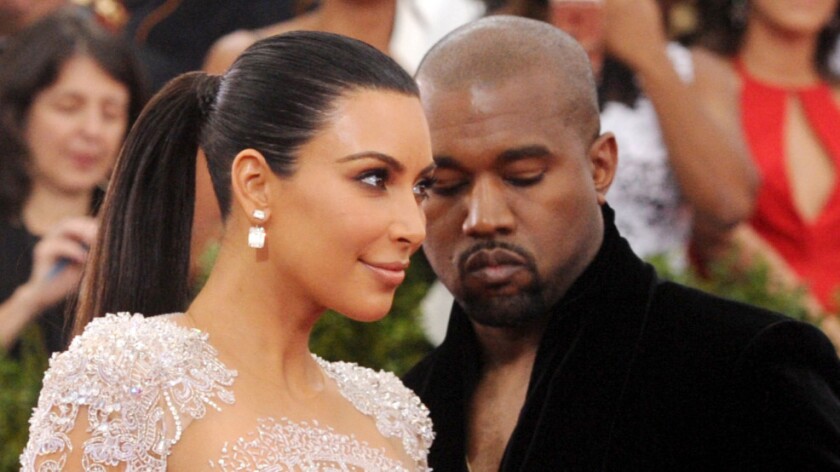 Kim Kardashian, who says she was left "speechless, angry and numb" by videos that showed the killings this week of Alton Sterling and Philando Castile, has penned an open letter in support of the Black Lives Matter movement.
"I want my children to grow up knowing that their lives matter," said the mother of two, whose daughter, North, and son, Saint, with husband Kanye West are biracial.
Dallas police shooting: live updates »
"I do not ever want to have to teach my son to be scared of the police," the 35-year-old reality star wrote, "or tell him that he has to watch his back because the people we are told to trust — the people who 'protect and serve' — may not be protecting and serving him because of the color of his skin."
In her letter, which she tweeted a link to Friday morning, Kardashian didn't mention the fatal Thursday-night attack on police in Dallas at the scene of a peaceful Black Lives Matter protest in Dallas, but she included a cautionary nod in support of law enforcement in general.
"The last thing we need is to fuel anger with more hate or violence, especially toward the many incredible police officers who risk their lives every single day to protect our families and communities … ," she said. "It is our responsibility as Americans and as parents to create a safe future for our children. We must do something NOW."
Kardashian promoted her letter on Twitter as explaining "[h]ow to make a difference in the battle over systemic racism."
She invoked names of victims including Tamir Rice, Eric Garner and Freddie Gray, and though she had few specifics beyond telling people to demand changes in the justice system "so that brutality doesn't ever go unpunished," she did have links to help people donate to the Castile and Sterling families, contact their legislators and learn more about Black Lives Matter.
Kardashian has dipped her toes in this pool before.
She was hammered in July 2013 when she tweeted support for Trayvon Martin's family, including a #nojustice hashtag, after George Zimmerman was acquitted in the 17-year-old's shooting death. Critics quickly brought up her late father Robert Kardashian's role in O.J. Simpson's acquittal for the murder of Nicole Brown Simpson.
In July 2015, after the report concluding that Sandra Bland had killed herself while in police custody was released, she tweeted, "#WhatHappenedToSandraBland We need answers!!!! This is NOT ok! This is all shady! They need to own up to this & tell the truth!"
This time around, the reality star took it up a notch.
"Hashtags are not enough," Kardashian wrote. "This must end now."
ALSO:
Trevor Noah: 'You can be pro-cop and pro-black'
Brian Williams returns to NBC for Dallas coverage and Twitter is unimpressed
The Game, Snoop Dogg lead peaceful march to LAPD headquarters on day of recruit graduation
Follow Christie D'Zurilla on Twitter @theCDZ.
---
Your essential guide to the arts in L.A.
Get Carolina A. Miranda's weekly newsletter for what's happening, plus openings, critics' picks and more.
You may occasionally receive promotional content from the Los Angeles Times.