At Comic-Con, a major comics seller defects while new Hollywood stars arrive to dazzle fans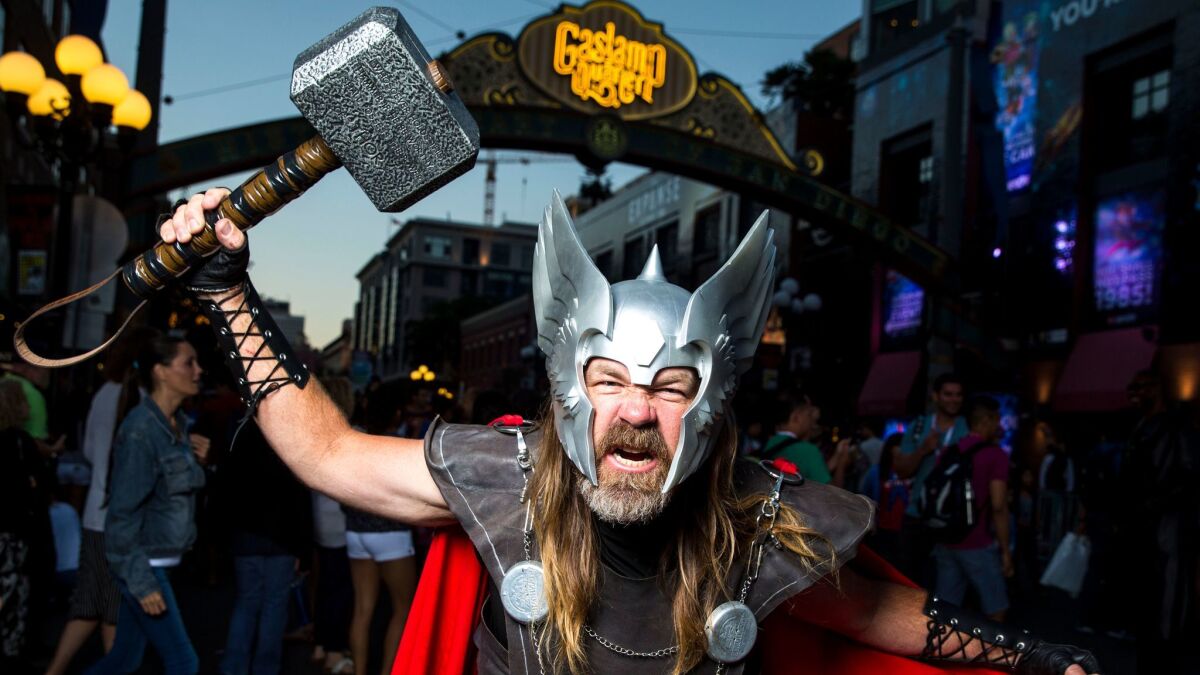 Wielding sharpies, foam swords and protective tubes to guard the exclusive treasures they hope to find, more than a hundred thousand pop culture and comics aficionados are about to descend on the city of San Diego for Comic-Con International, the annual gathering for all things geek.
But for some longtime fans and retailers, a tipping point has been reached in the profitable but uneasy alliance between the comic-book world and Hollywood.
For the first time in 44 years, retailer Mile High Comics will be skipping the convention. Considered the country's largest comic-book dealer, Mile High regularly brought 100,000 comics to sell on the convention hall floor.
"San Diego has grown far beyond its original premise," wrote Chuck Rozanski, founder and president of the Colorado-based Mile High Comics, on the retailer's website, "morphing from what was originally a wonderful annual gathering of the comics world, into a world-renowned pop culture and media festival."
RELATED: Inside Comic-Con's Hall H, the most important room in Hollywood
It's no secret that Comic-Con went Hollywood years ago, but with each new convention it's harder for independent comics retailers to make an impression, especially when they not only have to compete with major studio presentations in the famed Hall H and displays from DC and Marvel that dominate the convention floor, but with a growing number of attractions outside Comic-Con, available to anyone who happens to be in the area.
Offering tributes of buttons, T-shirts and manicures, the entire Gaslamp Quarter will transform into a geek metropolis. NBC's new series "Midnight, Texas" will offer free food and tarot card readings at a local restaurant, coffee drinks will be renamed "White Walker Mochas" and the Syfy channel will legally marry superfans in a makeshift chapel with the help of officiant Orlando Jones from "American Gods."
"As a businessman, I can tell you that the fact that the city of San Diego is allowing dozens of [attractions] around the venue is contributing to a decline in traffic in that main hall," Rozanski told The Times. "The off-site traffic is good for fans because it enhances the experience. But when you have HBO putting their 'Game of Thrones' experience across from the convention center, that acts as a real magnet. As an exhibitor, when you're paying $18,000 [for a spot on the convention floor] you don't want to see your customers leave for across the street."
The hard truth is that many of those potential customers would rather see their favorite stars than shop for comic books. As the masses sweep in, so do the winds of change for the annual convention.
Each year a new contender jockeys for prominence and applause from the hordes of pop culture connoisseurs. The shifting power dynamic ushers in new faces like first-timer Krysten Ritter, aka TV's "Jessica Jones," who will join her fellow cast mates from Netflix's new Marvel team-up series "The Defenders."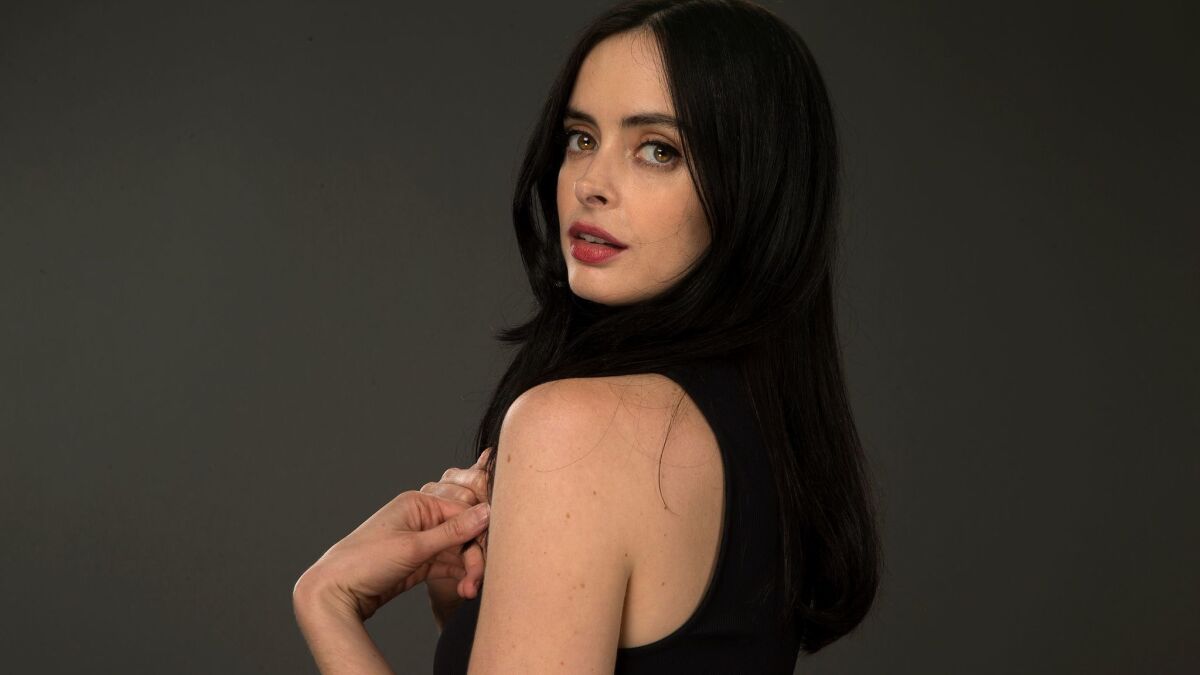 "We're all on the same flight, it's going to be a party bus situation," Ritter told The Times. That's right, somewhere up in the sky before their Hall H appearance Friday night Jessica Jones (Ritter) will be riding high with Daredevil (Charlie Cox), Luke Cage (Mike Colter) and the Iron Fist (Finn Jones) en route to Comic-Con.
"We roll like that," Ritter continued, revealing that she'll most likely end up sharing a seat with Colter. "And I'll call in advance to cancel all their cars, so we all have to ride together. It's more fun."
The list of rookie inductees includes the brand-new series "Krypton" and "Black Lightning," which will both premiere their pilots on Wednesday's preview night. "Broad City" has constructed a life-size coloring book to be displayed off-site, and the hotly anticipated "Star Trek: Discovery" will be making a cameo on Saturday in Ballroom 20.
Yet no matter how bold the marketing gesture, each attempt to win over fans must appease the chorus of the crowds lest they be marked with the unspeakable shame of being "not canon" or even worse, "meh."
"I always argue with the studios about the best way to deal with Comic-Con," director Matthew Vaughn, no stranger to the congregation of Comic-Con, told The Times, taking a break from working on his latest film. "And I've always said 'be honest with everyone.' Show them scenes and footage, not big montages and lots of gimmicky distractive tactics."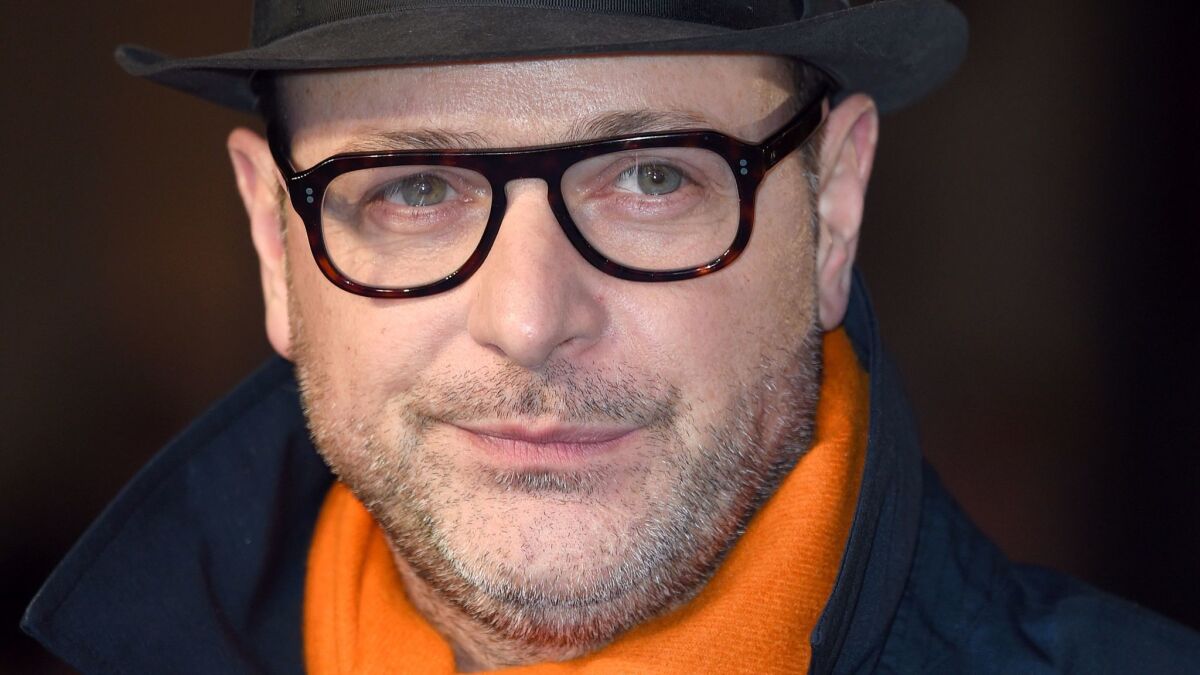 His time in Hall H with "Kick-Ass" and "Kingsman: The Secret Service" has served him well — he knows what the people want. When he returns to the stage this year with the 20th Century Fox panel Thursday, he'll show a sneak peek of "Kingsman: The Golden Circle," the sequel to his cult-loved spy flick. Joining Vaughn on stage for the studio's panel will be the stars of the spy comedy, Taron Egerton, Colin Firth, Halle Berry, Channing Tatum, Jeff Bridges and Pedro Pascal.
But if you're looking for big spoilers, don't hold your breath, Vaughn knows how to play to the crowds.
"My rule for Comic-Con has always been: Only show stuff from the first two reels," said Vaughn. "I did that on 'Kingsman 1' and 'Kick-Ass.' It's such an obvious thing to do — show the big, flash stuff toward the end of the movie and try and dazzle people. If you've got an ace, you don't always have to play it. And we've got a lot of aces."
For some, like "It" director Andrés Muschietti, the experience of presenting at Comic-Con will be more of a release than anything else. After working on the much-talked-about Stephen King adaptation for three years, he's ready to show off what he and his team have been working on. "Throughout [filming] I was basically feeling and sensing the presence of the fans," Muschietti told The Times. "It's going to be a thrill to finally meet them in person."
The horror maker isn't nervous, just a bit restless about having to only tease a little bit. "The thing that makes me anxious is the movie won't be out for another month and a half," Muschietti explained. "But I can't wait to show it!"
The real prize fight, however, will continue to be between the DC Extended Universe and the Marvel Cinematic Universe. How will Marvel respond to the success of Warner Bros.' "Wonder Woman"? And can the next offerings from the DC world compete with the tremendous cast of "Avengers: Infinity War"? The two duke it out on Saturday, separated only by time and measured by who can drop the biggest bombshell announcement or trailer.
But is it all too much? Vaughn, for one, understands why many say that Comic-Con has been "hijacked" in recent years: "A little too many films and too many people and stars all turning up, sort of forgetting what Comic-Con is."
After all, the heart of Comic-Con has always been comics. And despite the defection of Mile High Comics, many large and small comic book writers and artists will be well represented. What's more, even with the dominance of Hollywood at the convention, few can deny the appeal of bringing the two worlds together: "When movies and comics are combined," Vaughn said, "that's like that gold dust at Comic-Con."
Still, Mile High will be missed. No one from Comic-Con was available to respond to owner Rozanski's complaints that the organization has gotten too big to service the needs of devoted retailers or that longtime supporters will no longer be given priority for next year's convention passes in favor of the automated computer lottery. But he wishes this year's attendees well.
"San Diego Comic-Con is magic," Rozanski said. "It's an entity all its own. It is a pop culture mecca for people from all around the world and I wish them nothing but the best. But it moved on and it's not my world anymore."
Yet no one can deny the appeal of bringing the two worlds together: "When movies and comics are combined, that's like that gold dust at Comic-Con,
See the most-read stories in Entertainment this hour »
The Best Moments of Comic-Con 2017: 'Star Trek: Discovery,' 'Blade Runner' and more
On Now
Video: The Best Cosplay of Comic-Con 2017
2:04
On Now
"The Tick" Cast Says The Fan Pressure Is Real at Comic-Con 2017
9:45
On Now
Video: Inside the LA Times studio at Comic-Con
On Now
The stars of "Riverdale" talk season 2 at Comic Con
On Now
"Stranger Things" Cast At Comic-Con 2017
On Now
"Inhumans" Cast Was Blown Away By The Comic-Con Panel Turnout
4:44
On Now
Watch: The cast and writers of "Ready Player One" talk Easter eggs and Spielberg's nerd cred at Comic Con
On Now
"Twin Peaks" Cast Talks About Working With David Lynch
5:03
On Now
"Annabelle: Creation" Cast Says They Blessed The Set
6:40
On Now
"Supergirl" Cast Loves To Sing
4:13
Twitter: @MdellW
ALSO
All the details, themes and character secrets we managed to squeeze out of the 'Game of Thrones' cast
Comic-Con will stay in San Diego through 2021
How Marvel will cram four, broody superheroes into one miniseries in 'The Defenders'
---
Get our daily Entertainment newsletter
Get the day's top stories on Hollywood, film, television, music, arts, culture and more.
You may occasionally receive promotional content from the Los Angeles Times.