The world needs Wonder Woman. Director Patty Jenkins explains why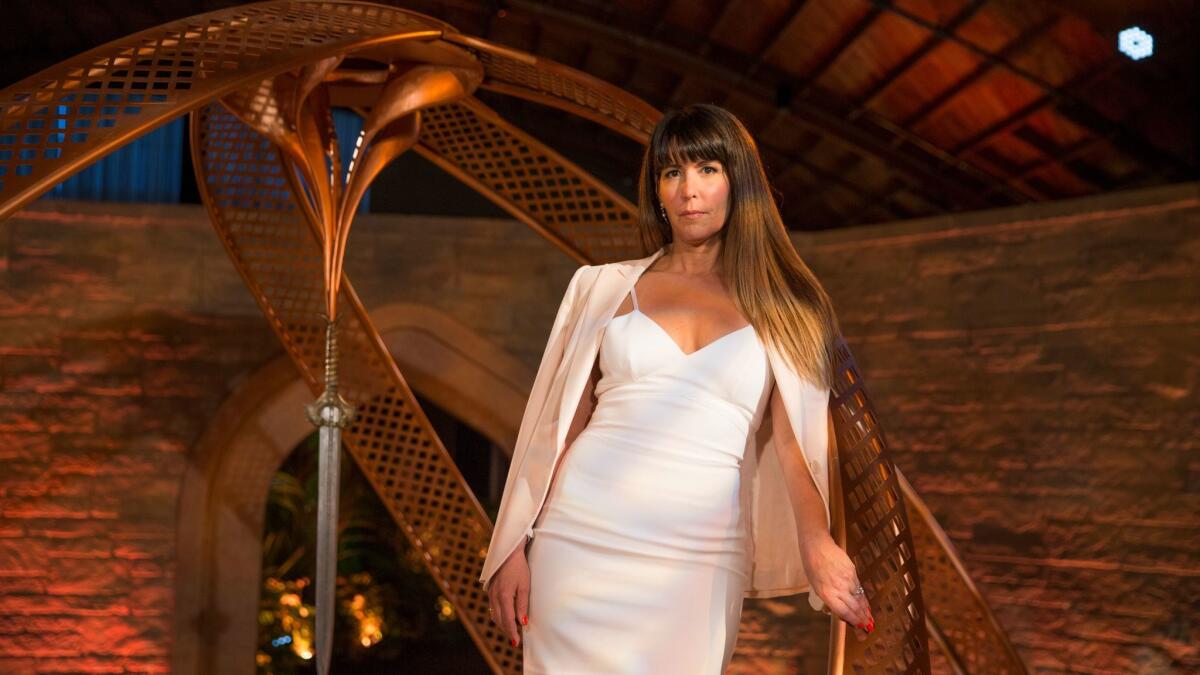 Patty Jenkins has never understood why people want to mess with Wonder Woman. To take the glorious Amazonian goddess, with her tiara and bracelets, her breastplate and hot pants, and try to make her modern or human or somehow more "real" simply made no sense.
"I always wanted it to stay a very simple origin story," Jenkins said. "I believe in Wonder Woman and the true spirit of Wonder Woman, and I wanted to tell that story. I didn't want to make her an alt version of Wonder Woman. I think that what Wonder Woman stands for is gorgeous and incredible. And so that was it. That's what I wanted to do."
And that's exactly what the director has done, which is actually not surprising. "Wonder Woman," which debuts on Friday, may be the first superhero film led by a woman and the first superhero franchise film directed by a woman in almost a decade, but for Jenkins, it's a natural next stage.
Though best known as the writer-director of "Monster," for which Charlize Theron won an Oscar, Jenkins was making superhero films starring women long before Hollywood was interested in superhero films starring women.
'Wonder Woman' could be the first female-fronted superhero blockbuster. No pressure, Warner Bros. »
Predating Chris Nolan's Batman trilogy, the Marvel Cinematic Universe launch and all three Spider-Mans, the main character in her 2001 short "Velocity Rules" was an accident-prone housewife.
"I loved [Spanish filmmaker] Pedro Almodóvar," Jenkins recalled. "And I loved superhero films, so I tried to do a short film that was a cross between superhero films and Almodóvar's tone about a housewife. This woman is, like, 'Oh, my God, I'm a superhero.' "
Sitting inside a tiny Santa Monica cafe, Jenkins is something of an unlikely superhero herself. Dressed in the traditional West Coast athleisure attire — white track jacket, flip-flops and ponytail — of her native land, she certainly does not seem like a woman with a major and groundbreaking film premiere mere days away, a film that could determine the fate of female superheroes for years to come.
She's frank but not flippant, engaged but not hasty. She's consistent as well. The woman calmly conversing at a coffee shop is remarkably similar to the woman who addressed an auditorium of comic book fanatics at WonderCon. She's cool. She's sharp. She's the boss.
Reminiscing about that first superhero short, made while she was at the AFI Conservatory, brings a smile to her face; she delights in breaking down the genre of superheroes, getting to the meaning behind the spectacle.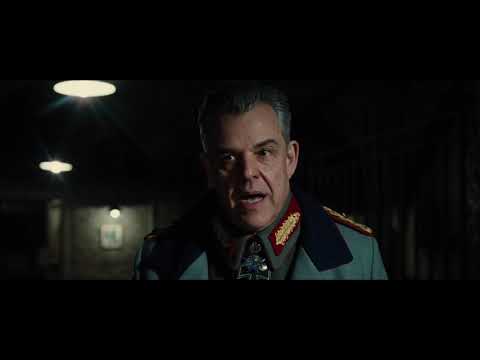 Watch the trailer for "Wonder Woman."
"'Superman I' had been a favorite movie of mine, even when I was at Cooper Union, which is a very fine-arts school," Jenkins said. "People were painting a portrait of the career that I could have as an indie New York filmmaker. The only thing that stood in my way from staying in New York — because I loved New York and I wanted to stay — was something more that I wanted to do that was inspired by 'Superman.' One day I would love to sing a song to the world, to bring something into the world that is beautiful in that sort of way."
That song is her big, beautiful and bold "Wonder Woman." In a world awash with dark, cynical superhero stories, Jenkins' "Wonder Woman" is a return to the sort of grand tales that kicked off the careers of Christopher Reeve and Lynda Carter.
Starring Gal Gadot, the new "Wonder Woman" movie is blessedly free of modernizations, modifications or any sort of attempt to make the Amazonian princess "relatable." Jenkins does not believe that the audience needs to see Wonder Woman (a.k.a. Diana Prince) flipping through her bad-guy-catching playlist on Spotify to make her resonate. Just let her be Wonder Woman, goddess and protector of love.
From the time talks with Warner Bros. began, back in 2005, Jenkins held fast to her original narrative for the heroine, even if it meant not landing the job. Which initially is what it meant; different directors (including Michelle MacLaren) would be attached to "Wonder Woman." But in the end the studio came back to Jenkins.
[Patty Jenkins]'s wanted to make Wonder Woman forever and it was clear that she had a very deep and meaningful connection with Diana.
— President and chief creative officer at DC Entertainment Geoff Johns
"The day Patty walked in to talk about 'Wonder Woman' she had a vision," president and chief creative officer at DC Entertainment Geoff Johns said via email. "She's wanted to make Wonder Woman forever and it was clear that she had a very deep and meaningful connection with Diana, she understood the very core of the character."
Jenkins believes it was a basic misreading of the character (see the ill-fated NBC pilot in which David E. Kelley turned Diana Prince into a lonely career woman) that for years stalled any feature potential.
"[There's] been a fear that you needed to go harder in some direction to make [Wonder Woman] interesting," Jenkins explained. "And I was always confused by it. You could go out on Halloween, even now, 75 years later, and there's a good chunk of people dressed up as Wonder Woman. She's pretty simple. She is like the parallel of Superman. She's good, she means well, she's kind, she's loving." And sure enough, the "Wonder Woman" premiere was positively flooded with Wonder Women in all sorts of gold, red and blue.
Beyond the perils of adaptation, there is a more general confusion about the character that Jenkins doesn't understand, including the ongoing controversy about Wonder Woman's outfit.
"I get frustrated by people who think that they're defending [Wonder Woman] by trying to make her lesser," Jenkins said. "When people get super critical about her outfit, who's the one getting crazy about what a woman wears? That's who she is; that's Wonder Woman. I want her to look like my childhood fantasy.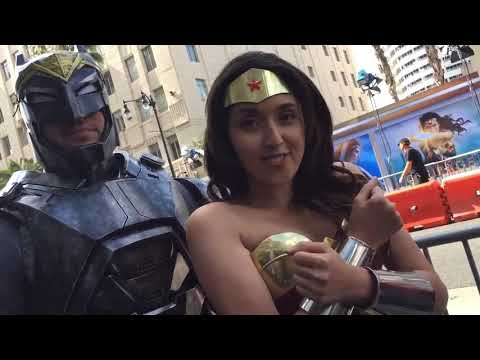 'Wonder Woman' premiere attracts female power plays
"It's not the male gaze that's made little girls buy princess dolls for all these years," she added. "They're into it. And so we're into it. Who's been the fan base that's kept Wonder Woman alive all these years? Women. So let her be every glorious thing that she is. Including hot and beautiful and sexy and loving and great and kind."
Even Gadot's ownership of the legendary bracelets and tiara was met with some Internet side-eye. After the news broke in 2013 that Gadot would be appearing in "Batman v Superman" as Diana Prince, comment sections were flooded with words like "waif" and negative comments about her journey as a "model turned actress." (Never mind that Lynda Carter was Miss World America before she took on the television role in 1975.)
"I feel like the scrutiny to represent every possible thing about 50% of the population can be unfair." Jenkins said. "She can't do everything. She's doing her best. And her spirit is trying to teach that lesson."
The impossible task of representing all women has been thrust on Jenkins as well, and the director knows it. "Anything I do could take down half the population of the future aspiring directors. That's a lot."
Having been raised by her feminist mother, Jenkins admits she may have been sheltered from the realization that her status as a woman filmmaker would be such a big deal in the media.
"I'm not just a filmmaker, it's that I'm a woman filmmaker," Jenkins said. "It's dual, because on the one hand I'm shocked that that's such a rarity, [and] I'm super grateful that I'm the person who gets to do it, but on the other hand, I only got here by not thinking about that at all. I got here by assuming that I could do what I wanted if I was willing to work hard enough to do it."
Who's been the fan base that's kept Wonder Woman alive all these years? Women. So let her be every glorious thing that she is.
— Patty Jenkins
That hard work includes a bit of quasi-superhero backstory of her own. Jenkins wore her workout gear to the coffee shop in the hopes of squeezing in a little inline speed skating, a passion she was indulging right after she had finished the screenplay for "Monster."
When she was hit by a car.
"I came to in the hospital," Jenkins said. "It was a miraculous thing. No broken bones, but I got road burn, ripped all my face, my back, all my skin off, stitches through my head, all these scars.
"I was a completely unproduced filmmaker who had just written 'Monster' for Charlize Theron, and then I get hit by this car," she said.
Like any good superhero tale, the moment of crisis was followed by one of reinvention. "Ever since then I sometimes joke my life became like if I had died," Jenkins said, "and I started making it up from there."
Emboldened by the brush with death, Jenkins followed her gut, and that belief is repeated throughout the conversation. How did she get to where she was? Thinking for herself. What is her advice to young filmmakers? "Think for yourself."
Even when asked why is Wonder Woman important today, Jenkins' motto slips into her explanation: "To teach people the lessons of thinking for yourself and doing the right thing and trying to be a good person," Jenkins said. "Wonder Woman" is Jenkins' ultimate motivator to do good.
"There's so many things making it particularly difficult for people to learn to think for yourself," she said. "You are responsible. You are. For being a hero. Because no hero's going to come. It's going to be you. And you have to do it every day, not because anybody deserves it or anybody will know. You have to do it because that's who you are and that's what you believe."
See the most-read stories in Entertainment this hour »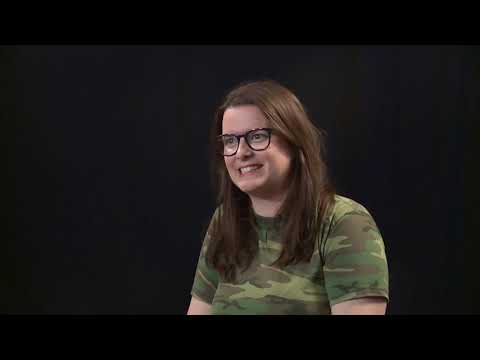 On Now
Cast of 'American Gods' drop divine secrets on the new Starz series
On Now
Liam Cunningham and Isaac Hempstead on finding the humor in 'Game of Thrones'
On Now
Acting opposite a giant Hollywood monster on 'Kong: Skull Island'
On Now
Luc Besson takes us inside his next space odyssey 'Valerian and the City of a Thousand Planets'
On Now
Norman Reedus on the secret Walking Dead' cast Comic-Con ritual
On Now
The cast of 'Orphan Black' reveal what they want to see resolved in the series finale
On Now
'Supergirl' cast on inspiring little girls to pick up a cape of their own
On Now
Video: Comic-Con: Wishing there could be a body swap between Fitz and Mac on 'Agents of S.H.I.E.L.D.'...
On Now
Charlie Hunnam on the hyper-stylized antics of 'King Arthur: Legend of the Sword'
On Now
Comic-Con: Ana Gasteyer and Wyatt Cenac on 'People of Earth'
Twitter: @MdellW
ALSO
'Wonder Woman' could be the first female-fronted superhero blockbuster. No pressure, Warner Bros.
At 'Wonder Woman' premiere, forget girl power. It's about gender equality
'Westworld' stars confront the nature of the fembot
Negan promises he's 'just getting started,' but have 'Walking Dead' fans already seen enough misery?
For the love of monsters: An insider tour of Guillermo del Toro's Bleak House before his LACMA show
Equality, not feminism, is the watchword at 'Wonder Woman' premiere
Get our L.A. Goes Out newsletter, with the week's best events, to help you explore and experience our city.
You may occasionally receive promotional content from the Los Angeles Times.