Feedback: Love of books, the need for intimacy coaches and lots of opinions about awards movies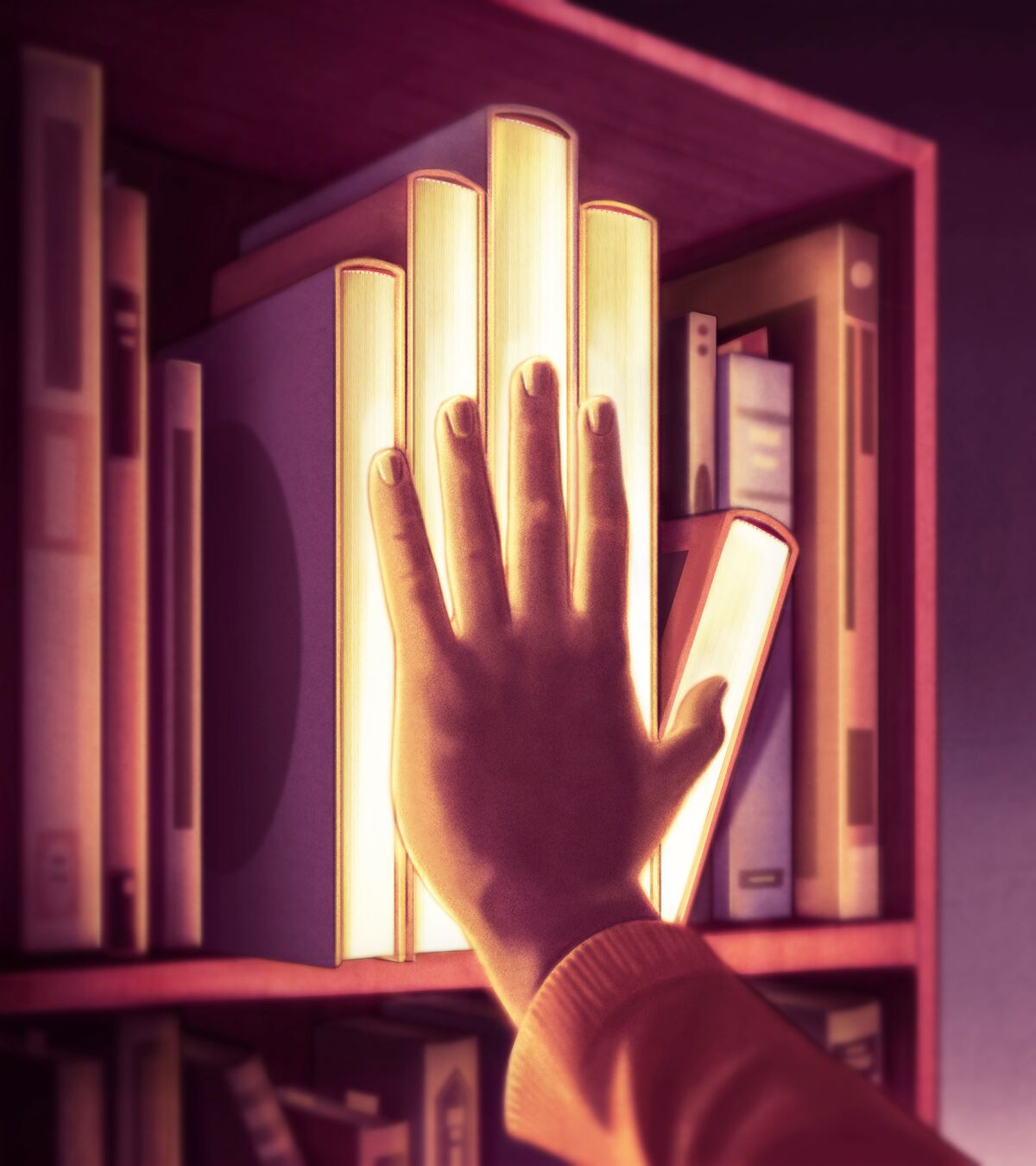 So hard to let them go
Regarding "Year in Review: Touch a Book, Fall in Love" by novelist Janet Fitch [Dec. 23]: The books in my life are like pages in my scrapbook, each with its own memories — and I learned this the hard way. After years of packing and carting my books everywhere I moved — and I moved a lot — I'd finally had enough and donated them all to The Prison Library Project. "They're all available at the library if I ever want to reread them," I told myself. (Within 24 hours, I bought back several of them.) And since then, when I am doing one of my favorite things — talking about books with a friend — and start to get up to grab the book, I feel such a loss when I realize it's gone. The books we read throughout our lives become our friends, companions, teachers and mentors. We need to keep them close because they are family.
Eileen Valentino Flaxman
Claremont
Giving intimacy careful attention
Regarding "Touching Moments" by Ashley Lee [Jan. 2]: Excellent article on intimacy and sex scene coaches/choreographers. It surprised me that there are mainstream TV, film and stage directors and producers who haven't fully incorporated these professionals in every production involving touching of this sort. The women you interviewed are a thoughtful, impressive group.
Tim Silvestre
Pacific Palisades
On the same page as Obama
Regarding "Quick Takes: Obama Lists His Favorites" [Dec. 29]: Former President Barack Obama picked a sleeper of a film ("The Rider") as one of his favorite films of 2018, and so do I. Some might think a low-budget movie about a young rodeo rider is something they've seen before, but the level of reality and tension that director Chloé Zhao captures by telling her untrained actor's own true story — one of submission to excruciating pain in redeveloping his broken body contrasted against his deep understanding of an animal who refuses to submit to the rider's training — had me lassoed tight to my seat with my mouth open and heart beating. I'm also knocked out that I share the feeling that we (#44 and me) pick this as a year's best.
Jules Brenner
Hollywood
He didn't bring them together
In his review of "Stan & Ollie" ["Sweet, Final Shuffle of a Beloved Duo," Dec. 28], Gary Goldstein reports an assertion made in the film that studio head Hal Roach was responsible for teaming up Laurel & Hardy. This assertion is false. The man responsible for introducing Laurel to Hardy and suggesting their partnership was director Leo McCarey. The rest is history. Hal Roach did try to take credit, however.
Mark Richman
Sherman Oaks
Keep up the good film work
Regarding "Showstopper: A Playlist that Paints a Picture" [The Envelope: Dec. 27]: Another excellent perspective on the movies and the makers of 2018. Michael Ordoña's playlist of music from the year and the pics for best adapted screenplay are some of the highlights in this continuing excellent coverage of the film industry.
Wayne Johnson
Santa Monica
Make it easier to listen, please
Regarding "Listen up: It's 2018's Replay List" [Dec. 26]: Why not add links for a Spotify or Pandora (Daily) playlist in the online version? Much of the current music you write about is unfamiliar to me (66-year-old), and I am frequently curious. Still, hunting down such is somewhat tedious, so a playlist link would be very handy.
Richard Olsen
Pacific Grove
Same name, not the same awards?
Regarding "Worthy Star Turns" [Jan. 1]: Actresses today insist on being called "actors." With that in mind, why does the system continue to give a best actress award?
If they want true equality, it should be Brad Pitt versus Jennifer Garner. Everyone competes on equal footing for the same prize.
Edward Foster
Tryon, N.C.
Roseanne Barr speaks out
Regarding "Quick Takes: Barr to Address Israel Parliament" [Dec. 27]: I enjoyed reading about Roseanne Barr, the comedian, and about Roseanne Barr, the leader in the world against the Boycott, Divestment and Sanctions movement that is growing globally.
It is really important that we compliment Roseanne for her voice helping educate people about this subject. She would make a great ambassador to other countries.
Judith Fontaine
Brentwood
Gun don't belong in children's comics
As a parent of grown children and as an elementary school librarian, I am registering my disappointment with the Family Circus comic strip by Bil Keane [Dec. 26]. The problem? One of the kids is wearing a gun holster with a revolver and ammunition. It's off-putting to see an image of a child wearing a gun belt when schools are having lock-down drills, in the event of an active shooter. It's time to stop normalizing gun play.
Heidi Snively
Manhattan Beach
What is this comic doing here?
I would like to add my voice to those of your readers who have expressed negative views about "9 Chickweed Lane." The strip has never been particularly clever or entertaining, and sometimes it has been downright pathetic. The storylines about female executives using their sexuality to manipulate men comes to mind. For months, it has just been tedious. How about replacing it with something funny?
Ursula Sack
Vista
---
Get our L.A. Goes Out newsletter, with the week's best events, to help you explore and experience our city.
You may occasionally receive promotional content from the Los Angeles Times.